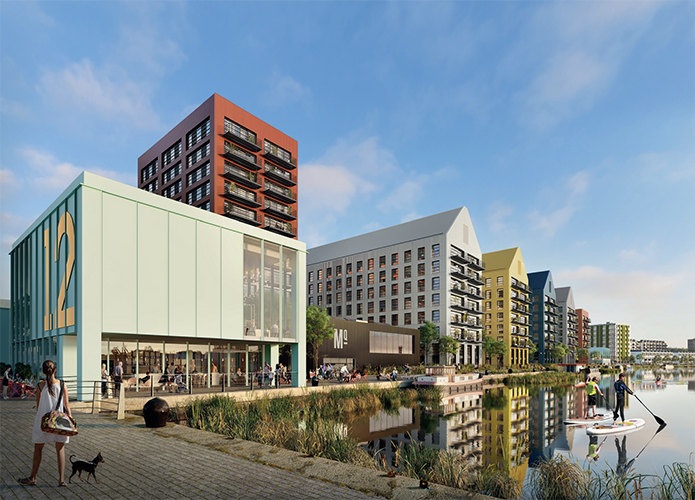 Regeneration specialists Peel L&P has launched a 30-year strategy which will see the site become the largest regeneration project in the UK, creating up to 20,000 permanent jobs. Wirral Waters is supported by central Government as a key part of its levelling up strategy.
Commenting on the investment, Hayley Rees, Head of Investment Strategy at Pension Insurance Corporation, said: "Our investment in WWO is another step in the development of our purposeful investment strategy and ultimately is a model for how long-term investors can play a key role in the levelling up agenda.
We need secure long-term cashflows to back the pensions of our 300,000 policyholders and so seek to invest in assets with a high degree of social value, because what makes sense for society helps us achieve our purpose over decades."
Working in close partnership with Peel L&P and Wirral Metropolitan Borough Council (WMBC), PIC is the sole investor for the development of a Build-to-Rent scheme, comprising 500 one- and two-bedroom apartments, with an affordable housing component of 100 homes. Rents on the affordable units will be a maximum of 80 percent of open market value, delivering significant social impact.