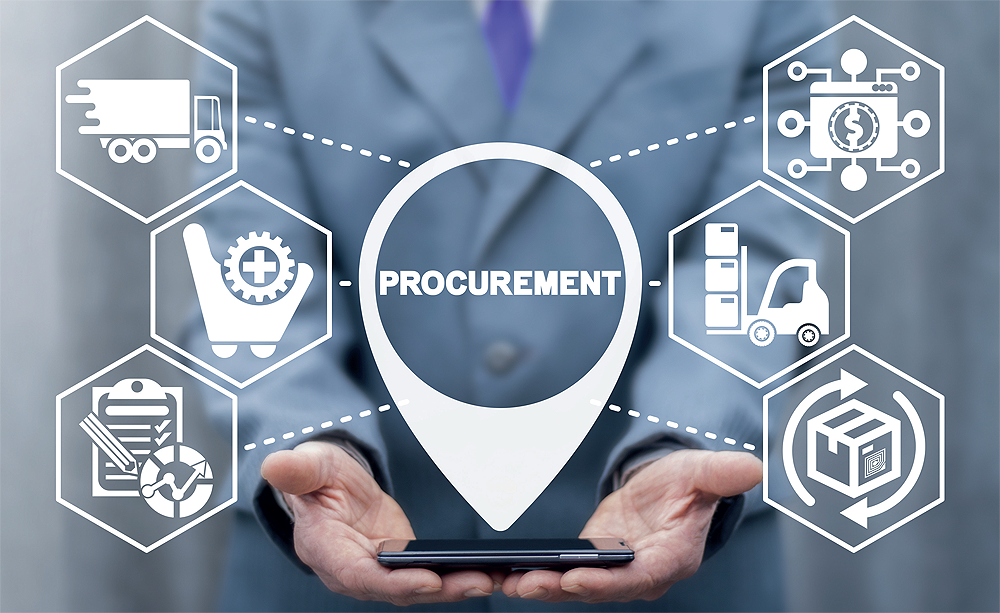 The start of 2021 has been far from easy. Construction owners and businesses in the UK are facing renewed national lockdowns, with sites remaining open under strict conditions. But there's hope that, even if it's some time away, the end may finally be in sight – and with it the recovery of the economy and the sector.
The government is putting the construction industry at the centre of plans to build back better. The Construction Playbook has recently been released, aiming to reform the delivery of public sector projects and help to create an industry that's more productive, sustainable and profitable. Construction organisations are also beginning to move from damage limitation to rebuilding and even growing, as recent research underlined.
However, preconstruction – and particularly procurement – is highlighted as a blocker to productivity and new initiatives. Incorporating technology in the earliest processes of each project will be critical for helping organisations move from crisis to strategy in the year ahead.
Constructive plans
Many businesses were adept at finding ways to respond to the pandemic. A third of owners and 28 per cent of subcontractors reported exploring new sectors during 2020. But increasingly, firms are also looking at innovative ways to improve how they work in the longer term.
For example, using prefabricated elements can increase both productivity and safety – and is also recommended by the Construction Playbook. Interestingly, 43 per cent of owners and 24 per cent of main contractors are considering moving to off-site manufacturing methods as part of their plans for the future.
Implementing greener construction methods is another long-term goal for many businesses. Four in five owners are focused on adopting new sustainable construction designs or methodologies – and 41 per cent are incorporating sustainable construction requirements into tender invitations.
Making greater use of technology is a priority for many organisations, with 47 per cent of main contractors scaling up remote working and off-site technology. But use of technology during the preconstruction phase is still limited, creating challenges on current projects and potentially hindering plans for the future.
The preconstruction roadblock
Manual, paper-based processes are still common during preconstruction. Only around half of owners and main contractors use technology to find new collaborators (57 per cent and 52 per cent) or tender comparison (57 per cent and 50 per cent). Organisations often use a combination of email, file-sharing tools, Excel sheets and paper documents.
This has a significant impact on setting up and completing projects. Just 24 per cent of owners and 19 per cent of main contractors say that it's easy to find qualified subcontractors for projects. Importantly, it's easy to make mistakes; 86 per cent of main contractors and 78 per cent of subcontractors admit that errors are routinely made during tendering that impact the project down the line.
The limitations of these processes may also hinder businesses' plans to adopt new methods. A quarter of subcontractors report that owners' internal procurement processes are a roadblock to adopting innovative construction methods like off-site manufacturing – and 26 per cent of owners agree. Organisations need efficient, flexible and data-driven preconstruction processes, and this is where technology can play a key role.
What digitalised procurement can do
Technology designed for the construction industry can improve preconstruction processes, delivering greater accuracy and efficiency and helping owners, contractors and subcontractors to make more informed decisions.
When it comes to selecting subcontractors, networks of construction professionals like BuildingConnected can help businesses to find qualified collaborators with a proven track record. This can enable organisations to enter new sectors or incorporate new methods, while mitigating the risk of working with unknown companies.
During tendering, digital platforms can centralise bids in 13one place and facilitate clearer tender comparison. Data analytics can help to highlight errors in proposals, so that mistakes are picked up at an early stage rather than during construction. Equally, with digital preconstruction tools, teams can undertake more accurate scheduling and costing, to help projects stay on time and on budget.
Importantly, by using tools that link data across the project phases, collaborators can ensure that nothing is lost – and stakeholders from design through to facilities management can benefit from the project data.
Moving to recovery
Construction businesses continue to show incredible resilience by adapting to the new challenges of the Covid-19 pandemic. As we gradually approach the end of this episode, the construction industry will also play a key role in the national recovery – and it's really encouraging that businesses are already considering innovative ways to build that are more productive, sustainable and profitable.
Technology will play a key role in this transformation, and it's especially important not to overlook the planning phase. Implementing digital preconstruction tools will be key for owners, contractors and subcontractors to realise their plans for the future, and support the move from crisis to strategy..
Mike Pettinella is Director of EMEA Sales, Autodesk Construction Cloud. Autodesk makes software for people who make things, leading the market in 3D design, engineering and entertainment software. Since its introduction of AutoCAD software in 1982, Autodesk continues to develop the broadest portfolio of 3D software for global markets.
For more information, please see www.autodesk.co.uk