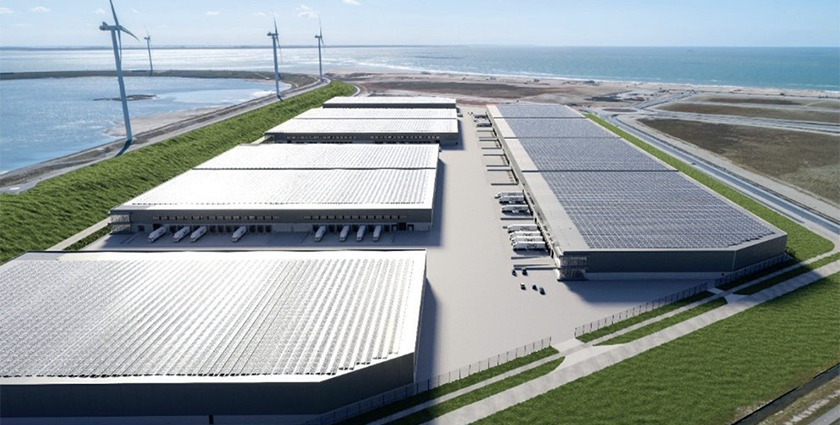 The project for its client, Sunrock, will involve building on the roofs of the DHG Smartlog Maasvlakte logistics complex, located directly on the port area of Rotterdam.
The existing buildings were constructed by Goldbeck's Dutch sister company. The synergy between the companies ensures ideal construction conditions for ease of installation and smooth operation of the solar power plant throughout its lifetime.
Considering the limited space available for photovoltaic projects in the Netherlands, exploiting available roof surfaces offers an ideal solution for achieving the energy transition goals.
Construction of the solar installations at Smartlog Maasvlakte began at the end of May. "A particularly exciting project, not only because of its size, but also because of its unique location," describes Tobias Friedrich, director of Goldbeck Solar, Netherlands. "The logistics centre was built on a reclaimed promontory, and the North Sea climate, with lots of wind, sand and naturally salty air, places great strain on the solar modules." Challenges for which the Dutch team is well prepared. It should be possible to deliver the project before the end of this year.