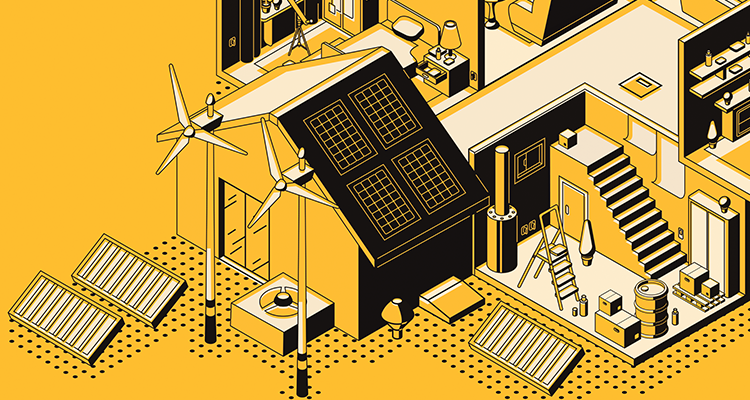 Are we building for the future? Asks Dr Graeme Larsen, University College of Estate Management
The term sustainability normally equates to reducing carbon emissions or energy waste. However, these are not the only goals to consider and don't paint a true picture of the sustainability discourse. You will have to think about your suppliers, partners, public sector bodies, the general public and broader society and ecosystems. Getting the right balance is hard.
The challenge for the built environment sector around reducing energy consumption is tougher than ever. According to the United Nations Environment Programme 2022 Global Status Report for Buildings and construction, energy demand from buildings went up by around four per cent, while CO2 emissions reached the highest levels on record, five per cent up based upon the figures for 2020.
At the same time, sustainability initiatives currently consider the financial, social and environmental impact that projects have. We need to ensure that all our buildings are environmentally sound structures, based on resource-efficient processes, that deliver what people need and want.
With so many different stakeholders involved around sustainability, competing agendas and contested concepts and approaches, it can be hard to see where you can actively make a difference given there is no set of best practices that can be applied.
However, within these challenges, there are tremendous opportunities, both for your personal development and for improving the competitiveness of your company. Developing your sustainability approach must take place as part of each project. It involves understanding your priorities in context and then making the best possible decision to deliver what is needed. When there is no set path to follow, it can seem scary. By learning the right skills and how to apply them, you have the freedom and the opportunity to make a real difference.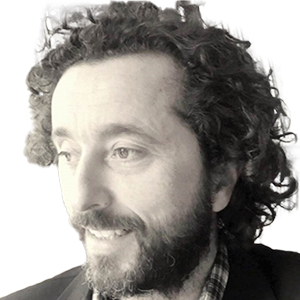 Linking sustainability and finance 
To deliver on your sustainability goals, you must consider your objectives across every step in the construction process, rather than looking at areas in isolation and trying to bring them together later. Without this joined-up approach, it is easy to sideline sustainability as an afterthought to be 'bolted-on' or as a 'nice to have,' rather than an essential requirement. By looking at efficiency in construction materials alongside social impact and design, it is easier to deliver these results in a more cost-effective and competitive manner.
If we don't make these changes and embed sustainability into our projects based on our own initiatives, then we will be forced to make those changes based on regulation imposed on us. For example, the UK Government's Environmental Audit Committee is already planning consultation on whole-life carbon assessments for buildings in 2023, which would take the overall lifetime impact for building and construction projects into account.
This consultation will gather information on how to address the 25 per cent of the UK's greenhouse gas emissions that are linked to construction projects and will then lead to recommendations and potential regulation. This may help provide more reason to invest and support sustainability within projects, but equally it may remove some of the flexibility and opportunity around our decision-making. It may stop us being truly innovative around construction projects, because we have to follow well-meaning rules that only look at specific issues rather than the whole picture. This would affect our abilities to manage our own destinies. In essence, we want to get ahead of the policy makers, we want to inform them and get the right changes for the built environment.
As part of this move, we have to consider the financial incentives that are available for construction projects around sustainability. Thinking of sustainability not as an environmental movement, but as a business or commercial movement is central to achieving change.  Clients don't want to work with polluters or those with unsustainability practices. So, we need to be asking if construction companies are incentivised to take more sustainable approaches in their business operations, and are the projects they are contracted for using sustainability as a measure for success? Shifting to more sustainable practices can be mobilised as another tool in the competitiveness toolbox.
Worldwide, the amount required to finance sustainable construction projects is staggering. According to the International Finance Corporation, green buildings represent a significant low-carbon investment opportunity in emerging markets of $24.7 trillion by 2030. For financial markets, these kinds of projects can represent growth opportunities when more traditional markets are struggling. For individual construction companies, making changes earlier around sustainability can reduce their long-term costs. By bringing stakeholders together, financial goals can support sustainability objectives and designs.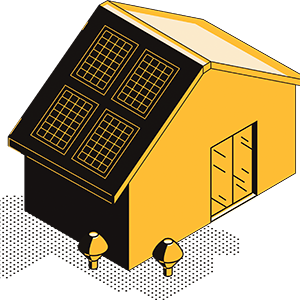 Planning ahead
In order to make these changes happen, we need people that are engaged in sustainability at all levels of construction, that understand the challenges involved, and have the right tools and skills to solve them. Such people also need the belief and authority to make those changes. As the energy efficiency and carbon reduction deadlines get nearer, there will be more pressure to deliver on those goals in practice, rather than in theory.
As such, we have to challenge outmoded ideas and provide the right tools and methods to evaluate the options. Rather than looking at project management, environmental details or policy on their own, we have to combine these elements whilst recognising that they shape one another and thus look at issues from multiple perspectives. Without this approach, the construction industry will find it hard to fulfil its responsibilities around the United Nations' Sustainable Development Goals and achieve decarbonisation by 2050.
For a list of the sources used in this article, please contact the editor.
Dr Graeme Larson
Dr Graeme Larson is Associate Dean of Sustainability at UCEM, which is the leading provider of supported online education for the built environment, with over 100 years' experience of providing the highest quality learning opportunities.  At any one time, UCEM supports more than 4000 students from more than 100 countries benefiting from the university's qualifications taught by tutors with extensive industry experience. UCEM provides flexible and accessible postgraduate and undergraduate degree and apprenticeship programmes that support students' life and career goals, as well as helping companies in the construction and building industry to create a sustainable built environment that is shaped with people in mind.