Arthur M. Griffiths & Son Ltd
Having grown significantly from its humble beginnings, Arthur M. Griffiths & Son Ltd (AMG) has become one of the Midlands foremost providers of construction solutions
Bold developments
Having grown significantly from its humble beginnings, Arthur M. Griffiths & Son Ltd (AMG) has become one of the Midlands foremost providers of construction solutions
Established in 1899 under the name of its founder, Arthur M. Griffiths began operations as a tradesman builder based in a small workshop in Church Lane, Wolverhampton. Over time, the family company grew into one of the most respected construction companies in the Midlands and was responsible for the development of many major landmarks and estates throughout the region.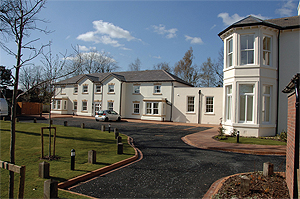 As the years went on, Arthur M. Griffiths & Son Ltd maintained its strong roots and the work ethic of its founder as well as his ambition for success; this led to further growth and relocations to sites that were more suited to the company's capabilities and also offered opportunities for continued growth. In 1997, Alan Griffiths the current MD at the time made the decision to appoint a board of Directors from outside of the family to ensure the ongoing success of the company beyond his retirement. In April 2015 the board of directors completed a management buyo of the company from the Griffiths family, with Maurice Walsh and Richard Green taking on the roles of Chairman and Managing Director respectively.
Current Managing Director Richard Green took time to speak to us and explained. "The Griffiths family was involved in AM Griffiths (AMG) right up until April 2015 when we undertook the management buyout. As part of the buyout, we began a five-year plan two years earlier in 2013 when the company was turning over approximately £9 million a year. The delivery of this five-year plan has resulted in our turnover reaching £30 million in the last three years; profits have also increased five times over in that period demonstrating the profitable growth strategy. This increased profitability includes the investment in the business required to cater for our expansion plans and also includes the management buyout costs. If these were stripped out our profitability looks even better. We are progressing ahead of plan and have a forward order book that has increased by circa £10 million on this time last year."
Key to this growth is the company's focus on providing a quality product at a competitive price and gaining contracts and repeat customers in all sectors. This ensures there is no reliance on any particular sector during market turbulence.
"We aren't reliant on any sector by more than 20 per cent of our turnover. This means that if one sector is going through a challenging time, we have our risk spread out evenly across the other sectors. Core areas for us are industrial, commercial, healthcare, residential and education in both the public and private sectors; the risk is spread across our client base also with no single client accounting for more than 20 per cent of our turnover. Furthermore, approximately 80 per cent of our work is repeat business; we simply try to turn our new business from any current year into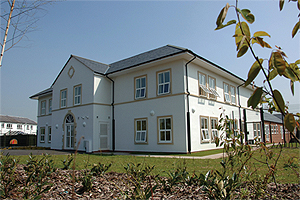 repeat business for the following year. With the quality of work we provide and the commitment to high standards we have set throughout the company, nine times out of ten we always get a second job from a client," Green says.
As it strives to maintain AMG's reputation as a leading contractor within the West Midlands region, the board remains loyal to the company's ethos of hard work, dedication and entrepreneurship as well as a commitment to excellence.
"AMG didn't appear overnight and won't disappear tomorrow," says Green. "We stand by the company's philosophy and strap line: 'To be the benchmark for which all others aspire to be' and we are all proud of the company's long-term history, core values and constant commitment to delivering the best possible service. To us it is important to treat a £250,000 job the same as a £10 million job; each requires the same level of attention regardless of the value. We have also maintained the company's family ethos; all of our employees know that it is important to treat each customer with respect. We have mixed these family values with innovation and a forward thinking approach to business, it isn't rocket science. If you use new technology, new methods and integrate these strengths with core values and hard work, your company will be a success," he adds.
To further strengthen operations by use of innovation, Green comments that the company in conjunction with its IT partner recently launched its own smart phone app to deal with on-site Quality Assurance and Health & Safety issues in real time: "The four key essentials of a successful project are health & safety, quality, on-time delivery and house keeping. We are the only contractors to have developed a smart phone app that enables our guys to go around sites and take photos and give information on issues that are then transmitted via email and text to the supply chain. Timescales and rectification periods are provided based on the severity of the non-conformity. H&S issues require an immediate response where certain quality issues can have a seven day response time. Until the site manager confirms the issue has been dealt with; all of these email and text notifications are repeated daily. All the notifications are also sent to me so I have a comprehensive understanding of what is going on at each of our sites every day. This allows me to spot any trends that are developing within the business."
While the company is making strong progress in reaching the financial target set within its five-year plan, Green says AMG is already looking at a more long-term goal. "The construction industry has been very good to both myself and my partners, which is why we feel a moral obligation to invest in the future of this industry on a local basis; by taking on new trainees we are not only cementing the future of AMG and ensuring we continue to prosper, but are also providing jobs to the local community. We took four trainees on in September 2016 and aim to repeat this every 12 months. It is important that we keep moving forwards," he concludes.
After an hour talking with Green you are left in no doubt that the passion, desire and innovation mixed with the appetite for hard work and old fashioned family values of the company will mean Arthur M. Griffiths & Son Ltd is certainly a company to watch in the future and something to inspire post Brexit.
AM Griffiths
Services: Construction solutions