How an emerging class of development projects seeks to create unity through innovation
Supported by its six dedicated subsidiaries, ASGC has constructed some of the most fascinating landmarks adorning the UAE's skyline
The new face of social infrastructure in UAE
How an emerging class of development projects seeks to create unity through innovation
Supported by its six dedicated subsidiaries, ASGC has constructed some of the most fascinating landmarks adorning the UAE's skyline
Established in 1989, ASGC is a vertically-integrated construction group, which has gained prominence due to the numerous turnkey projects it has delivered in the UAE in the past 29 years. The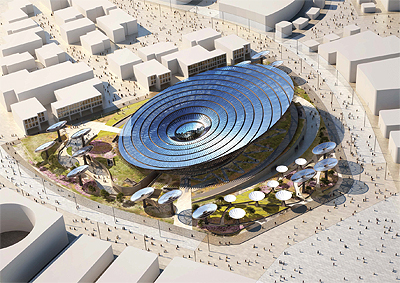 company employs more than 16,000 staff, which have taken care of the development of projects for the residential, commercial, retail, industrial, and hospitality sectors. "ASGC's current focus is on the delivery of social infrastructure and special iconic projects," the group's CEO, Bishoy Azmy reveals.
As an integrated group, ASGC owns the majority of its supply chain and utilises mostly in-house resources, which allows it to have a firm control over project quality and timely delivery. The company has developed a comprehensive network of subsidiaries, each of which has proven its capabilities of providing a stable and consistent supply of building materials and services. Today, all of the companies in question are market leaders in their respective field and work on ASGC-managed projects, as well as on independent projects.
Al Shafar Steel Engineering (ASSENT) is one of the most trustworthy subsidiaries of ASGC. A leading company in the Middle East region in the sphere of structural steel design, engineering fabrication, painting, and erection, ASSENT operates a fully-covered and insulated production area exceeding 100,000 square metres, which allows it to produce up to 10,000 tonnes of steel structures per month. The business' portfolio includes works on high rise commercial and residential towers, shopping malls and leisure centres, refineries, power and water plants, petrochemical plants, bridges, airports and seaports, and railway projects among others.
Another valued company operating under ASGC's umbrella is Emirates Beton (EB). Established with the idea to actively perform in the niche high-performance concrete sector in the UAE, EB specialises in the design, production, and supply of ready-mix concrete using highly sophisticated, tried and tested processes, courtesy of which it has grown into one of the Emirate's largest ready-mix producers.
Crucial component
Formed in 2007 as part of ASGC, Al Shafar United-Electro-Mechanical Engineering (ASU) is a key supplier of mechanical, electrical, and plumbing (MEP) services to multiple contractors in the Middle East. Regarded as a crucial component of ASGC's value chain, it is a compelling example of the group's successful implementation of a vertical integration model. ASU is a recognised entity in the MEP construction industry, having executed a number of prestigious projects in both government and private sectors, and some of its well-known clients include Emaar Properties, Meraas Development, and Dubai Properties.
Then, it is Hard Precast Building Systems (HPBS) that constitutes another division of ASGC. It supplies precast concrete products on a large scale, both to its father organisation and to third parties. HPBS employs state-of-the-art pre-cast technology and runs a manufacturing process that is fully computerised, which gives its operations vital accuracy and efficiency.
Sophisticated products
Led by a philosophy that combines quality and aesthetics with years of experience, Al Shafar Interiors (ASI) – the fifth link on the ASGC subsidiary chain – is an established fit out and joinery solutions contractor. Its core activities cover the provision of sophisticated finishes and custom-made products for a variety of project sectors. ASI maintains a modern woodworking factory, where it manufactures doors, frames, wardrobes, and vanity and kitchen units.
Last but not least, Hard Block Factory is a reputable manufacturing conglomerate established in the UAE to meet the high demand for quality products in the burgeoning construction market. HBF manufactures all kinds of masonry and hourdi blocks, paving blocks, and sholin blocks. The company has invested in an advanced inhouse testing and quality control facility and quality assurance technologies, and, as a result, its products are approved by some of the key stakeholders in the industry.
Amazing projects
Harnessing the capabilities of the different companies that comprise the group, ASGC has completed an extensive range of projects across the UAE and Egypt over the years. Some of the ventures that deserve to be highlighted include City Walk, which encompassed the building of 34 residential blocks in the area of Jumeirah, in Dubai, and is now considered the lifestyle hub of Dubai; as well as the Etihad Museum – a 25,000 square metre landmark, located at the very place where the UAE was founded in 1971. ASGC began work on the project upon its selection by Dubai's Roads and Transport Authority (RTA) and built the actual museum and associated facilities. The building houses eight different sections that correspond to a specific historical period or theme in the
UAE's history. Other important projects that have been taken to a successful end include the construction of Vision Tower, The Onyx, Business Central Towers, the Nestle Factory, and the Waldorf Astoria.
At the present time, ASGC has got its fingers in many pies. The group is in the process of building landmarks, such as the Sustainability Pavilion, Six Flags Theme Park, the Mohammed Bin Rashid Library, Dubai Arena, Taj Hotel, Mediclinic Parkview Hospital, and is further engaged with the improvement works at Dubai International Airport. "Projects of this kind underscore the company's passion for creating contemporary urban experiences that blend structural integrity with aesthetic quality," Bishoy comments.
The ongoing construction of the Mohammed Bin Rashid Library projects the development of land spanning 92,903 square metres and will include a 500-seat theatre, as well as several areas for interaction, events, activities, and educational and cultural festivals. The library is being built with the view to house over 4.5 million books, one million audio books, and two million e-books, which will make its collection one of the largest in the world.
Advanced technology
The ten-storey, 500,000 square feet Mediclinic Parkview Hospital is another example that highlights ASGC's expertise in social infrastructure. The new medical unit will have 188 beds and six operating theatres and is being built to provide healthcare services to residents in the southern and newer part of Dubai.
What is common between the two aforementioned projects is the extensive use of drone technology that is being applied on both sites. "In fact, more than 85 per cent of our projects are being monitored with drones," Bishoy clarifies. "It is an approach that will lead to better control of the project progress, so in the past few months, we worked hard to increase the deployment of drones, as well as of 3D scanning, across our project portfolio. The inclusion of these highly-advanced solutions into the construction industry is part of our technology-driven strategy, spearheaded by our new Chief Information Officer, Herbert Fuchs, who is set on deploying smarter, highly-integrated technologies in our construction projects."
Implementing vision
He goes on to pinpoint the increasingly important role of technology in the sector. "The creative applications of the latest technological advancements enable us to become more productive, more efficient, and more cost-effective in how we deliver our work. We believe that the early adoption of the latest breakthroughs in technology is crucial in implementing our vision of remaining at the forefront of the industry by integrating the 'digital' into each of phase of our operations.
"We are positive about the future. Overall, we feel that investor confidence and improved cash flows among developers have encouraged the market to advance exciting project plans and market releases," Bishoy discusses the current condition of the construction industry in the UAE. "Moreover, the country's visionary leaders are steering the country in the right direction and this has strengthened confidence in the real estate and construction sector further. It is true that the market had to weather tough challenges in the past few years – some of these with regards to the recent oil price fluctuations and others due to the general economic climate befalling the globe, but today, the sector is seeing a healthy and diverse demand, as huge projects are coming up in both Abu Dhabi and Dubai."
Finally, Bishoy talks about what is lined up for ASGC in the near future. "Following a great start to 2018, in which we maintained solid growth during the first quarter, we are now working on interesting projects to add to our portfolio. There are several major Dubai-based programmes in key districts such as Expo 2020, Al Maktoum Airport, and Dubai Creek, which are in their planning phases. Similarly, we expect to see an increase in construction and real estate investment activity in Abu Dhabi, too, especially as it expands its business and cultural offerings for the international market."
ASGC Group
Services: Vertically-integrated construction group