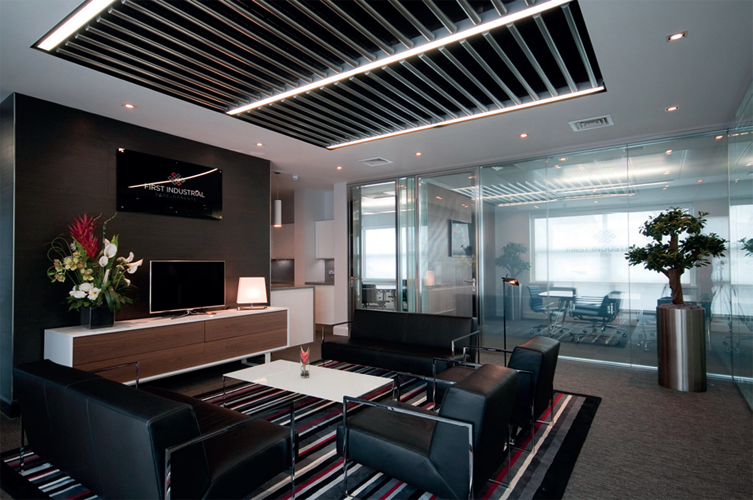 Exceeding expectations
With an unwavering desire to surpass expectations, and a commitment to provide an individual, flexible and innovative perspective to any given project, Bespoke has accumulated an ever-growing client base
Now the recipient of multiple awards including those from FIS & Construction Enquirer, construction company specialising in interior fit out and construction services, Shropshire-based Bespoke Construction Services (Bespoke) was incorporated in 1999 by its owner Marvin Bennett. "Initially set up to carry out maintenance projects for customers within the hospitality and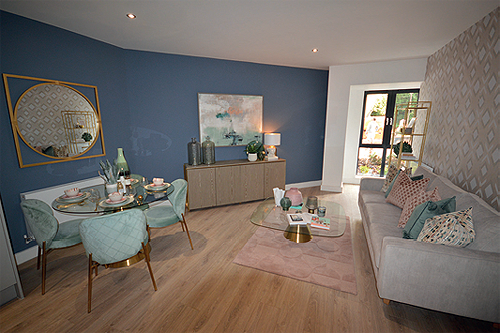 retail industries, Bespoke quickly evolved into a drylining, ceilings and joinery subcontractor, working for large main contractors, predominantly in the industrial and commercial sectors," explains the company's Commercial Director, Gary Kendrick.
"Due to increased client demand, this morphed again into main contract building works, mainly within in the residential/commercial/industrial refurbishment sector," Gary says. "This has led us to where we are today, operating as a subcontractor, main contractor, and now developer in our own right."
Today, Bespoke continues to operate as a drylining, ceilings and joinery subcontractor, working on projects ranging from £100,000 to £5 million in value, while as main contractor, the company carries out fit out or refurbishment/conversion contracts – primarily within the residential and commercial sectors – valued at between £500,000 and £15 million. Meanwhile, with permitted development being something of a specialist area, Bespoke has also recently branched out into the development side, acting as either a contractor/developer or as a joint venture partners on various schemes. Finally, the company also operates as main contractor and developer for small housing development (typically between five and 20 units), working on either its own projects or for external clients.
In response to changing market accountabilities in the wake of Grenfell, Bespoke made the decision to train key employees and register the company under the FDIS scheme (The Fire Door Inspection Scheme) which it feels will enhance its current position within the industry particularly the residential market.
"While I don't believe that we are especially unique in what we offer the industry, what I would say is that there are not many contractors out there that cover the same spectrum of services that Bespoke does as a subcontractor, main contractor and developer," Gary declares. "We find that each arm complements the next. As main contractor, we employ our own sub-contract labour 'in house' to carry out many of the finishes trades, which not only provides greater control of quality and resources, it gives us cost savings as we are removing a layer of subcontractor's overheads and profit. Likewise, we have found that operating as both main-contractor and developer is attractive to funding partners as it provides greater control over delivery and cost."
As Gary goes on to detail, Bespoke's goal has always been to achieve continued, controlled growth, while its main core value centres on delivery. "What motivates us each day is the drive to be the best in our field, and to exceed our client's expectations by providing an honest, flexible and innovative approach to project delivery, all while treating people with trust and respect. Most of our work is through repeat business, and if we find clients with similar values to ours, then the relationship tends to last, which is reflected in our continued growth."
Bespoke works with said clients from concept through to completion. "We provide construction and cost planning advice prior to purchase of a site," Gary adds. "We will then lead the planning process, making sure our clients propose the optimum solution, and once planning is gained, we will lead the design, specification, costing and planning process through to the construction phase, where we will have a pre-agreed design and cost, so that the construction phase runs as smoothly as possible with minimum variation."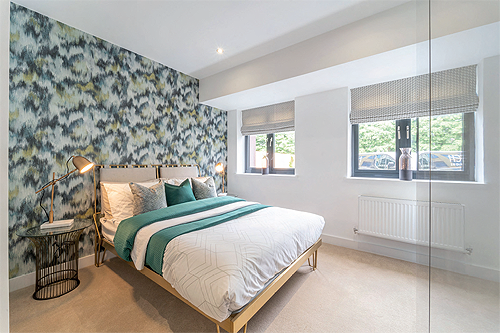 Bespoke's flagship undertaking as of July 2021 would be its Broad Oaks residential project in Solihull, a permitted development of an existing unoccupied office block which is being converted into 190 stunning one and two bed apartments, as well as nine new build mews houses within an existing carpark. Detailed works to the interior and exterior of the building are helping to give it a new lease of life, while Bespoke's comprehensive package of works includes the creation of an additional extension to the second floor, screeding, render, partitions, and external landscaping.
"This contract progressed from an over budget two stage tender, which was being procured traditionally to the point where we proposed a revised rationalised scheme to the client, with a fixed cost within budget and finite specification to a high standard of finish," Gary reveals. "We then became a joint venture stakeholder in the scheme with the client, giving them the added security that Bespoke had a vested interest in the delivery and quality of the scheme. We have now been working alongside this client for the past three years, working up various other schemes in the process."
Gary continues by documenting one of the unique ways that the company approached its work on the aforementioned project. "We have recently been making use of modern methods of construction (MMC) at our development in Solihull. Due to planning delays, we were at one point briefly in danger of missing the summer 'sales' window for the new build mews houses. Therefore, the decision was taken to utilise light gauge steel framing (LGSF) methods, as opposed to more traditional ones. While this did result in a slight premium to pay in net construction costs, it helped to shave weeks off of the programme, thus enabling us to go to market in the optimum period. We have since been told that this was the first time that this system has been used on a low-rise speculative development in the UK."
Having briefly paused operations during the height of the first Covid-19 wave in the Spring of 2020, Bespoke's offices and personnel have been fully operational for some time now, with regular testing and various health and wellbeing measures remaining in place to keep everyone safe. With life slowly returning to some semblance of normality, Gary is able to share with us what he feels will be the future direction of the business. "Bespoke plans to continue with controlled growth in all of the sectors that it currently operates within, but with higher growth expected on the main contracting and development side of the business; we are currently in negotiations for a large new build BTR scheme, which will add another string to our bow," he concludes.
Bespoke
www.bespokeconstruction.co.uk
Services: Building and construction contractor