Blairs is focused on providing the best window and door products and solutions to the UK's construction industry
The answer is yes
Blairs is focused on providing the best window and door products and solutions to the UK's construction industry
In 2008, Blairs Limited celebrates its 100th year of operating out of Greenock, located on the West coast of Scotland. For the past 30 years, the company has focused its efforts on providing the finest bespoke timber window and door frames to both domestic and industrial clients in the UK construction market. Today, Blairsis a renowned producer of timber Sash and Case, Enhanced Casement, and patented Double Swing windows and luxury hardwood doors, as well as a range of tilt and turn windows and doors.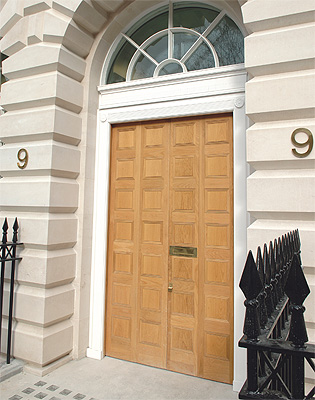 "We manufacture a bespoke range of products, so we don't produce timber frames to stock – only to order," explains marketing director Nick Quinn. "Blairs operates throughout the UK and we are the largest timber-only window manufacturer of our kind in this country. We deal with a huge amount of clients, the majority of which are contractors, architects, and housing associations."
The scope of Blairs' solutions can be seen at a number of projects in the UK, most notably at the Ashland development in Milton Keynes with Paul Newman Homes, the PeabodyTrust's Wates Living Space in Cranworth Gardens, London, and at new developments in Truro and Jersey for Rosemullion Homes and Dandara respectively. In Scotland, the company has worked with Kier Scotland on the prestigious De Vere Cameron House project, the Vienna Apartments located on Mitchell and Union Streets in Glasgow for Chard Construction, and a major contract with Gladedale Capital for Quartermile. Nick elaborates on the nature of the latter project: "Our workon the windows for Gladedale at the old Edinburgh Infirmary had specific requirements to meet the historical demands of the building, and we have just finished the first phase of this significant project."
To ensure contracts run smoothly, Blairs is keen to ascertain the exact needs of its customer before undertaking a project. As Nick comments: "We pride ourselves on meeting with customers, to ensure we can provide exactly what they require, in terms of frame and scale. One of our core values is to be anessential partner to our suppliers and customers, and a fundamental part of this aspect is building longterm relationships. We value repeat business over one-off contracts, as this has mutual benefits for both parties.
The internal ethos that we work to is 'the answer is yes – now what is the question?' What we mean by this is that we are a provider of solutions manufactured from timber – whatever our customers need, we will strive to provide them with viable options and products.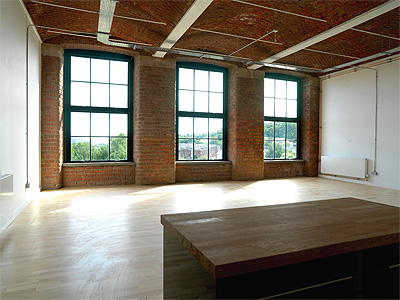 "In terms of our main long-term suppliers, Blairs works extensively with Supaseal, and we have used their Saveheat brand of glass as part of our emphasis on energy efficient window solutions," Nick continues. "Supaseal are our sole suppliers of glass, and the strong relationship we have with them means that we can both react quickly to each other's needs, as well as providing sustainable cost benefits."
Alongside recognising energy concerns, the majority of Blairs' windows are also Secured by Design accredited, as Nick describes: "We have been manufacturing windows that are Secured by Design accredited since 2003, shortly after the scheme was first introduced. It's an important piece of accreditation to adhere to, and we are also certified to PEFC and Forest Products Chain of Custody, meaning we can trace the source of the wood we use to make sure it is legal and sustainable. We try wherever we can to meet and exceed not only legislation that is in place, but also developments and regulations that are on the horizon.
"Blairs is a founding member of the Wood Window Alliance, which is a campaign the industry set up just over a year ago in order to promote thebenefits of performance, sustainability, recycling, and life-cycle benefits associated with timber windows" Nick states. "Since the 1970s and 1980s, the wood frame industry has suffered from the assumption that its products are not as good as emerging UPVC options, and we are now gaining ground back in regards to this perception. The manufacturers of UPVC doors and windows, for example, appropriated the term 'double glazing', when we have been offering industry-standard double glazing for over 20 years."
"Since we took over Blairs in 1997, we have doubled turnover, and I'd like to see the company continue to grow at the rate we have experienced recently," Nick adds with the future in mind. "The people employed at Blairs are hungry for continued success, we have a terrific team in place and we have concentrated on making our business model work. We are positioned to progress strongly over the next two to five years, but we also like to think far into the future – Blairs has existed for 100 years, and we want to be around for another 100."