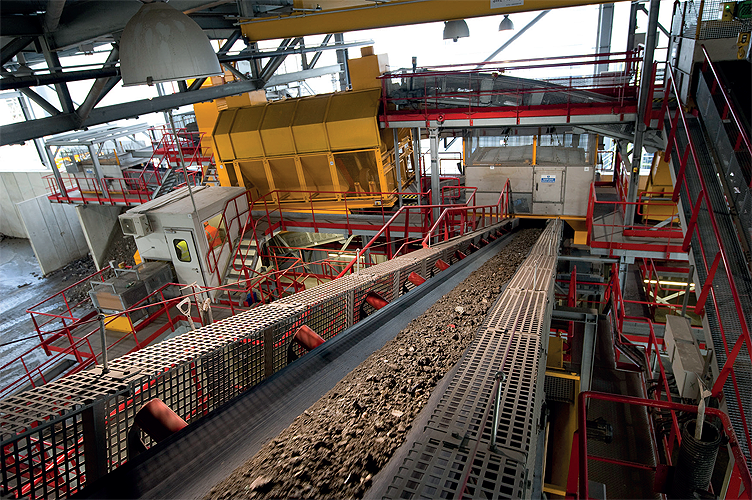 On the rise
As the world's largest ash processing business, Blue Phoenix Group continues to build a sustainable future around the globe as it targets new markets and develops new technologies
Taking inspiration from its mythical namesake, Blue Phoenix Group is a company of transformation and new beginnings. The organisation does not see landfill sites as the final destination for residue ash. Instead, Blue Phoenix is capable of recycling ash from Energy from Waste facilities by extracting ferrous and non-ferrous metals and producing a clean mineral for reuse in civil construction works such as roads and pavements.
We spoke with Blue Phoenix Group International Business Development Manager Rogier van de Weijer, who said: "At Blue Phoenix, we are building a sustainable future, and that is our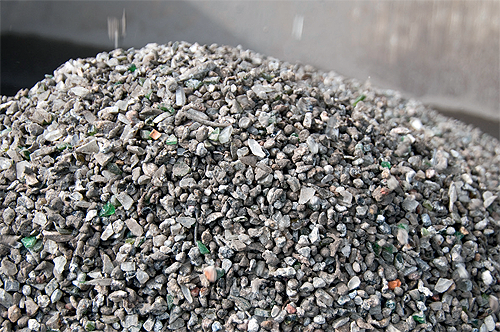 drive on a global scale. We want to help countries, communities, cities, and companies to divert materials from landfills. Today, waste-to-energy (WtE) is a huge contributor to the circular economy by recycling the energy potential from the so-called non-recyclable products. The energy recovery produces a non-hazardous mix of unburnable waste known as incinerator bottom ash (IBA). As Blue Phoenix Group, we ensure that the IBA does not go to landfill but that we recover the metal and mineral fractions to reuse these resources back in the economy."
With the European Union leading the push to operate a fully circular, green economy by 2050, drawing energy from waste is set to become increasingly important over the next 30 years. As a result, Blue Phoenix's expertise in the area of bottom ash processing is likely to prove indispensable for the firm and the wider world it serves.
"Put simply, during the WtE process, material goes into the incinerator and while burnable waste creates energy, unburnable waste creates bottom ash," Rogier states. "This residue often contains many forms of glass, minerals, sand, copper, lead, zinc, aluminium, and even precious metals, which we can help find its way back to the proper industries. The reason behind our existence is really to ensure that this waste is treated properly. When cities want to reduce their dependency on landfilling, WtE is a proper solution, we help them solve the problem of ash residue."
To support its activities and facilitate further growth, Blue Phoenix acquired CC Gruppe GmbH in February 2021, one of Germany's leading specialists in the disposal, reprocessing, and recycling of waste incineration slags. CC Gruppe was a good fit with Blue Phoenix as it gives it access to Blue Phoenix's global IBA processing experiences and provides Blue Phoenix with potential for fly ash disposal.
"As an ash solution provider, the fly ash capabilities that CC Gruppe brings to our group is very important. The solution brought today, including stabilization through the use of complementary products and storage in salt mines, is traditional, but proved very useful," Rogier reports. "Our research is further looking into ways to recover fly ash, as well as other products that could be recycled and brought back into the economy."
Another key area of focus for Blue Phoenix at present is the cementitious market. Following significant investment in this process, the company is now set to embark on a demonstration-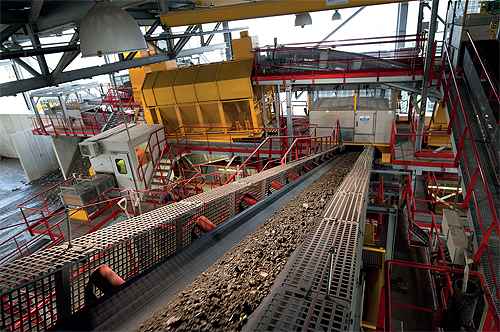 scale plant, with the potential outcome being the creation of a cement-replacement product. Not only will this further reduce waste, but it has the potential to reduce significantly the greenhouse gas emissions within the concrete industry, by replacing the most carbon-intensive product.
"We have performed a number of very promising assessments in this area during recent years," Rogier remarks. "We are committed to these types of developments and have committed finance to prove the concept before moving into full production. Replacing primary cement with a replacement product has great opportunities. We will initially market within the non-reinforced market which will offer our clients the potential for cost reduction as well as the advantage of a low carbon solution. It's another great example of how we are contributing to 'building a sustainable future' and be a real solution provider for the WtE market."
An organisation with global ambitions, Blue Phoenix hopes to add future business in Australia and the Middle East alongside its ongoing operations in the UK, Germany, Netherlands and the USA. As more and more countries see WtE as the only mature solution for diverting non-recyclables in municipal waste from landfills, Blue Phoenix will, no doubt, further expand its presence around the world.
Elsewhere in 2020, Blue Phoenix inked its first Australian contract. As a result, the company is now in the process of constructing the first bottom ash recycling plant in Australia.
"The plant will be based just south of Perth," Rogier reveals. "It's the first of its kind in Australia, so we are bringing in our UK team to really help local government in setting the regulations and boundaries for how you should manage, handle and approve the use of our processed material as a secondary aggregate product. I say 'product' because we are going to market it as a highly usable, low carbon, manufactured aggregate alternative to a mined product. It's lighter so it transports more easily, it compacts very well and has a rugged form, so we expect it to be very competitive!"
With all relevant technologies now in-house, Blue Phoenix hopes to focus on expansion in the next five years. Either through autonomous growth or acquisition, the company will predominantly be working on increasing its presence in regions with developed economies, our home markets like the UK, Netherlands, France, Germany, Europe, and North America, and new markets such as Australia, South East Asia and Middle East.
"At the end of the day, we are a commercial company, so economics has always driven business, however, more and more, we find ourselves driven by our purpose of building a sustainable future," Rogier asserts. "We want to build a sustainable future and we want to be involved where there is unprocessed waste, and thus an opportunity with WtE. For every 100 per cent of raw waste input, there is always 20-to-25 per cent of useful leftovers in the ash residue that we can recycle."
"By 2050, we want to be fully circular and therefore the next 30 years are critical. We must recognize that waste contains what we have come to call 'non-recyclable' material that can actually be recycled. While WtE companies do their work, Blue Phoenix can make sure that the ash residue is perfectly sorted and funneled back as useful material in a circular economy."
Rogier believes that this notion, and the company's broader efforts to 'build a sustainable future', could become Blue Phoenix's greatest legacy. IBA aggregates are a low carbon alternative for primary product and a ton of aluminum, for instance, costs around ten tonnes of CO2, while a ton of recycled aluminum costs less than one ton of CO2. Cement has a comparably high emissions tariff, so Blue Phoenix's efforts to create a product that could fully replace cement using only recycled material have revolutionary potential.
"As I have stressed, over the next 30 years, we have to acknowledge that WtE activity will grow and, therefore, we must endeavor to divert bottom ash going to landfill. Instead, that ash needs to go to companies like Blue Phoenix for further recycling," Rogier says in summary. "Of course, we now need to work together across the world to make this happen, and collaborate with local government and clients to prevent landfilling and encourage aggregate reuse. Unfortunately, local legislation does affect the way we conduct business. For example, in the US at the moment, we are only dedicated to metal sorting, because there is no incentive to divert from landfilling, so we can't beat the low costs of landfill that does not reflect the environmental impact. However, if that changes, we will be ready to contribute with our services."
Blue Phoenix Group
www.bluephoenix-group.com
Services: Ash processing company