As the largest contractor for multi storey car parks across the UK, Bourne Parking is leading the way towards a new future defined by safer and more productive practice
Born of innovation
As the largest contractor for multi storey car parks across the UK, Bourne Parking is leading the way towards a new future defined by safer and more productive practice
Formed in 1995 as a division of the Bourne Construction Group, Bourne Parking has grown to become the biggest specialist car park contractor in the UK.
Over this period the company has completed over 85 car park projects for clients across the country, but it is not just the volume of successful contracts that mark it out as a leader, it also offers a broad and innovative service. "We have an absolutely unique set of design and project delivery skills," begins Bourne Parking Managing Director, Nick Hayes. "We are experts in the layout and operation of car parks including a full knowledge of compliance with all parking regulations and guidelines. On top of this we bring a complete and leading understanding of the structural design and construction of car park facilities, which allows us to offer full turnkey projects from piling to CCTV systems."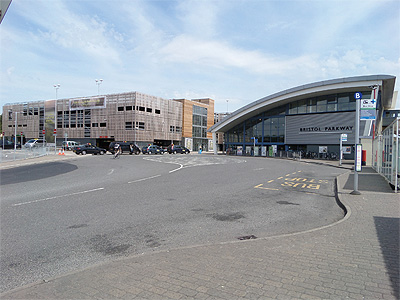 At Bourne Parking's core is its modular specialism, designing all projects around offsite manufactured, build technology systems, the most predominant being its Montex system. Comprising a galvanised steel frame with 2.4m wide, 110mm thick precast concrete floor units Montex provides very efficient parking bay modular layouts. The system has a special joint detail that bonds the floor to the steel beam providing composite strength with the beam and the diaphragm action to the structure, a great example of lean construction. The floors and steelwork are self-finished and require no in-situ screeds or paint. Keen to continue innovating, the team at Bourne has recently developed the use of fibre reinforcement in the pre-cast floor slabs, making them more robust during the manufacture and transportation processes.
"It is a very robust, long life and maintenance free solution for car parks," highlights Nick. "Plus, although it is a modular system, we can customise Montex to produce any shape of building, something which is greatly facilitated by chartered structural engineers embedded within our design team. Offsite construction brings huge advantages over traditional forms of construction. It is cheaper, quicker to build on site, less weather dependent and requires less systems on site making it inherently safer. The quality of the finished product is factory assured with denser concrete being more resistant to exposure, including to de-icing salts."
This in-house, offsite construction competence extends right the way through to stairwell applications and cladding, making any architectural vision possible thanks to a range of architectural materials, which can be fixed to large aluminium or steel frames and bolted discreetly onto the main frame of the building installed as part of the primary build. Such a strength means that not only is Bourne Parking a leader in terms of quality and range of offerings, but is also one of the fastest constructors in the UK. Minimising disruption to clients is often core to its business case, and as such the firm is able to compete on projects ranging from small 100 parking space decks up to 5000 space multi-storey projects.
One demonstration of this expertise in action is the recently delivered, six-storey, 800 space car park for Sky's London headquarters. Complete with curved corners, high-spec finishes, four lifts, 80 car charging units and intelligent ANPR vehicle management systems, this was a landmark project being completed in record time. Constructed within the footprint of the building in the middle of a very busy corporate business park, the overall construction period was 28 weeks.
"All targets were achieved through developing excellent collaborative teamwork with our client, Sky, and their team," details Nick. "We appointed the very best subcontractors, including Rock and Alluvium for piling, Carey for groundworks, PDF for erection, Concast for precast concrete stair and lift cores, PB Electrics for M&E and HUB for vehicle management. Customising our Montex system we were able to provide fivemetre radius curved corners and manufactured all the components offsite prior to erection meaning that it was never held back by material shortages. All this best practice was underpinned by a highly competent site management team, who achieved an Excellent rating on the Considerate Contractors scheme with not a single man day lost through injury or accident."
Furthermore, Bourne Parking has also proven its expertise to work within highly regulated and complex environments such as the rail industry. "Working in this environment presents two key challenges," explains Nick. "Firstly you are working within a very busy station environment with thousands of passengers passing through each day, so it is all about minimising disruption and putting the safety of the public as the absolute priority. Secondly, it is about adopting working methods that eliminate risk to the rail asset. To overcome these challenges we work very closely with Network Rail and station management to continuously plan and manage our working practices on site."
Health and safety is a critical part of Bourne Parking's continued success in the market and its focus on both its employees and the public is exemplary. This starts at the very beginning, when the design is integrated with safe methods and sequencing of construction. As Nick points out: "When you are constantly constructing the same type of building you get pretty good at it, yet we understand how important it is not to become complacent so we approach each project individually."
The company has also built up strong subcontractor relationships, bringing together a family of trusted and expert teams that have been absorbed into its own safety culture. This is supported by the encouragement of safety reporting and regular onsite briefings. Again, innovation plays an important role in safety. Recent examples of this include the use of eight tonne capacity battery powered vacuum lifters to lift concrete slabs, eliminating the need for workers to connect and disconnect slabs to slings or chains. It has also insisted on a two stage grouting process for holding down bolts, which goes against traditional methods but results in the immediate stability of a column. "Maybe more traditional practices should be challenged as we move the construction industry into the 21st century," Nick suggests.
"Bourne Parking, along with the Bourne Group as a whole, is always seeking to be innovative and at the cutting edge of construction, always developing new products and practices," he continues, and the future of the company is very much brought into focus by this attitude to lead the industry towards becoming safer and more productive. Over the next 12 months the company will be delivering more complex projects, including one for Oxford University with Mace. It will also be concluding a development project to produce Montex slabs and joints that are fully water tight, thus eliminating the need to asphalt the top deck of car parks and bringing about significant cost and time savings to a project.
Looking even further ahead, Nick notes that the company will be developing its partnership with Swiss company, Skyline, to introduce large-scale automated car parks into the UK. In the spirit of Bourne's cutting-edge approach, he concludes: "If the 21st century is all about technology including driverless cars, then the future of car parks must be fully automated parking facilities."
Bourne Parking
Services: The UK's principal multi storey car park designer and builder