Long lasting relationships are the result of Bouwbedrijf Van de Ven's broad scope of expertise and total commitment to a quality service
The breadth of success
Long lasting relationships are the result of Bouwbedrijf Van de Ven's broad scope of expertise and total commitment to a quality service
Starting out in 1927 as a small local builder, Bouwbedrijf Van de Ven has grown to become one of the Netherland's foremost construction companies encompassing a vast range of market segments and service capabilities. Covering the spectrum from design to build and restoration, the Dutch firm has expertise ranging from residential, educational and healthcare to industrial, commercial and public spaces. "Put simply, everything that can be done is part of our normal scope of work," highlights Project Manager, Kees Fransen.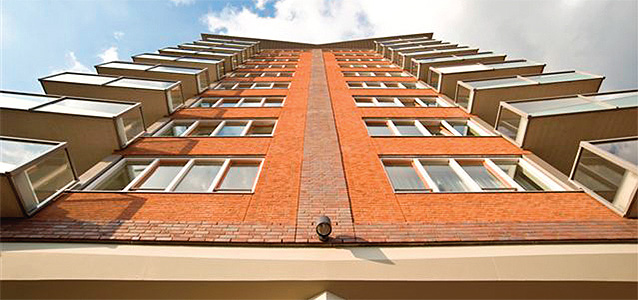 It is this 'normal' but clearly vast scope of delivery that really defines Bouwbedrijf amongst a competitive domestic market, and which is allowing it to break into new markets such as the UK. "We cover everything from the very start of the project to the very end and even beyond," Kees continues. "This includes the architectural and design stages right through to hand over and maintenance once a site is in operation. There is no hiding from the fact that the market in Holland is very challenging at the moment, with lots of companies competing under very low price levels. However, as we can offer this complete package, both in terms of service and project capability, we have been rewarded with a number of long term relationships and we are now a preferred supplier to many of these of these clients."
Names such as Lidl, Scania and Mars all count amongst Bouwbedrijf Van de Ven's client list who continue to use the firm for their needs within Holland and surrounding European markets. Whatever the clients' demand may be – warehouse, office, retail unit, extension, refurbishment and so on – Kees assures that Bouwbedrijf can continue to support them. "We always assign the same project manager and project team to these clients so we form a very close working partnership with them," he says. "This way we fully understand what they want, and they also know what they are getting from us."
This strength has been illustrated particularly well in the past few years with European retail giant, and key client, Lidl – with whom Bouwedrijf Van de Ven has been able to enter into the UK market for the first time. In August 2014 it completed its first project, a 40,000 square metre distribution centre in Northfleet where it managed all construction and associated sub-contract work. Complete with a returns centre, washer, freezer rooms, cold rooms, storage ADR, scaffolding, bulk storage, 112 docks, utility room and several offices, plus an external gatehouse with two weighbridges and access control system, the project perfectly demonstrates the extensive breadth of the company's expertise. Furthermore, the warehouse was delivered with a BREEAM 'Very Good' Certificate and a second facility in Southampton is currently under construction, due for handover in September 2016.
With such an impressive portfolio of work and skill accounting for a robust reputation amongst its clients, it is perhaps no surprise that Bouwbedrijf Van de Ven is able to deliver into the UK. However, Kees points out that managing the transition from European to UK health and safety practice has been a big challenge. "The procedures and regulations are very different in the UK, by no means are they any more or less effective than what we have established in the rest of Europe, but they are unique in the way they should be approached," he says, commenting on a slightly more bureaucratic system.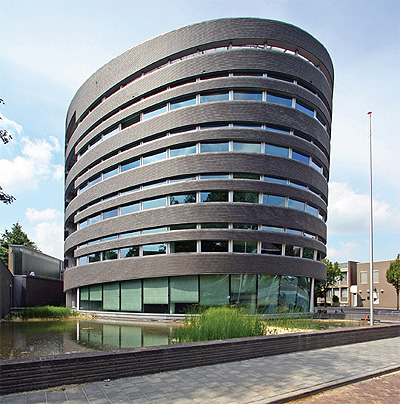 "We are able to manage this quite well with an onsite health and safety manager, supported by two accompanying officers, as well as an in-house health and safety officer here in Holland. They are, in turn, monitored and supported by an external specialist to ensure we continue meeting such high standards in new markets. I think it would be very difficult to enter into the UK market without this knowledge and we make sure we maintain this with all the relevant training and certification at all levels of the business."
Another significant strength of Bouwbedrijf Van de Ven is its approach to investment and its commitment to developing its internal capabilities. This manifests itself in both people and materials. "We want to have as many of our own employees working for us in-house as opposed to having to rely on self-employed or agency workers," Kees continues. "Similarly, we invest in our own plant. In the UK it is quite common to use plant hire companies, but we possess everything from scaffolding and site offices to trucks and excavators ready for when we need it." What results is an incredibly reflexive company, ready to serve the needs of its clients quickly in order to meet every promised handover date.
Despite a challenging market with lots of competition, Bouwbedrijf Van de Ven's strong reputation and numerous lasting client relationships puts it in good stead as it moves forward. Kees points out that the more one-to-one, preferred supplier relationships it can establish and maintain, the fewer tendering processes have to be endured amongst stiff, low-priced competition. Therefore, concentrating on its level of service and quality will be central to its ongoing progress.
"By keeping the client as our main priority and assisting them as much as possible, whilst ensuring that we can continue delivering a very high level of quality, we are confident that we can expand on our strengths and secure further success as we move forward," says Kees, thinking about the company's position in the Dutch industry's future. "It is about consolidating all the key features of our competitiveness that we have established over a history already spanning eight decades, and making sure that we can use this as a solid foundation to continue long into the future."
Bouwbedrijf Van de Ven
Services: One of Holland's top construction companies