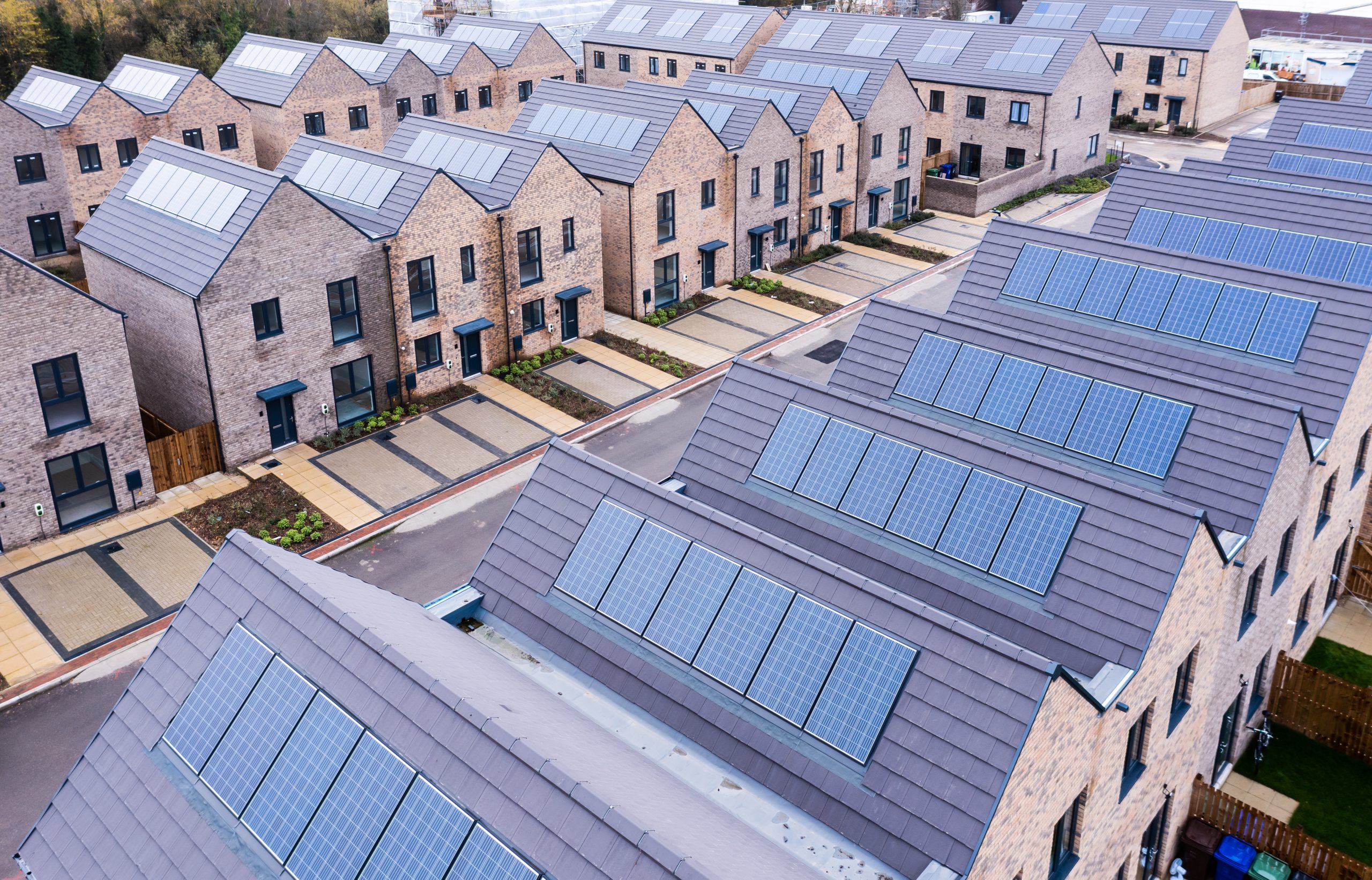 Britain needs to grow its workforce if it plans to meet new homes target
England's new homes target needs all hands on deck
Modular homes can deliver factory-built houses with 50 percent fewer workers from a different pool of employees, and are 40 percent more productive than traditional builds. The government has plans to achieve 300,000 new homes a year target by 2025. However, without adequate skills, this goal might not be attainable.
New statistics show that approximately 11,000 construction apprentices completed courses last year, although most do not enter the homebuilding industry. In addition, 137,000 new workers would be needed for the industry to deliver the new target.
The construction industry collectively needs to recruit 950,000 new employees by 2030 to deliver on the government's current demands, net-zero retrofitting, remediating unsafe cladding and new homes target.
According to Steve Cole, Director of Make UK Modular, Britain does not have the labour force to meet the government's target of building 300,000 homes a year by 2025. "Cumbersome planning regulations and lack of money coming to the sector are often blamed for this lack of supply. Even if radical improvement to planning rules were put in place and traditional housebuilding had all the cash ministers could throw at it, the sector could still build no more homes as they don't have the specialist workforce to make them."
The traditional housebuilding sector needs to recruit 137,000 more workers in order to hit the new homes 300,000 target by 2030. The current training system saw just 11,000 construction apprenticeships completed last year.
The wider construction industry's labour force also needs to find a way to retrofit homes to meet the government's net zero targets, which will require 220,000 new workers by 2030. This labour shortage equated to a loss of around 2.6 billion pounds of output in construction in 2022 and 263 million pounds of lost housebuilding output.
To scale up, the modular sector needs government to secure three key pillars: remove the accidental double government levy charge on modular manufacturers by exempting them from the scope of the CITB levy, build supply chain capacity by repurposing the ten million dollars allocated for the MMC Taskforce, and use it to support a match-funded supply chain transformation programme based on those government has successfully delivered in aerospace, offshore wind, and nuclear. Finally, it needs to solve the housing crisis faster by dedicating 40 percent of the affordable housing programme to modern methods of construction.