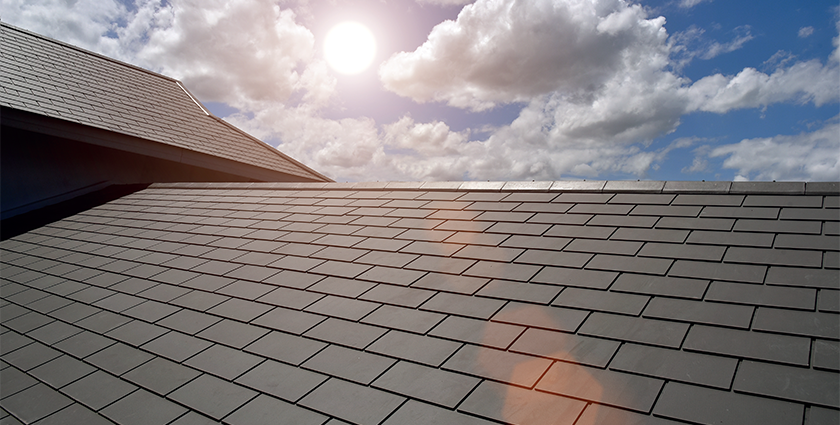 Shingle all the way
Having supplied roofing material for more than 35 years, Burton Roofing Merchants knows how to do it right. With over £20 million of high-quality roofing products ready for delivery across the UK, the company prides itself in having what customers need
Like all businesses during the pandemic, Burton Roofing Merchants (Burton Roofing) faced its own set of challenges. However, through diligence and perseverance, the company was able to mitigate the obstacles imposed by Covid-19, and make some impressive changes, as we hear from the company's Managing Director, Paul Hattee. "We had to close for about four weeks, but by following government guidelines, we were able to make the depots safe for trading again. We put up screens around our counters, we had social distancing markers, a strict cleaning regime, and we provided sanitising stations," he begins. "Then, slowly, we started to open up, and by the end of June, we were completing our usual deliveries. As the weeks went by, more people returned from furlough, and the business proceeded as normally as we could," he shares.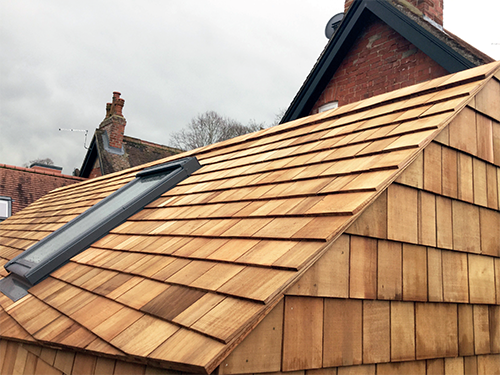 The company, which was founded in 1982 by Peter Burton, was able to take advantage of the turbulent economy by closely following market trends. As a result, it successfully pivoted towards the increase in home renovation demands, which was owed to the fact that customers who could not travel were able to spend their extra money on house refurbishments. "Because people couldn't go away on holiday, they started to work on improving their properties. Many of our clients who were working from home wanted to transform their garages and guest rooms into offices, and we were subsequently supplying roofing material and roof windows for them. At the moment, we're seeing this new housing market continue, which is excellent news," Paul says.
In terms of its products, Burton Roofing supplies an extensive catalogue of materials needed for a complete roof. "Once you have the truss on, we can supply you with anything after that. This includes membranes, timber and ventilation. However, what sets us apart is how we have always invested in keeping large quantities of stocks, which gives us more opportunity when it comes to staying ahead of supply chain issues. We also run our own fleet of trucks, and that allows us to take control of our deliveries."
Burton Roofing is not an independently owned business. Rather, it falls under the umbrella ownership of the CUPA Group, to which Peter Burton sold the business in 2008. This has enabled the company to expand its range, and become a one-stop shop for its customers. "The CUPA Group is the biggest slate producer in Spain; we also import from Canada and Brazil, which means that we are very strong on natural slate. It's a part of our journey that I believe has been a great addition to our stock and overall success."
This was not the only venture that proved to be highly beneficial to the business' longevity. It recently acquired Rinus Roofing, which has introduced a specialised flat roofing division to its operation. "We bought Rinus in 2021, which was a big acquisition at the time, as they were turning over £57 million. We have now become an even bigger player in the flat roofing market. Furthermore, when we incorporated Discount Roofing into our operation in February 2022, we were able to increase our geographical presence, and we can now operate from 38 depots. Both of these developments have helped put us in a position where we are forecasted to turnover around £170 million, and that is something that I am incredibly proud of. Discount Roofing was a nice fit for us, because in addition to our locations in Hull and Sheffield, we now have one in Doncaster. We believed that the company was a well-run, profitable family business, which is the sort of profile we like to acquire," says Paul.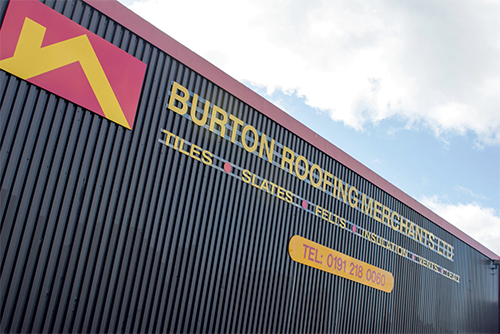 When we last featured the company in the magazine, Paul shared with us the secrets to the business' success. He highlighted that being an essential partner to an ever-growing customer base comes with great responsibilities, which is why Burton Roofing works hard to build strong and lasting relationships with clients and partners. According to Paul, the company prides itself on treating its people as individuals. In achieving this, it has strived to remain honest and transparent through exceptional communication, and ensuring it goes the extra mile to look after its staff and customers.
Continuing on the topic of the Burton Roofing team, Paul acknowledges that none of the company's success would be possible without its committed staff and robust company culture. "Without our people, there is no business, so we try to look after our people as best we can. One of the most important ways I believe we can do this is through training. From health and safety, to forklifting, we want them to be as informed and empowered as possible to perform their jobs well. We also try to be at the forefront of remuneration developments through benefits, healthcare and group activities. Additionally, whenever we have a vacancy, we try to promote people internally, which encourages our staff to feel like they are part of the business," Paul highlights.
He continues to share that to take these measures further, Burton Roofing is investigating ways to help improve the wellbeing of its employees. "We have been looking closely at our overall work life balance, and we have subsequently introduced hybrid working for those in the office. We have also announced to the business that we are no longer going to open on a Saturday, which will also give them the whole weekend off. Previously, we worked three hours on a Saturday morning, but we are really striving to create a happy, healthy balance for the group."
Clearly, each of these initiatives has served the company well over the years, and has earned it a renowned reputation. As a result, Burton Roofing is taking on some impressive contracts. Providing the Ascot Racecourse with its roof slates is just one that Paul shares with us, and with opportunities like this, the company's future looks promising. When asked about what the short and long-term goals are for the business, Paul says that they are one and the same. "We will continue to grow. We have a plan for expansion that we are going to continue to carry out, and we will take that through to the next five years. Our aim is to have a national coverage, and be the number one roofing merchant of choice.
"There are developments happening with us all the time. What we are particularly excited about is our movement towards more environmentally-friendly products, like sedum, for example, which can be placed on flat roofs to help the environment. We are slowly starting to see the growth of more of these green products, and they will become quite big in Europe, which will then increase in demand, and offer us greater opportunities beyond that," Paul concludes.
Burton Roofing Merchants
www.burtonroofing.co.uk
Services: Roofing material