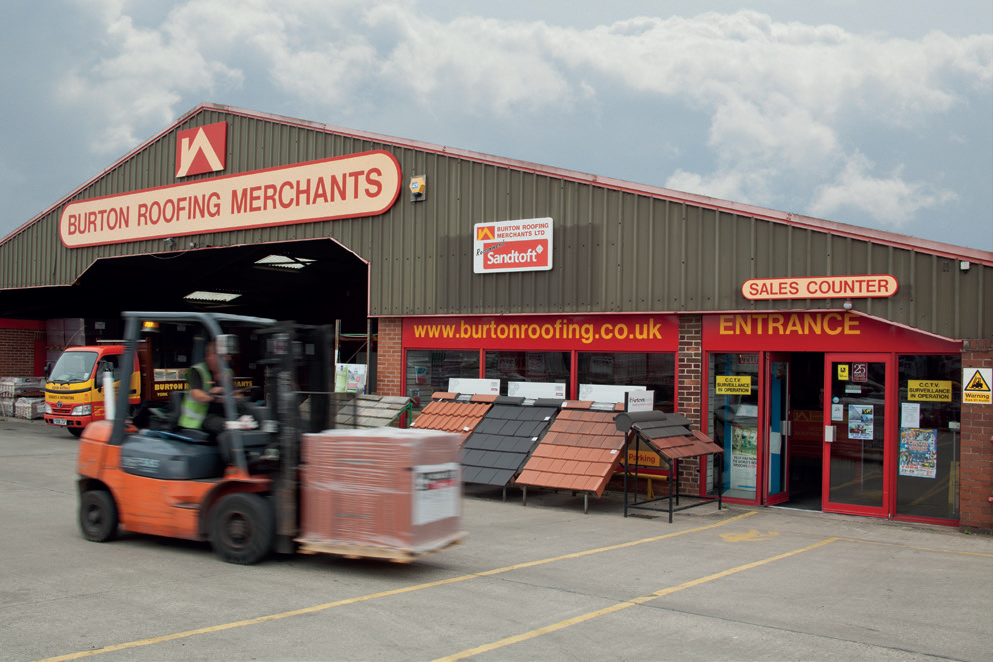 Raising the roof
Offering an unrivalled stock range and expert technical advice, Burton Roofing Merchants is the UK's leading roofing suppliers, merchant and distributor
Boasting over £20 million of high-quality roofing products on the ground and ready for delivery, Burton Roofing Merchants (Burton Roofing) is a brand that its customers can trust. Founded in Hull by Peter Burton in 1982, this construction supplier specialises in distributing roofing materials worldwide. In addition to roofing tiles, the company sells and stocks a wide range of products for pitched and flat roofing, including slates, guttering, EPDM, Lead, PPE, roof windows, ladders, insulation, ventilation and specialist roofing tools. Working with some of the best-known names in the industry, such as VELUX, CUPA Pizarras, Marley, and Sandtoft, Burton Roofing has become a veritable one-stop-roofing-shop.
In 1991, Peter opened what was the company's second depot in York, and two years later Paul Hattee would come on board as the Assistant Manager of said facility. Today, Paul is Burton Roofing's Managing Director, and he provides us with an overview of its history. "Following the opening of the York depot, the company would go on to open sites in Leeds in 1996, and in Stockton-on-Tees and Newcastle in 2002," he says. "Then, in 2008, Peter sold the business to The CUPA Group (CUPA), the Spanish slate quarrying company based in the Galicia region of Spain. They in turn would go on to be purchased by The Carlyle Group – an American multinational private equity, asset management and financial services corporation – in 2016.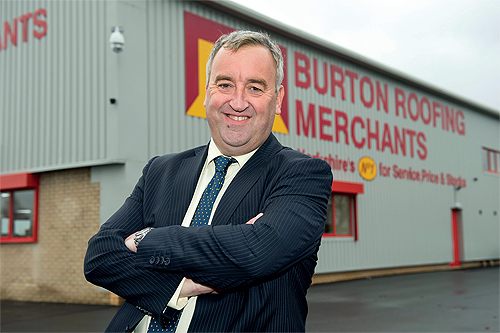 "Under CUPA's ownership, depots in Southampton, Brechin and Livingstone followed in 2008, before we then embarked upon the acquisition of Stockport-based Tom Blackshaw Roofing Merchants in 2014, and opened a further location in Sheffield in 2015. Further acquisitions came in 2018, when we acquired Brian Gow Roofing Warehouse and its three locations in Redhill and Kenley in Surrey, and Sevenoaks, Kent, in 2018, and most recently Rinus Roofing Supplies and its network of 24 depots in March 2021."
In just under 40 years, Burton Roofing has certainly come a long way from its humble beginning, becoming an essential partner to its ever-growing customer database of roofing and building contractors, builders merchants, developers, DIY and self-builders, local authorities, and architects. So, what does Paul attribute this success to? "In addition to holding large stocks and retaining our own fleet of delivery vehicles, what we also possess are teams of extremely experienced and knowledgeable staff, with our managers, for instance, having an average tenure of around 17 years," he states. "We work hard to build strong and lasting relationships with our clients and partners, with the secret being treating people as individuals, being honest and transparent, providing expert advice via exceptional communication, and always going that extra mile.
"I think the business is also very much driven by the family values and ethics that Peter instilled in it from the outset. Peter was a true master in understanding every little detail about the company, and always took great pride in things like knowing the names and backgrounds of each employee, which he could recall off by heart. He would also revel in playing a very hands-on role in day-to-day operations.
"One example I can give you, just to get an idea of the way in which Peter worked, is a scenario whereby it was identified that a new wagon was needed at our York depot. Peter made a point of going to said depot and speaking directly with the wagon drivers themselves to see what specifications or features would be of benefit to them when it came to purchasing said plant. Little things like taking his people's suggestions on board help to demonstrate the way in which Peter felt that his staff should be treated, and this has been paid back in kind through the passion and determination of Burton Roofing's employees to make the business successful."
Open communication
Continuing the legacy built by Peter is very much at the heart of Paul and the rest of Burton Roofing's management team's thinking, and central to this is an on-going recognition of its employees across the UK. "People really are everything in this business," Paul declares. "It is in no way an understatement to call them our most important asset, and I hope that each of our employees shares my belief that we look after them to the best of our ability.
"The senior management here at Burton Roofing continue to visit our depots as often as possible (although they have not been able to as freely in the last year or more due to specific Covid-19 restrictions) during which they make a point of talking openly and honestly to all. In these pandemic times, lines of communication have remained open due to the use of tools such as Zoom, which we have also utilised to hold virtual coffee mornings, quizzes, and other activities to keep our people engaged and feeling a part of the Burton Roofing family."
As documented in detail earlier in this piece, recent years have seen the company embark on a targeted acquisition strategy, bringing new businesses under its wing. Paul explains some of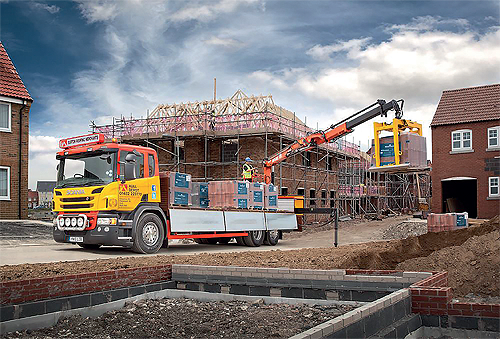 the criteria that Burton Roofing uses to identify a suitable acquisition. "One of the most important things that we look at is whether we can enhance a business, and what it will take for us to grow it beyond its existing reach. Once we make said acquisition, the backing of our corporate parent company means that we have the financial resources that an owner-operator would not necessarily have access to, to increase its stock levels and open more accounts."
Services in demand
The companies that Burton Roofing acquires are almost always independently-owned businesses, which it has found to be perfect candidates for financial enhancement. "Rinus Roofing Supplies is a great example, in that it is a company operated in a very similar way to our own, with a real family feel, extremely well organised, and with a track record of treating its people well," Paul declares. "This acquisition gives us wider geographic coverage and marks a huge step in our ongoing strategy for growth, one which we expect to continue moving further by acquiring more businesses."
Paul is equally confident in his belief that the second half of 2021 will follow a similar pattern to the first, in that demand for the company's services will remain strong. "The one thing that we envision could negatively impact upon this is the availability of product, which is an ongoing concern throughout the industry at present," he adds. "This is an issue, however, that we have foreseen, and we have made a conscious decision to try and combat it by increasing our stock levels whenever possible. This has meant adjusting our purchasing process to buy products when they become available, as opposed to when a client needs them, and we believe this is an approach that we can take advantage of should the issue roll on for an extended period of time."
Bringing our conversation to a conclusion, Paul juxtaposes the beginning of the business to where it sits today in 2021 in order to describe what continues to motivate its people. "Peter started this company in the small backyard of a terraced house in 1982, and now 40-plus years on it is moving forward with its ambition to be a nationally recognised entity," he says. "That is one of the things that I think drives us all forward at Burton Roofing, that are continuing to be highly successful, and of course enjoying what it is that we do!"
Burton Roofing Merchants Ltd
www.burtonroofing.co.uk
Services: Roofing materials supplier