Carl F celebrated its 125th birthday last year and the company is set to continue its successful story into 2007
Equipped to succeed
Carl F celebrated its 125th birthday last year and the company is set to continue its successful story into 2007
Copenhagen based Carl F is Denmark's leading supplier of high quality hardware, fittings and tools to the professional market. Established in 1881 as an ironmongery business in Copenhagen by Carl F Petersen, the company is still owned by the Petersen family today. A modern, robust company, Carl F has been transformed into an international group with operations that expand into almost every continent.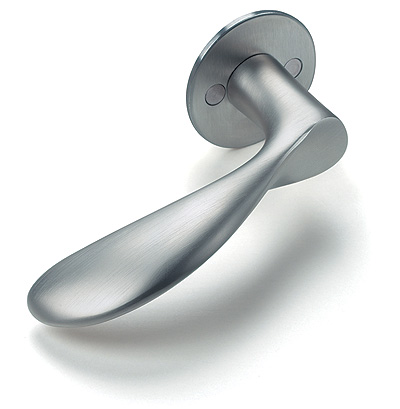 A variety of customers benefit from Carl F's comprehensive offering. The Danish construction sector currently represents Carl F's primary market, but the company also operates successfully in other sectors with export activities targeted at construction projects in developing countries such as India or China.
Construction Today Europe recently spoke with Carl F's chief executive, Hans Christian Petersen, and he tells us more about one of Denmark's oldest companies: "In October 2006, we passed a milestone in the history of the company – we have now been operational for 125 years. We are a company steeped in history and the stability we have shown over the years, means that we are now perceived by customers as a reliable and trust worthy organisation."
Not content with passing this milestone, Carl F is ambitious to achieve further success by growing the business and gaining greater market penetration across Europe, as well as other parts of the world. "2006 was a very positive year for Carl F. It is a goal of the company to increase its profits, but we also hope to add value to our offering so that our customers can enjoy greater benefits," says Hans. "This company has been around now for well over a century and I hope to ensure that we are here for many more years to come by strengthening our service.
"Our biggest market is the domestic market, but the UK is becoming increasingly significant and we also work internationally with some of Europe's biggest construction companies. Our product range consists largely of hardware products, windows, doors and tools, yet we also offer provisions such as door schedules or consultancy services for architects," he adds. "The Carl F offering is unique – we are distinctive because we utilise close relationships. This enables us to increase the value of our range."
In recent years acquisition has been a strong weapon in the company's armoury. Mergers, such as the coming together of Carl F Petersen Limited and Carl F Denmark, have gone some way in broadening the company's product range and enable the company to cater its services to any sort of construction. "We are focusing on growth," continues Hans. "Utilising acquisition as a tool for growth, we hope to add new products to our portfolio and expand further around the globe.
"Our growth strategy is special and we have decided that the Nordic countries, as well as the UK, are going to be our next major growth markets. This policy has recently seen us buy a company in Sweden and we also acquired other suitable businesses in Norway and Denmark. We already have a strong presence in these regions but we would like to expand it.
"We also aim to improve some of our supplier relationships as increased efficiency in this area could open opportunities for growth in the future. We successfully strengthened many of our relationships in 2006, but there is still work to do. This is very important because the suppliers in our industry will play a more important role in respect to distribution, so one has to be very aware of that."
The continual challenge for the company is to recruit knowledgeable and competent staff, as Hans explains: "It is a challenge to get the right people for the right jobs. We have never struggled to attract new employees as we have a good, solid reputation. In fact, our strong HR policy could be cited as a reason for our longevity. People feel good about Carl F, they know who we are and believe that we have a good work ethos. We treat our employees well, allowing them tremendous flexibility and freedom. But we also expect the employees to be able to work in teams – we are not a one-man band."
Talking about the current situation in the industry, as well as future opportunities, he concludes: "Business is going very well indeed in most of our markets. Consequently, we are optimistic of success in 2007 and have increased our budget
expectations for the year. Developing markets, such as India or China excite us considerably and there are lots of positives, particularly with respect to new products and improvements to customer services, so watch this space."