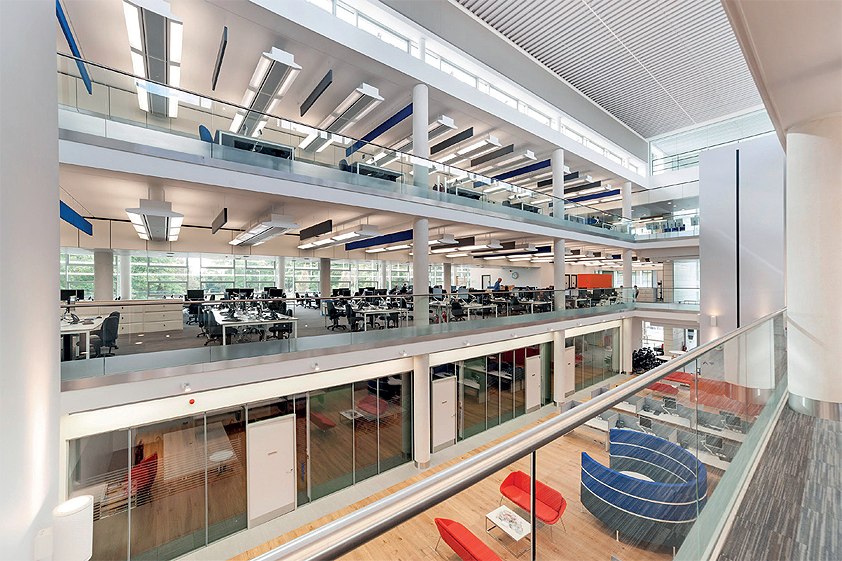 Castle – dedicated to quality
Thanks to its reputation for excellence, Castle Building Services' clients return again and again to access its specialist Mechanical, Electrical and Plumbing services
Working on a large or complicated building project requires the combination of multiple skills and trades, with one of the most important being the design of the mechanical, electrical and plumbing (MEP) systems. Finding the right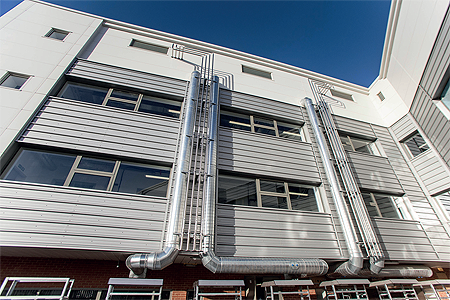 MEP provider is a critical element to the successful completion of any scheme, and this is where Castle Building Services (CBS) comes in.
As one of the UK's leading, privately-owned specialist building services/mechanical and electrical solutions providers, CBS offers a full range of mechanical and electrical services extending from concept design, cost planning, construction and installation through to handover and beyond. It has extensive experience in a range of sectors including commercial property, education, healthcare, leisure, industrial and bespoke residential, and as would be expected when working with an established company like CBS, dedication (and the right accreditations) to quality are top of the agenda.
Added to this are the vital ingredients of expert knowledge and unparalleled delivery, and these foundations keep CBS at the forefront of mechanical and electrical engineering. Furthermore, thanks to its collaborative style, it has a true understanding of a client's needs and those of the end user. It also has the ability to be flexible in its approach, which helps it work in different areas as the markets dictate. Andrew Dawson, commercial director, explained that this is all about understanding the activity of each market sector. "We carefully review trends in the industry so that we can adapt our approach to suit," he said. Having analysed how it was performing, CBS recognised that Commercial and Education sector projects were two of its particular strengths. "They usually have completely different procurement routes," noted Andrew, "with commercial generally being privately funded developments, and education generally being public funded frameworks."
Successful delivery
While there may be a dichotomy between the two routes of procurement, CBS overcame any challenges this created, and has worked on multiple education frameworks across England and Scotland. "We have completed some high value, complex engineering projects within both higher education and schools' projects, including the £10.6m Leeds City College Campus, the £10m Largs Academy in North Ayrshire, £13m Barony Campus in East Ayeshire and the £8m Queensferry High Schools in Edinburgh," added Andrew.
Other elements crucial to CBS' growing reputation for successful delivery of projects are its pre-construction service, BIM Level 2 experience and off-site prefabrication and modularisation capabilities, which allow the business to take a holistic approach to each project it undertakes. "We have invested a lot in BIM and Revit, and we now have an in-house department of approximately 15 staff that carry out all of our 3D modelling in-house. This has given us much more control over how our models are drawn and engineered so that when we eventually start on site, they are engineered to match our installation strategy," highlighted Andrew. Indeed, these BIM capabilities and the pre-construction strategy of being involved from stage one, really sets CBS apart from the competition.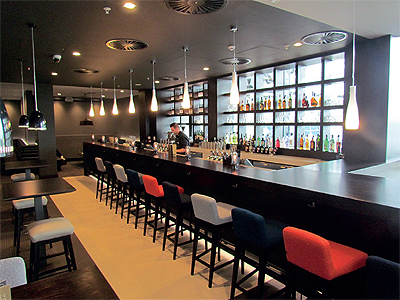 Furthermore, with ever evolving building regulations, it is increasingly important that projects receive an integrated team approach to achieve targets, such as Part L/Section 6 compliance and BREEAM. As an accredited low carbon consultant CBS can positively influence the building regulation compliance early in the process to alleviate risk of non-compliances further into the design & construction process. This can positively influence certain aspects of the design, including building fabric and MEP services, often resulting in commercial gains for the client.
Collaborative approach
With regards to the commercial sector, CBS' portfolio of office type projects speaks for itself. By looking at one of CBS' commercial projects, we can demonstrate how all of the individual elements of the business come together to create successful delivery. For the Landmark scheme (client – Bowmer & Kirkland) CBS was awarded an M&E package of £8m, working on a 21,600m2 new multi-storey CAT A office facility in Manchester City centre. The project was to be rated BREEAM excellent and incorporated 3D modelling utilising Revit. This project was completed with a high level of floor sequencing and programming to enable the most efficient working arrangements between trades. The City Centre locality meant a stringent delivery schedule was developed to control material shipments within tight timescales. Landmark illustrates how CBS' collaborative, non-confrontational approach delivered results – and as one would expect, this in turn is rewarded by a highly appreciative client base.
Continuous improvement
"Much of our work is via repeat business and client satisfaction is key to ensuring that this is maintained," Andrew confirmed. "Good quality installations, delivered by a friendly team with an agreeable attitude, with a methodology that isn't too contractual, includes fair and reasonable variation costing, and is competitive at the tender stage, all go a long way to provide us with many repeat/negotiated opportunities."
There are many aspects to CBS that set it apart and deliver maximum benefits to clients – its passion for early engagement, its well trained and expert team of staff, its adoption of innovation and collaboration, the embracing and utilisation of technology and the overreaching dedication to quality that unites them all. But this doesn't mean that it is content to rest on its laurels. "Without a satisfied customer, we don't have a business," concluded Andrew. "So, we have to constantly challenge ourselves to continuously improve both our systems and procedures."
Castle Building Services
Services: Leading M&E specialist