Castle Building Services Organisation
Since its launch in 2002, Castle Building Services Organisation (Castle) has become one of the north of England and Scotland's leading design and installation contractors specialising in mechanical and electrical building services
Castle's fortified position
Since its launch in 2002, Castle Building Services Organisation (Castle) has become one of the north of England and Scotland's leading design and installation contractors specialising in mechanical and electrical building services
Commercial Director, Andrew Dawson shares his thoughts on the company's success to date and its plans for the future.
Expert knowledge and unparalleled delivery
Working on major contracts across the breadth of the UK, Castle Building Services Organisation's (Castle's) growing reputation for the successful delivery of projects, ranging in size and value across a diverse sector base which includes, education, commercial office space, hotel and leisure, student and residential accommodation, healthcare, MOD, DOJ and industrial, has been built on adhering to four core values – innovation, efficiency, honesty and pride.
The contractor's expert knowledge and unparalleled delivery are just two of the vital ingredients that keep it at the forefront of mechanical and electrical engineering. Based on its tried and tested collaborative approach, Castle has a true understanding not only of a client's needs but those of the end user, so much so that it is able to provide a complete package of services in-house.
Working with national contractors or directly for clients, the contractor delivers the full range of mechanical and electrical services, from concept design stage during the cost planning process to construction and installation, through to handover and soft landings.
As can be expected of an organisation constantly evolving to ensure it remains at the forefront of its industry, Castle pays considerably more than lip service to emerging technologies and new innovations, and as such has invested significantly in its pre-construction service and increasing its BIM experience, as well as off-site prefabrication and modularisation capabilities.
Adopting an holistic approach on each project it undertakes gives Castle a competitive edge and facilitates a value engineering ethos enjoyed by its many clients. The effect of which, is the trustworthy delivery of high quality projects, on budget and on time, much to the satisfaction of clients.
Capabilities and expertise that speak volumes
Key to this successful delivery of major contracts is Castle's extensive range of services and depth of in-house resources. Providing advice on all technical, practical, programming and commercial aspects of a project, the contractor can more accurately final-cost a scheme as early as the bid stage.
Innovation and the age of digital construction
As innovation in digital construction and engineering has grown rapidly, to stay ahead of the game, the contractor's investment in BIM technology has led to the development of its own dedicated BIM department. This high level of commitment means that irrespective of whether it is a requirement or not, Castle will work to BIM Level 2 on every project it undertakes.
According to Andrew Dawson, this approach sets Castle apart and delivers maximum benefits. "Our 'build digitally before we build on site' philosophy, coupled with our passion for early engagement, means that we always incorporate the best build methodologies at the design stage. The arrival of BIM has been instrumental in clash detection and service co-ordination which,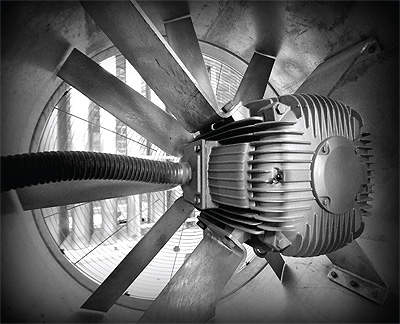 traditionally, would not have been picked up until our arrival on site. In turn this ensures we are able to drive efficiencies across time, costs and waste, as well as reducing the risk of on-site accidents for clients.
"Furthermore, with ever evolving building regulations, it is increasingly important that projects receive an integrated team approach to achieve targets, such as Part L/Section 6 compliance, and BREEAM and BIM facilitates this."
Andrew continues; "As an accredited low carbon consultant, Castle can positively influence the building regulation compliance without wasting time and effort later in the construction process. This can positively influence certain aspects of the design, including building fabric and MEP services, often resulting in commercial gains for the client."
Castle's growing reputation for innovation and service delivery throughout the UK has supported its year-on-year growth for the past 15 years and been fundamental in securing its place on landmark schemes such as Oriam, Scotland's National Sports Performance Centre at Heriot Watt University, Edinburgh and Largs Community Campus, Ayrshire, which is scheduled for completion in early 2018.
In the North East, Castle has recently completed, among other projects, a major student accommodation scheme for developer Vita Student in the centre of Newcastle upon Tyne and City Campus, a multi-million new build vocational education facility for Sunderland College, which will act as the catalyst for further regeneration in the city. Over in the North West, Castle has recently been appointed to provide a full range of services to the construction of Landmark, a 180,000 square foot speculative Grade A office block in St Peter's Square in the heart of Manchester's thriving commercial district.
A fortified team
To deliver such impressive projects, Castle has brought together a highly experienced and talented team of building services specialists. In addition to the expert knowledge and the broad breadth of experience the team possesses, the company also has a steadfast commitment to using local labour and well established local supply chains. This not only supports the contractor's desire to create sustainable jobs in the areas in which it works, it also provides Castle with much valued continuity and importantly, reliability.
Investment in technology and staff development
Castle's technical director Simon Groom comments further, saying; "Andrew has already referred to our in-house BIM department. It is my opinion that the digital era is here to stay and whilst some contractors are yet to embrace it, one of our key aims is to remain at its forefront. In doing so we are already training the next generation of digitally capable mechanical and electrical engineers.
"To ensure that we have the right skills set across all levels within the organisation, and recruit and retain staff of the highest calibre we provide ongoing support to anyone wishing to further develop their skills within the business. This approach encourages our staff to take ownership as well as great pride in the part that they play in our continued success and delivery of great projects that we are all proud of."
Sectors and projects
Currently Castle operates out of offices in the North East and Scotland, however that is likely to change now that turnover has hit £40 million and the contractor is enjoying a growing presence in the North West.
Andrew and his fellow directors David Harland and Simon Groom will maintain the company's focus of business within the education, commercial office space, hotel and leisure, student and residential accommodation sectors, while expanding its presence in the healthcare, MOD, DOJ and industrial sectors.
Castle Building Services Organisation
Services: High quality engineering and contracting services