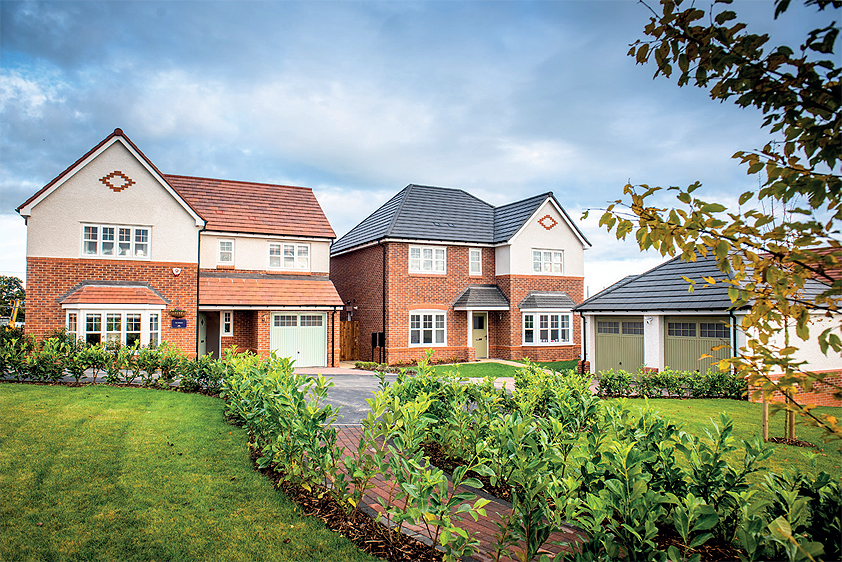 Creating real homes
Having constructed an impressive number of exceptional quality homes over its history, Macbryde Homes has entered an exciting new phase, as it heads into 2021 with a change of ownership and a comprehensive rebrand as Castle Green
Award-winning, property developer Macbryde Homes was last featured in the pages of Construction & Civil Engineering in 2018, and at that time Managing Director Gwyn Jones had only been in his position a short time. A lot has changed for Gwyn and his team over the past 18 months, not least of which is the change of company ownership that took place in September 2020. Gwyn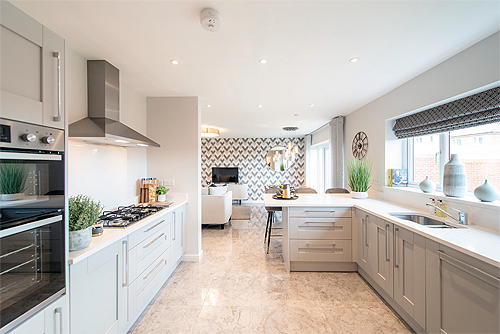 purchased Macbryde Homes from its founders alongside its long-term finance partner Bridgemere UK, and with the launch of the new look Castle Green in December, he and his team can embark on achieving the ambitious growth plans that he always had in mind since he joined the business as a quantity surveyor almost seven years ago.
"It was only from the start of December 2020 that we became 'Castle Green' and following the management buy-out, it was the natural next step to take. It marks the start of a new chapter and an exciting period of significant growth ahead of us," Gwyn explained. "We've got a new name and a new visual identity – which I am proud to say has been entirely managed in-house – but the team remains the same and our commitment to the reputation that we've worked hard to build is unwavering.
"However, with ambitious growth plans that will see us quadruple the size of the business in the coming five years, is it important that we mark this new chapter with renewed vigour and focus. With that in mind, now was absolutely the right time to make this change."
Advancement and success
Of course, Gwyn had already been laying a lot of groundwork for his future vision for Castle Green and he actually describes the years since being featured in CCE as 'phenomenal for the team'. "We've tripled the number of sites that we're active on and have achieved significant uplifts in the number of homes that we both build and sell," he said. "We've invested heavily in attracting the best talent that the sector has to offer in the regions where we're building and as a consequence, the team has more than doubled in size.
"We've also realised the benefits that technology can have on our business and the experience that it brings to our customers. That is why we've partnered with Futurium to deliver 3D interactive visualisations of all our developments. We're also due to roll out a new contract management system for all departments to manage the entire process from land acquisition through to sales, as well as a customised purchaser portal. Collectively, we believe, these will significantly enhance the customer experience."
Castle Green also launched a new Partnerships division to increase the delivery of affordable homes and was awarded a place on the Welsh Procurement Alliance Housing Framework. "We also relaunched our Signature Collection of luxury homes in highly sought-after areas, so it's certainly been a period of great advancement and successes," stated Gwyn.
Another significant achievement was being named as a five-star housebuilder in the Home Builder Federation's prestigious scheme, and Gwyn noted that what made this particularly special was that it is based on the direct feedback of the people who've bought the homes Castle Green has built. "Given that it's independently collated and verified, we were enormously delighted to have been formally recognised for what we already felt confident of," he added.
"We were recently named Housebuilder of the Year in Wales by a leading business publication (Wales Business Insider) too – a great honour for us to receive."
When discussing the impressive array of awards that the business has received in 2020, Gwyn emphasised how they can be regarded as a reflection of the calibre of the team at Castle Green.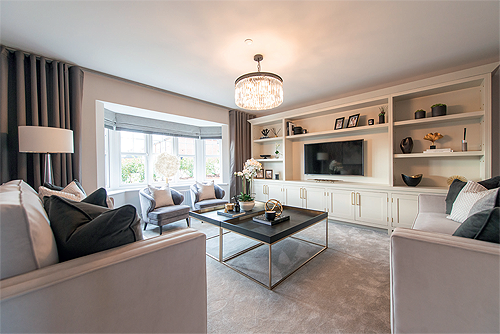 "We're always mindful to recruit the very best talent that will drive the business forward. That means that when we're recognised by the industry around us and the people for whom we're building new homes, that it's an endorsement of the strength of that team and it's richly deserved by each and every one of them," he said.
Resilient attitude
He also gave credit to the team for their response to Covid-19, a challenge that has affected the entire country and indeed, the world. "There's no doubting that 2020 has been a year like no other for our employees – they've experienced a change in ownership of the company that they work for, a total rebrand of that business, and added to that we've had to navigate a pandemic. I don't doubt that the shape we end this year in is thanks to the team we've got in place. We've had office-based staff working from the kitchen table; on-site sales teams navigating social distancing, enhanced hygiene regimes and strict 'appointment only' interactions with our purchasers; and construction staff facing new challenges in order to continue working in a Covid-19-safe environment.
"Throughout all of these changes, the team has demonstrated a resilience and can-do attitude that is quite phenomenal. I've always endeavoured to be open and honest with the team and I think it's at times when you're taken out of your comfort zone that the benefits of this approach can be felt."
As well as endeavouring to keep office and site teams safe from the virus, Gwyn also made it a priority to make sure that customers were as minimally disrupted by the situation as was practicable. "From the outset of the Covid-19 outbreak, we've ensured a level of flexibility that has enabled us to adapt to the rapidly changing situation so that as little impact as possible is experienced by our customers.
"At all times, we've communicated with purchasers and they've been able to speak directly with our sales team regardless of whether they've been working on site, in the office or from home. Thankfully, disruption to construction timeframes has been kept to a minimum so we've been able to maintain our schedule of completions with as little delay as possible."
Building quality homes across North Wales and the North West of England and delivering them to a happy customer is the raison d'être of Castle Green, and it carefully researches buyers' needs and the areas where it develops to ensure it truly understands what is required from a new home both today and in the future.
"Ultimately, whether we're building in partnership with a social housing provider to deliver homes of mixed tenures, constructing homes to cater for first-time buyers and growing families, or developing luxurious properties in highly sought-after locations, we do so with the purchaser central to our plans.
"Only by building the homes that people need, of the quality that they demand, in the areas where they're most needed can we be sure of maintaining and strengthening the enviable reputation that we've worked hard to build over the past three decades."
Exciting future
2020 will go down in the annals of Castle Green's history as a year of tremendous change, both outside and inside the business. When asked to look further ahead for what the future holds in store, Gwyn was happy to share his vision and the activities he has planned for the company now under new ownership. "We recently moved into new offices at St Asaph Business Park, which doubled the size of our Head Office function and early in the New Year we'll be launching a second office to support our further expansion across the North West of England and recruiting the best talent to grow that part of the business. We will also be announcing a number of significant new sites across North Wales and the North West.
"I anticipate that by the end of the 2020 calendar year, we'll have contracted on five further site acquisitions and that there'll be plenty more to announce early in 2021.
"We'll also continue to work towards a significant reduction in our carbon footprint, whilst further enhancing the customer experience for each and every purchaser of a Castle Green home.
"Longer term, I believe that the sky's the limit for our growth in our core markets of North Wales and the North West of England and within the next five years, I fully expect us to be delivering between 600 and 800 homes in those areas – that would be a quadrupling of our current output. I am so excited for the future of Castle Green!"
Castle Green
www.castlegreenhomes.uk
Services: Property developer