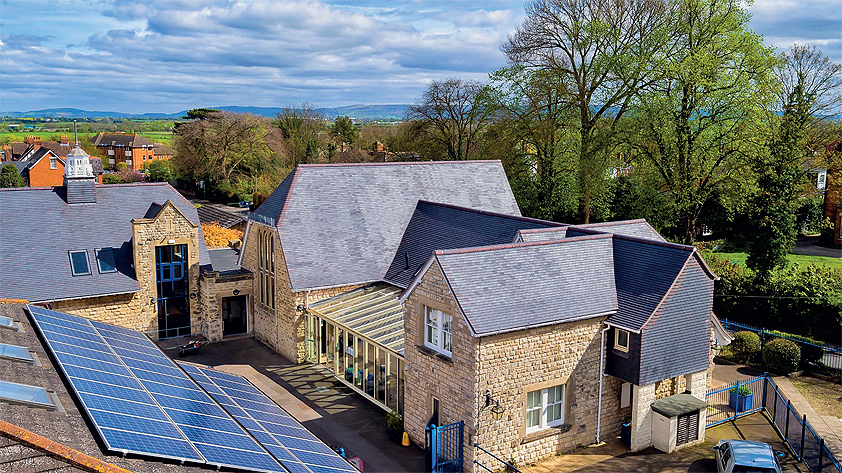 Central Roofing and Building Services
Safety first
With over 50 years of development in roofing technology under its belt, Central Roofing and Building Services can justifiably call itself a leading expert in its field, and one that has never – and will never – compromise on safety
It was Chairman Phil Perry's grandfather who first had the idea of forming Central Roofing and Building Services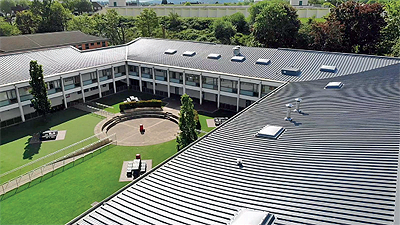 (Central Roofing) over 50 years ago. Now under the watch of the family's third generation, the company is one of the UK's leading roofing contractors in the public, commercial and industrial sector, providing a complex range of specialist solutions for all of its customers roofing needs. Accredited by all of the leading manufacturers in the built-up felt, liquid coatings and single ply flat roofing sectors – which enables it to offer guarantees of up to 35 years – the company's network of offices each specialise in innovative systems and services, backed up by a comprehensive technical team.
"The company began life as very much a local, domestic entity, mainly taking on work for local authorities in and around Herefordshire. From there, it steadily grew and, in the last two decades in particular, the hiring of key personnel with expertise gained from various previous roles in the construction industry has helped it become the leading player in roofing contracting that it is today," begins Managing Director, James Broady.
Operating out of its purpose-built head office in Hereford, as well as its offices in Reading, Carmarthen and Bridgend (a new site in Birmingham will also be opening in the coming months), Central Roofing is able to take on work across the length and breadth of the UK. Wherever its people are called upon to operate, the company's mission is to meet its customers' roofing needs through quality workmanship, by creating value for money, and all while ensuring that safety remains its highest priority.
"We take great pride in having a sustainable business model which values each job as highly as the next, that encourages repeat business, and that provides a platform for our employees to grow and come with us on our journey of growth," James adds. "Meanwhile, one of our main straplines is 'Take no risks, go home safe'. We have a zero-tolerance approach when it comes to health and safety breaches because it is of the utmost importance to us that all of our people go home each night safe and well."
Reducing risk is a theme that recurs regularly when examining the ways that Central Roofing operates. "Over the years, we have adapted our means of working by utilising as many flame-free installation materials as possible within our products, whether it be in the form of liquid-applied membranes, self-adhesive membranes or other solutions," James explains.
The peace of mind that the company helps to give its customers has resulted in it not only taking on more local authority contracts, but also important work for the NHS – with an example being the roof repair and upgrade of Cheltenham Hospital – as well as the Ministry of Defence. In the last five years or so, Central Roofing has also found a source of business in the form of the nuclear energy sector. "A major project success for us in this field was installing reinforced bitumen membranes to the Dungeness B Nuclear Power Station on the Kent coast," James reveals. "Our task here was to strip away the station's existing waterproofing and replace it with a bespoke system that would withstand what the industry calls a 'one-in-10,000-year storm' event." Made all the more complex due to the logistical challenges of working at great heights, and coping with dynamic weather conditions, the company nevertheless completed the task to such a high degree that it was named as a finalist in the Reinforced Bitumen Membranes category at the 2016 UK Roofing Awards.
Technology investments
As Central Roofing has grown in terms of both its size and its competencies, it has also invested significant time, resources and capital into new technology and internal processes. "The IT infrastructure of the business has been a big focal point of investment," James states. "Among the things that we have achieved, is to introduce a new customer relationship management (CRM) system, as well as produce our own site safety dashboard which, thanks to all of our sites and teams being linked via iCloud technology, means that we can monitor in real time everything from fire assessments to scaffold checks on our various active projects. Furthermore, we are constantly investing in training programmes and other employee-focused schemes such as carrying out regular occupational health assessments."
For 2020 – as indeed is the case for any year – the primary objective that Central Roofing wants to meet is to finish the year with a clean safety record. This will always be the company's number one goal. Outside of that, James says that the hope is to have a further two offices (including the aforementioned Birmingham office) open and trading by the start of 2021. "Further down the line," he concludes, "we will continue to examine the possibility of expanding our reach into new locations, while at the same time building up our staffing levels and management teams in order to support this growth. In summary, all that we do will revolve around being profitable yet sustainable, and above all else being safe!"
Central Roofing and Building Services
Services: Roofing contractors