Trusted by both the insurance and construction sectors, the CET group of companies prides itself on delivering services that are fully integrated with customers' operational requirements
Maintaining a leading quality
Trusted by both the insurance and construction sectors, the CET group of companies prides itself on delivering services that are fully integrated with customers' operational requirements
A leader in specialist outsourced services for the UK infrastructure, precision engineering, construction, property and insurance industries, CET works with clients through CET Infrastructure and CET Property Assurance. The former offers testing, monitoring and surveying services to the civil engineering, construction and rail industries; while CET Property Assurance provides a wide range of specialist services to the property insurance and maintenance markets.
Over the course of the past few years the business has built upon its already strong portfolio of services, continuing to utilise the expertise and values that run throughout the organisation. The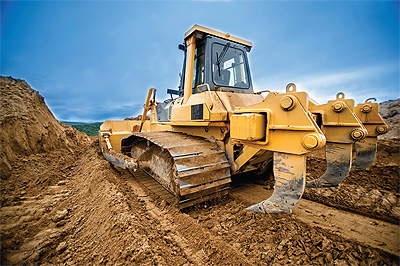 company was first established in 1989 and since then has remained at the forefront of the industry ensuring that it harnesses the latest developments in practices and technology. In order to support this, the business has made a number of investments and acquisitions to extend its capabilities and provide its clients with an unsurpassed service.
These strategic developments enable the group to extend its reach into new areas – for example, in recent years CET has developed an important position within the geotechnical testing arena. Commercial Director Gary Corrigan began by giving some more details: "We established our geotechnical division around four years ago and it has seen rapid growth and it is currently turning over in excess of £2 million per annum. This is thanks to our ability to tackle all aspects of this sector from large geotechnical and environmental investigations to niche geotechnical studies. In addition to this we have also seen materials testing increase over the past few years as well."
Thanks to its approach CET has firmly established its position as a market leader in a number of services, and this is supported by a primary focus on high quality standards, and a policy of continuous improvement. Maintaining its role as an industry leader also requires continual investment; a perfect example of this approach is the purchase of two new Xcalibre coring rigs, which will enable CET to meet growing demands for road, runway and pavement investigations.
Furthermore, it has invested in a new van fleet that will provide CET's materials testing and site investigation teams with new, high-quality vehicles to ensure the company continues to provide a leading service.
But what really sets CET apart in the industry is the implementation of innovative, novel technologies – harnessing modern digital capabilities to provide a faster and more efficient service for customers, for whom time is money. The first of these developments is CETi, a powerful test data acquisition tool that drastically reduces the time taken to report materials test results. An intelligent analytics and testing database, CETi enables easy data logging, (all test data being recorded via handheld tablets), comprehensive results analysis and rapid reporting for projects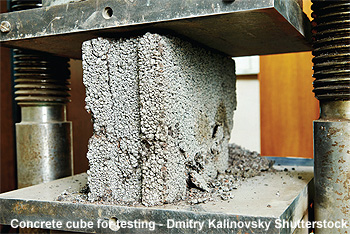 requiring materials testing during the construction phase. Validated reports are available next day and, for time sensitive projects, results can be delivered within an hour of tests concluding. When compared to traditional paperwork and reporting procedures, CETi has demonstrated significantly faster report delivery, helping to keep construction and civil engineering projects on schedule.
Able to share crucial testing data with customers instantly and remotely via a secure client portal, CETi also provides access to historical test results for the reference of its team of technical specialists and clients. Covering an extensive range of site and laboratory materials testing services for earthworks, asphalt, and concrete operations, CET conducts all tests in line with the latest recognised British and European standards, utilising its national permanent laboratory network and where required, UKAS accredited mobile laboratories. With all data logged through CETi, reports are available for immediate analysis by project managers, with results available to customers at the touch of a button – often same-day and where needed within an hour of the test being completed. Reporting includes immediate failure notification, allowing clients to act faster.
CET has also launched a second app that is revolutionising the home emergency response sector by reducing response and repair time, and streamlining the entire claims process. SIMPLIFi offers a multitude of benefits to insurers, homeowners and tradespeople alike and demonstrates the importance of technology in the sector, spearheaded by CET.
Gary explained: "The latest intuitive mobile technologies have enabled us to customdesign apps to tackle problems which previously were seen as par for the course. We've shown that improvements can always be made, and in line with this philosophy we're already working on updates to both apps to extend their capabilities and provide a service our customers never thought possible."
In addition to the investments in machinery and technology, the company has also conducted several acquisitions, as Gary explained: "Our growth plan does include selecting complementary companies to work with, and one recent acquisition is a prime example of this strategy. CTS, based in Doncaster, possesses a wealth of expertise similar to our own, but also specialises in a number of complementary areas including earthwork testing and ground modification/stabilisation testing. As well as providing a wider range of services and upskilling both teams, we also now have an even wider geographic spread. Another company acquired by CET was Omega Calibration and while it is a slightly different business, there are similarities such as testing and calibration. The overlap that it provides is very complementary to our current services."
CET has also established a new laboratory at Heathrow and this investment will further strengthen its current capability, particularly its works on Heathrow airport and for clients across West London.
Therefore, with a number of investments – into equipment, vehicles, acquisitions, and most importantly in new technology, the company is well positioned to make even greater inroads throughout its range of services across the UK. From start to finish, CET can work with its clients to find what works best for them, and can create a truly bespoke solution. Due to all of these qualities of the company, its client base will no doubt further grow across even more parts of the UK.
CET
Services: Home emergency response, claims management, subsidence investigations, drainage services, materials testing, environmental consultancy, geotechnical investigations and contaminated land survey