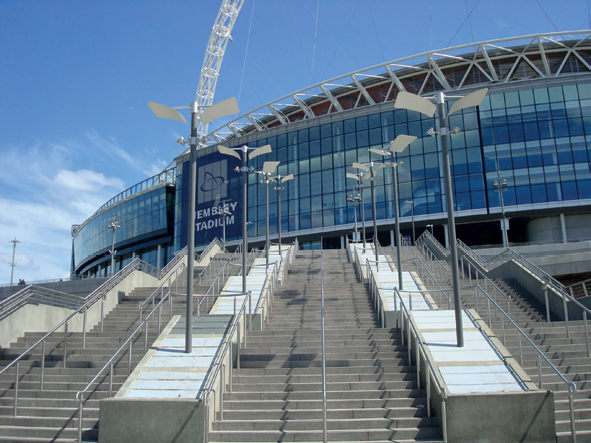 Proving their metal
A renowned specialist in architectural and structural metalwork for more than half a century, CMF is responsible for some of the UK's most identifiable projects on iconic buildings
Wembley Stadium, Heathrow Airport, Battersea Power Station, and even the Royal Opera House – CMF's portfolio includes some of Britain's most iconic structures. A specialist in architectural and structural steelwork for over 50 years, the company can deliver full turnkey projects from initial design and manufacture to installation of complete structural metalwork.
"At CMF, our customers are all Tier 1 main contractors, predominantly working in London," Commercial Director David Gibbs reports. "We provide specialist architectural and general metalwork, as well as structural and feature steelwork, including bridges, lift shafts and glazed structures. Since the 1980s, we have also been a market leader in the offshore sector, designing and manufacturing helidecks, stair towers, ship-to-shore access and related products."
Established in West Drayton in 1969, CMF grew quickly, acquiring metal construction firm NCMP in 1984, before moving into a 55,000 square foot facility in Feltham, West London. Still operating from this site today, CMF can manufacture the finest architectural metalwork and fabricated steelwork up to 30 meters long and ten tonnes in weight.
Supported by an additional assembly factory and yard in Greater London, CMF regularly invests in its equipment and technology to ensure that the business remains at the head of the market. Along with an automated cut and drill line and CNC profiling, the business recently funded the introduction of in-production tracking software and the strengthening of its in-house design office. Critically, CMF's wide-ranging service offering and broad customer base makes for a rare and powerful cross-pollination of best practices from the various sectors in which the company operates.
"Part of what sets us apart from the competition is our diverse range of services and commitment to innovative design – as you can tell from looking at some of our former projects. Most importantly," David adds, "CMF guarantees customers high-value, complex metalwork packages that can be fully designed, manufactured, installed and project managed in-house."
Among CMF's latest major projects is Phase 4 of the 'super-prime' residential development at Chelsea Barracks – a world-class collection of apartments, penthouses and townhouses with very exacting specifications and quality requirements. CMF developed the architect's concept for Phase 4, fusing a suite of differing manufacturing techniques to overcome the engineering challenges, whilst still achieving the demanding aesthetic.
"The majority of our work is designed and engineered by us to meet the required aesthetic and performance criteria, so that gives some freedom and opportunities to develop new systems and products tailored to the individual demands of each project," David says. "Early reviews of developments like the one at Chelsea Barracks allow us to understand where we can add value at each stage of a project, substituting materials and processes right up to installation and handover."
A member of the BCSA and Steel Construction Institute, and accredited in Quality Management, CE Marking to Execution Class 4, and Fusion Welding, CMF operates to the highest standards, promoting a culture of continuous improvement across its teams and projects. The company's unerring quest for quality continues to attract new clients and has enabled the business to build longstanding, decades-old relationships.
"A lot of our work comes from long-time repeat customers with whom we have established a relationship by maintaining successful package delivery time after time," David states. "Equally, our supply chain – although extensive, and reflecting the wide range of products we work with – is largely populated by established suppliers who have proven their worth over many years."
The loyalty CMF shares with its clients and suppliers is reflected in the company's dealings with its own staff. CMF's workforce, David argues, is the firm's biggest asset.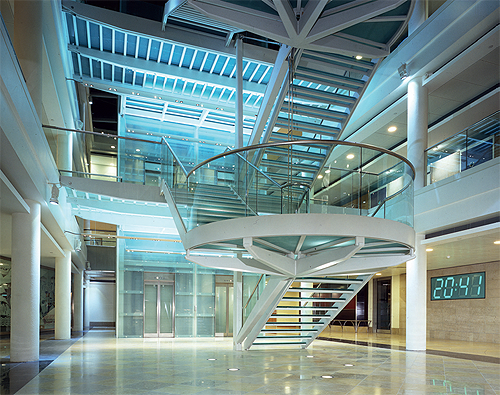 "Our people are fundamental to the ongoing success of the company," David declares. "Project processes and controls are vital, but the diverse and complex nature of our work requires the right people in the right roles. A benefit of working on flagship projects is the satisfaction of knowing we've been an important part of world-class construction."
Though 95 per cent of CMF's work at present is carried out in the Greater London Area, the company is increasingly being approached by potential international clients. With its sights set on more complex and bespoke projects in new locations, CMF is almost certainly destined to enjoy significant expansion and growth throughout the decades ahead.
"In 2021, we have been building on the strong foundation we were able to maintain during the challenges of 2020's Covid-19 pandemic," David remarks. "We are an industry leader with more than 50 years of experience and we want to remain successful for decades to come.
"My main goal going forward is to ensure that we stay at the forefront of our specialisation, influencing and enhancing design for the most iconic buildings in the UK. In order to achieve this ambition, we must recognise that our success can only be maintained through constant investment and improvement, so that's what we will focus upon."
CMF
www.cmf.co.uk
Services: Design, manufacture, and installation of structural metalwork