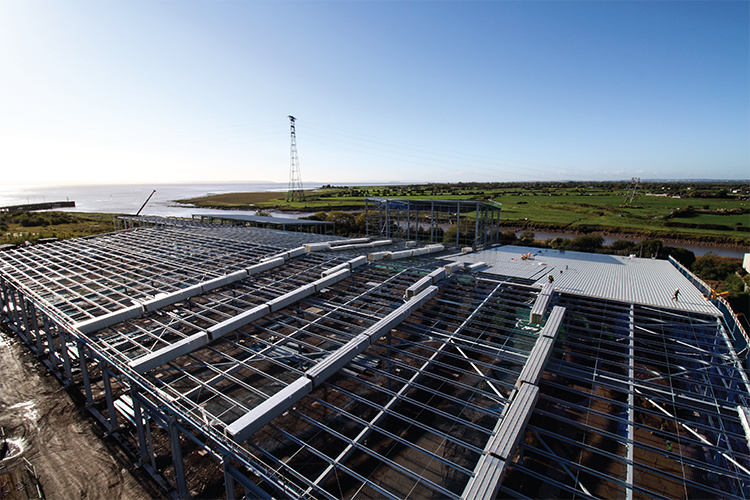 Work you can trust
Cold Clad Ltd – the UK's industry leader in building envelope systems, temperature controlled environments and firewall solutions – prides itself on passionate service
Since being founded by Jon Pitman in 2007, Cold Clad Ltd has grown and developed considerably over the last 16 years. Initially Jon started out Project Managing large scale construction projects but within just 12 months he had expanded the operation to include direct specialist installation services on these projects.
A hallmark of Jon's leadership is his dedication for the business to diversify and evolve to meet the continued demands of its established client base. As a result, Cold Clad now operates four divisions offering design, installation and management services to businesses operating in a wide variety of sectors including Temperature Controlled environments, Fire Rated construction, Data Centre projects and external Roofing & Cladding. These four business segments service work across sectors ranging from food production facilities to high end shopping centres and are supported by an in-house fabrication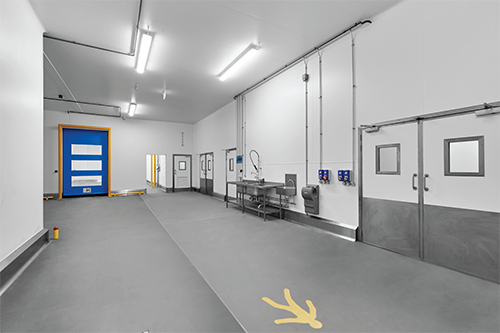 facility, a full technical design department, a professional installation team and an experienced management team.
This latter aspect has been carefully managed over many years and Jon began by giving CCE an overview on two early and one more recent key appointment: "In 2008, Gareth Pitman joined Cold Clad as Contracts Director. Gareth played an instrumental part in building and developing our installations teams on construction projects across the UK. Then in 2011 Colin Baker came on board as Sales Director to grow our client base and expand our supply chain network." This strategic recruitment policy has continued, with the appointment of a new Managing Director Tony Harrold as recently as 2020. "Tony has over 20 years' experience in the construction industry working for market leading manufacturers of composite panel and door solutions and adds another layer of skills to the business. It is our diverse skill set that enables us to grow in multiple sectors," added Jon.
Continuing the topic of people, Jon emphasised that everyone in the business has a voice and acknowledged the essential role each member of the team plays in delivering the required level of customer service. "We understand that our success depends on the success of our clients. We believe that no matter how good our service has been in the past, it is the level of service we provide today that matters most." Clearly this is successful – the majority of Cold Clad's business is generated through repeat custom thanks to its quality of service.
To support its team in the delivery of these exemplary standards, Cold Clad provides a well-supported operating structure, with the reassurance of independent certified approvals where necessary. One such step was achieved in 2012, when the Fire Rated construction division became LPS1500 and LPS1531 approved. These schemes involve a full office audit of processes and record keeping along with detailed site inspections. These are vital qualifications to ensure quality and specification compliant fire rated installations. Alongside these, Cold Clad is also backed by SafeContractor, Constructionline (Silver) and Avetta accreditations, plus it is a member of CEBA, CFF and BFFF.
Combined with certifications, Cold Clad also works hard to provide the right equipment and facilities in preparation for on-site activity. Nowhere is this more important than its in-house fabrication division where it manufactures bespoke metal profiles. The steel and sheet steel fabrication plant in Tewkesbury features high specification machinery to cut, punch and fold all types of profiles to use within its design and build schemes. "Working closely with our supply chain and key manufacturing partners such as Kingspan Controlled Environments, Euroclad Group and Trimo, we can select the best quality insulated and fire rated composite sandwich panels to construct our projects," said Jon. "Many of the construction projects we build require specific materials to meet demanding project specifications.
"Our goal has always been to build a business that people want to work with," he continued. "We see ourselves as an extension of our client's team. Early engagement with clients enables us to design and deliver the most cost-effective solutions and thanks to our diversity we can support clients with multiple construction packages."
While Jon had to exercise due care and attention when discussing projects because of client NDAs, he was able to share that the company recently had been contracted on a large-scale facility in South Wales for a new TVR factory. "We supplied and installed over 40,000m2 of new insulated building envelope walls and roof systems as well as undertaking a complete refurbishment of the existing steel structure and internal fire separation walls."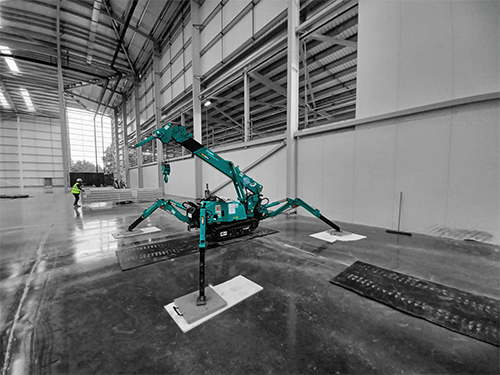 Cold Clad's services were also called upon to assist in the fight against Covid-19. "During the pandemic we undertook critical construction works on Covid test facilities in the UK, as well as supported clients to deliver urgent data infrastructure works in Portugal. Delivering these projects successfully was the result of the early steps the business took as soon as the first lockdown was announced." Working from home was set up, Covid measures were introduced on sites and employees were kept as safe as possible. However, during this challenging time the business was even able undertake a successful divisional re-structure and a significant investment in a new IT system and process to automate financial reporting and project cost control!
It has been the prompt and thorough actions taken during the pandemic that demonstrate the lengths that Cold Clad will go to protect its employees. This caring attitude permeates through all its operations and overall corporate and social responsibility (CSR) programme. As part of its green agenda, Cold Clad has upgraded its manufacturing facilities with energy efficient LED lighting to reduce power consumption, started to change many of its company vehicles to electric and established a regional team and office near London to reduce the travel times from the Tewkesbury Head Office. "We have installed solar panels to our Group Office to help be more sustainable and we are constantly seeking ways of improving our environmental impact as a business," Jon highlighted. "Of course, we take that approach in our construction projects, too, and we are committed to finding the best solutions to construct the most energy efficient buildings and support our clients' goals to achieve Net Zero."
The high quality of the projects delivered by Cold Clad have not gone unnoticed and recognition of its performance came in 2021 when it won the prestigious Cold Storage Contractor of the Year Award at the TCS&D awards. A further indicator of continued and sustained success is that the 2022 business order book is already looking very healthy, with an unprecedented rise in the number of new project enquiries across all of divisions.
"The construction industry as a whole is very buoyant, and we see no signs of it slowing down," said Jon. "Many of our projects have been two to three years in the planning and design stages and as a business we have significant opportunities to grow in all our sectors. 2022 will see more significant investment in our plant and construction machinery fleet and we are fully committed to continually developing ourselves, refining our processes and operational standards to be as efficient as possible.
"As one final word, I really want to extend a big 'well done' to the team at Cold Clad. We have had an incredible journey in recent years, our business continues to grow, improve and diversify and this is all thanks to our fantastic team, which is committed to building our reputation based on 'work you can trust'."
Cold Clad Ltd
https://www.coldclad.com/
Services: Cladding, insulation, fire and installation services