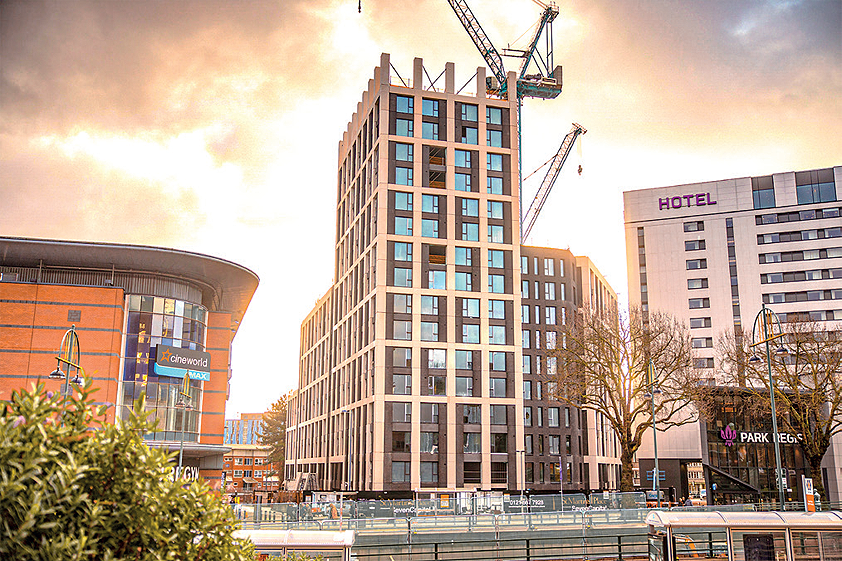 Colmore Tang Construction
Clad with confidence
Following the Grenfell Tower disaster in 2017, it is expected that the Government will enforce legislature to make cladding remediation mandatory by the end of 2021. This is as a result of report findings that around 2,000 residential buildings are still swathed in high-risk combustible cladding, which include many high-rise buildings across the UK such as hotels, student accommodation and residential care homes that have been built using unsafe cladding systems.
This is why Colmore Tang Construction is using its expertise in development and supply chain management to offer complete and insurable cladding remediation and provide comfort and trust for its occupiers, building owners and agents. Having delivered over 3,700 new apartments since its inception in 2013, Colmore Tang is one of the UK's fastest-growing contractors. It specialises in tall, high-density residential buildings, operating across the Midlands, with a wealth of over 450 years of combined experience in constructing new buildings. The Birmingham-based contractor understands the design complexities, supply chain requirements and risk management in delivering cladding remediation with EWS1 compliant properties.
Harnessing expertise
Since 2016 – when Colmore Tang was last featured in the magazine – the company has continued to successfully tally a list of highlights. According to the Chief Operating Officer Steve Underwood, the company is proud that it has maintained its progress on live projects during 2020, despite the challenges presented by the pandemic. "We have additionally built a core business of highly competent and dedicated individuals while providing a class leading solution for multi-finished concrete structures," Steve informs.
Maintaining this pace has meant that that life in the business has been nothing short of a rollercoaster ride. "We have been driven by demands made by our market. We had to cope with a peak in 2019 with a dozen projects on site generating an annual revenue of around £100 million while employing over 100 staff from a standing start. This level of activity would represent a challenge for an established medium sized business, however with the support of our clients and staff, we have succeeded," says Steve.
After the Grenfell disaster, one of the most debated market demands has been the need for safer, robust cladding and Colmore Tang has responded accordingly. In January 2021, its passion for safety led the company to launch an end-to-end cladding remediation service to harness the expertise gained through working closely with its clients, particularly in dealing with the demands of the end user. By drawing on its established supply chain, Colmore Tang provides the full remediation process from initial fire assessment and design, to project management, tax advice and delivery. This means that it is also able to advise owners who would like to access the Government's Building Safety Fund.
Methodical approach
This diversification in its services allows Colmore Tang to pride itself on being a complete solution for building owners, managing agents and surveyors seeking to replace dangerous, non-compliant cladding. "Not only do we draw on our own experience of delivering high-rise residential homes, but furthermore we have developed a comprehensive approach to cladding remediation and passive fire protection that enables a fully audited, designed and delivered service with compliance, cost and quality assurance," Steve further elaborates. According to him, cladding is fairly similar to all construction and if you are able to get the basics right before starting on site, the rest of the project flows fairly smoothly. If not, these basics can amount to some of the challenges and hurdles associated with cladding remediation works in the UK. To guarantee that these obstacles are avoided, Colmore Tang ensures that before each project there is a clarity of requirements between the team and the client, an acknowledgement of the true scope of works, adequacy of program, sources of funds, design and labour resources, material and planning to ensure that the job is completed as efficiently as possible.
Such a methodical and careful approach to each project has clinched an impressive portfolio of outstanding developments completed by Colmore Tang in the last several years. Two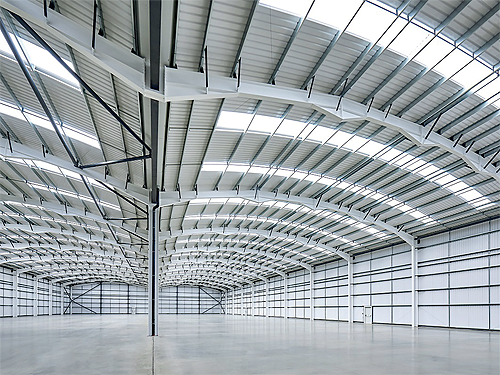 noteworthy constructions that the business is particularly proud of are One Thames Valley and St Martins Place. The Thames Valley development involved the transformation of a high-tech office building into a location of luxury living accommodation. "On this project, the team was faced with the challenge of renovating a building in which the design was far from ideal. However, with meticulous planning and dedicated work ethic, we constructed the Thames Valley skyline's new focal point," explains Steve. With floor-to-ceiling windows centred around an expansive atrium and two residential lounge wings equipped with open-plan seating, the building's atmosphere encourages community by bringing the outside in.
Then, moving out from London and back to Birmingham, the St Martins Place project required a panelised solution for an up-market residential tower with integral parking. Located just minutes from Birmingham's main business district, the premium development features 228 spacious, luxury one, two and three-bedroom apartments, as well as residential amenities which include a private gym, cinema, Wi-Fi, café and 24-hour concierge. Steve also adds here that the site was adjacent to a four-star hotel in which the guests did not suffer from any disruptions or disturbances. In addition to these striking constructions, Colmore Tang has also delivered a 253-bedroom four-star hotel, 180,000 square feet of retail space and 120,000 square feet of distribution warehousing.
On top of its vast range of services, Colmore Tang's concern for the built environment extends into tending to the needs of its community. In February 2021, the company announced that it will be donating refurbished high-end laptops and tablets to pupils at Birmingham's City Academy. Following a recent system upgrade, Colmore Tang identified a number of devices that could be repurposed to support home learning. The contractor worked with a close IT partner to ensure these devices would be fit for home schooling assistance for disadvantaged students who have not had access to IT equipment suitable for remote learning during lockdown. "With construction projects across the city, it's important to us that we support our local communities; City Academy is a fantastic school, less than a mile from our office, I know that this donation will make a major impact on its young learners," Steve notes.
Stand out features
It goes without saying that for some companies, the pandemic has been a detrimental knock to business, but for ColmoreTang, as we have seen, there were many highlights in spite of the international crisis. According to Steve, the company was able to maintain progress on live projects during 2020 and consequently, was able to build a core business of highly competent and dedicated individuals to provide a class leading solution for multi-finished concrete structures. This sort of determination for growth comes down to two stand out features that the company believes in continuously refining. "Firstly, coupled with a degree of buoyancy in the high density residential market, we strive to meet and exceed our clients' demands and secondly, we have an ability to bend our business to meet those in-coming demands," explains Steve.
Now, as it emerges out of the pandemic, the company is determined to focus on providing full façade and cladding remediation for the buildings in the Birmingham and Liverpool Manchester and Leeds corridor. "We also have plans to continue developing opportunities with partner businesses and to repurpose existing buildings for safe residential use," highlights Steve, "Of course, looking towards the next three-to-five years, we wish to remain a niche organisation that can provide a tailored service to our clients and pioneer the façade remediation industry," he continues.
Last year, the UK Government announced that £5 billion would be allocated to the Building Safety Fund to support the remediation of unsafe residential buildings that are 18 metres and higher. This means that pressure is mounting on building owners and managing agents to provide safe and secure living environments on behalf of their leaseholders. On this issue, Steve conclusively comments that nobody should have to live in an unsafe building. "Through conversations we have had with building owners, managing agents and even cladding manufacturers, it's clear that the complexities in cladding remediation are slowing down the ability to get this vital work done," he ends. Colmore Tang Construction is determined and dedicated to fulfil a mission in which all occupiers of the UK's high-rise built environment can live and work confidently.
Colmore Tang Construction
www.colmoretang.com
Services: Construction contracting