Construction Materials Online
A new venture
Construction Materials Online, has in a relatively short period of time, shown the success that can be achieved by presenting their business online rather than taking the traditional route to market
Founded in 2008, Construction Materials Online (CMO) was the concept of the four directors whose combined experience in the roofing sector stretches back over 30 years. Having established strong partnerships through traditional routes to market, both in their own ventures and prior to this working for major national companies, the team established the first solely online-based merchant targeting the construction sector. Its first foray into e-commerce was Roofing Superstore™, the company's leading brand. Since its launch Roofing Superstore™ has grown to provide an unrivalled offering of materials and is now the UK's largest online roofing merchant. Still adapting to the unique mechanics of online trade, CMO has since launched Drainage Superstore™ in 2014 and Insulation Superstore™ in 2015.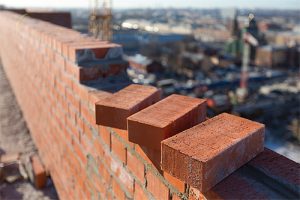 "The initial concept was to give trade and DIY customers the same sort of experience that they got if they went to a specialist traditional merchant, whilst reaching out to them through new channels," begins Rob Kavanagh, MD of CMO. "We were the first to do this in the construction industry and we are quite unique in that most of our competitors still have a traditional base. We have a large customer service team and hold a minimal amount of stock, very different from traditional setups."
With their experience in the traditional merchant industry, the management at CMO immediately saw the advantages of online commerce. "Because of our unique business model we are able to offer a far broader range of products to the customer than a traditional merchant," Rob explains. "We don't have access to any products that other merchants are unable to buy, but without the constraints of imposed stock levels (we only stock items that the manufacturers are unwilling to split, the rest being delivered direct) we are able to offer 100 per cent of any manufacturers product range rather than just five to ten per cent. This offers a far great choice to the consumer depending on their own preference and drivers rather than what is in the warehouse."
Rob also points out that the suppliers, who were previously looking to join the online market but couldn't gain access directly without affecting relationships with its merchant suppliers, have generally welcomed this model. "It's more stable for them, as traditional merchants show no brand loyalty. For them it all comes down to price. The customer led environment of the online platform offers a level playing field for manufacturers," he highlights. "Some manufacturers have really grasped the opportunity that we present and with their partnership our business has grown phenomenally. Some have even adapted their own business to suit our model."
At the top of CMO's priorities lies customer service and Rob is keen to point out that this is key not only to a merchant in the construction industry, but also key for any internet business. "In an e-commerce environment, customers don't always expect to be able to pick up the phone and get solid technical advice but here at CMO they can. Our customer service team all undergo training and can deal with any enquiry. Customers are always impressed by this," he says. "Whilst pricing is important to customers, it is not the most important thing. It is often the hook to get people in, but it's the service that keeps them coming back. Our unique business model allows us to keep our overheads low, thereby retaining a competitive edge whilst still providing a quality service."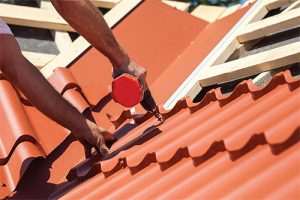 Exemplifying this level of service, at the time of writing Roofing Superstore™ has a rating of 9.3/10 from of over 4000 reviews on the independent Trust Pilot platform. "We were very nervous about using this service at first as we were unsure about how it would be utilised, but it is used in a very positive way," Rob comments. "Nobody is infallible and we do of course get negative comments on there from time to time. We always react to these with the appropriate response, making sure we resolve any issues arising. We want to show people that we care and we believe this will secure our success in the future, more than aggressive pricing strategies."
As Rob explains there are an abundance of opportunities online, to the point where CMO has to carefully prioritise which ones to pursue. New brands such as Drainage Superstore™ and Insulation Superstore™ are born out of new synergies with existing suppliers keen to broaden their online presence with the company. "The challenge is convincing new suppliers of the opportunities presented by e-commerce, and how we manage those opportunities in partnership," explains Rob. "There is an element of trust that goes both ways; they have to trust that we deliver what we promise, and we have to trust that they will deliver the service that we require. As this trust grows, so too does our business and our relationships with those suppliers."
CMO is always looking at new opportunities in the construction sector. "Our vision looking ahead is to continue developing our existing brands as much as possible, as well as building the relationships and gaining the support to launch new brands," concludes Rob. "We have lots of opportunities facing us and lots of ideas to make the most of them."
Exciting times lie ahead for CMO and by being pioneers in the construction market as far as e-commerce is concerned; the company has proven its viability through the success it has achieved. With a particular focus on improving the customer experience and accelerating growth; something that will be helped by the recent acquisition of digital media agency DV8 Media; the company has a positive outlook as it plans to expand its online presence over the coming years. CMO is also currently investing in a major expansion and re-modelling of its offices in order to accommodate its growing customer service team and maintain its high levels of customer satisfaction.
Construction Materials Online Ltd
Services: Online builder's merchant