Founded in 1967 by Joe Whitlam and named after his daughter, Deborah Services (DSL) has grown to become one of the UK's leading providers of access solutions, scaffolding and specialist site services.
Securing its future
With the UK construction industry growing, DSL is establishing a renewed investment programme to serve the expanding markets both on the ground and online
Founded in 1967 by Joe Whitlam and named after his daughter, Deborah Services (DSL) has grown to become one of the UK's leading providers of access solutions, scaffolding and specialist site services. Serving the petro-chemical, power generation, nuclear power, offshore, civil engineering and building sectors, 1650 employees across 50 locations set out to provide innovative solutions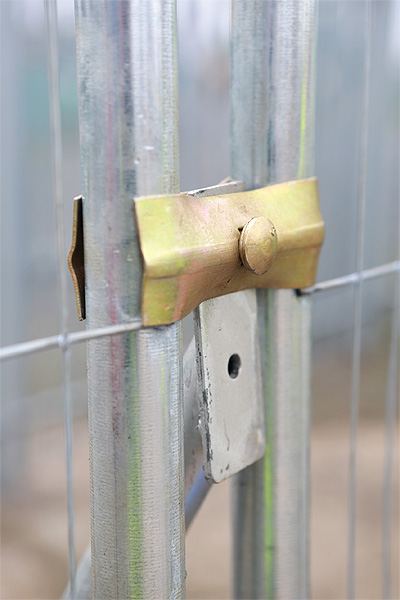 from the same source. The company is split into two pillars: Industrial Services, which provides access solutions, insulation, asbestos removal, protective coatings and passive fire protection, and Hire and Sales, which supplies temporary fencing, groundwork/shoring equipment, scaffolding, light access and temporary roofing.
In 2008, DSL was acquired by Dublin based Siteserv PLC, forming the company's industrial services division. With around 3300 employees and a collective history of over 40 years, the group of companies has been involved in some of the largest and most complex projects across a range of offerings to a number of industries across Ireland, the UK and the Caribbean. With a goal to continue expanding through strategic acquisitions, the Siteserv group supports DSL with a financial stability and scalability that helps it meet its customers' ever-changing needs on a daily basis.
"DSL's Hire and Sales division is now market leader in providing non-mechanical construction equipment supplying its solutions from across 29 branches across the UK and Ireland," explains Roger Hastie, MD of Hire and Sales. "Branch managers and staff within the Hire and Sales division recognise the importance of supporting customers locally. Their product knowledge, coupled with the ability to offer helpful technical advice and responsive service ensures that customers come back time and time again."
DSL's hire and sales division is equipped to supply a range of different clients from national accounts to smaller enterprises and individual consumers. "Hire companies, builders and selfbuilders, painters and decorators, and roofers are just a few of the industries we supply," says Roger. It is in its extensive branch coverage and large employee base from which the main strengths of DSL's Hire and Sales division are born. Roger continues: "Undoubtedly, the collective experience and knowledge of our team solves customer's problems on a daily basis, from simply choosing the right by investing appropriately."
Demonstrating this focused investment programme is the company's response to recent increases in demand across the UK market. "We are seeing significant improvements in market conditions as the building and construction industry picks up," highlights Roger "Momentum should build though the summer months as DIY and home improvements increase." This follows a record year for the company as it turned over £50 million. He adds: "This recent increase in demand has allowed Deborah Services to invest in the opening of four new branches in Maidstone, Cardiff, Nottingham and Birmingham to increase accessibility of equipment.
"We are constantly looking for locations to expand our Hire and Sales branch network. Most recently, we detected demand for supply in Aylesford, Kent and our Birmingham branch is to become our flagship branch, moving to more impressive facilities opening on the 1st June. However, we are not only investing in new locations to make our service more geographically desirable to customers, but also investing in renovating and growing existing branches. The Birmingham expansion, for example, will not only allow an increased range of equipment to be held in store but also allows for additional training facilities and boardrooms on site. These new facilities allow a more polished environment, not only for clients but also for team members."
To accompany this expansion of the branch network, the company has also recognised the need to continue developing its product offering. "To improve the convenience of our service, the range of equipment will become more comprehensive," outlines Roger. "Many product lines are now available to self-builders and DIYers for the first time.
"Additionally, as a new initiative, we recently created an e-commerce site, dsl-direct.co.uk, which gives customers an online service 24 hours a day. DIYers, self-builders and small to medium sized businesses can now order the equipment they need and have it delivered to their door within 48 hours or can click and collect same day from one of our branches. We have become more aware of how important theonline market is when considering suitable platforms to meet the demand of our customers. Tapping into the e-commerce market to supply a new realm of customer required significant investment, which will continue as our e-commerce business expands."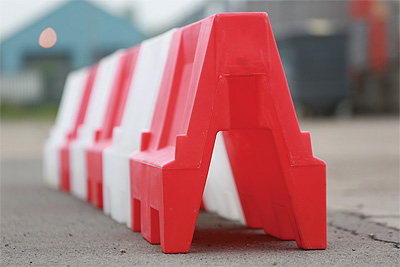 By continuing to work collaboratively with manufacturers DSL looks to extend its online offering from the current 250 product ranges to 2500 by the end of the year. The move is a significant step towards DSL increasing its leading presence within what can be a competitive and challenging market.
One area in which DSL regards itself with great pride is in its attitude towards health and safety. "We pride ourselves on a strong health and safety culture across all disciplines and parts of the company as we pursue a zero harm policy to mitigate workplace accidents and incidents. Noother company will care about health and safety more than we do," expresses Roger. "Our commitment goes well beyond a priority or a policy, safety is a value for us rather than just a priority. Priorities tend to change, values don't. Only zero harm will do and even then we won't rest, as it will be just as difficult maintaining a zero record as achieving it. Employees who are diligent in their health and safety practice are rewarded."
As such, it is not just employees that are rewarded by a strong health and safety practice. The collective efforts of all staff at DSL resulted in the company being awarded the prestigious RoSPA Gold award in 2014 for its strong commitment and competent culture. It was also the winner of the National Access and Scaffolding Confederation's Health and Safety award in 2013.
As part of its initiatives to promote the importance of health and safety within the company, DSL has developed and implemented the 'Me and My Pal' scheme. "This ensures that individuals are not only vigilant about protecting themselves from harm but also look out for their colleagues too," notes Roger. "We have also recently appointed a new SHEQ director, Sal Lack, who is working hard to integrate health and safety policies across all of Deborah Services' divisions. This is allowing all employees to work to the same standards, alleviating any risks to wellbeing."
Aside from health and safety, environmental issues also play a major role in the company's operations. It has a full set of policies and procedures in place, which are externally audited according to the ISO 14001 standards and as with its health and safety focus, fully commits to continuous improvement to ensure that it meets and exceeds the required standards where possible. The programme splits into two separate systems; firstly to ensure that its own operations are conducted in a way that reduces its impact on the environment, and secondly to work with its clients, customers and suppliers to manage and reduce waste by promoting a culture to reduce, reuse and recycle.
The construction and civil engineering industry in the UK is one that is highly susceptible to economic fluctuations, and by extension, companies like DSL are also impacted. However, with the market currently experiencing positive growth, DSL's strength and experience is allowing it to thrive. "It's well known that DSL has the largest depot network in the UK and as a consequence is able to provide a rapid response to any client requests, be it the small builder or one of our national account customers," explains Roger. "Late planning of workloads in the construction industry creates pressures on suppliers like DSL so having the right stock in the right place is often challenging. Never resting on our laurels, we have plans to relocate a number of our existing branches to larger locations and open brand new branches in parts of the UK where we anticipate future economic growth."
Deborah Services Limited
Services: Access solutions, scaffolding and specialist site services