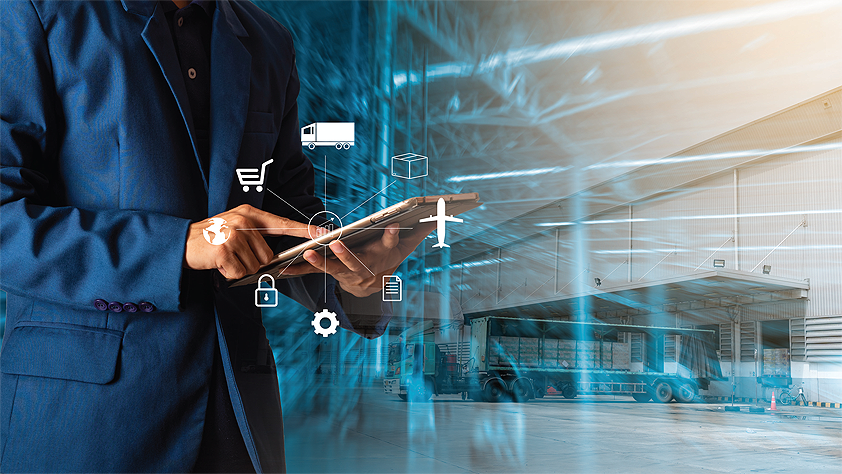 Covid-19 has caused unprecedented challenges to industries worldwide, no less to the construction industry. Imports in the UK account for 24 per cent of construction products and have historically accounted for ten per cent, in cash terms, of construction output. Furthermore, Brexit has caused additional uncertainty in an industry that relies on global connections, who now have to navigate ways to operate with the EU and the UK as separate markets. The construction industry as a whole needs to look at robust solutions to mitigate and manage risk in an evolving world. Until the long-term effects of Covid-19 and Brexit are better understood, businesses need to plan with agility to address a potential imbalance of supply and demand and to minimise supply chain risks.
The global lockdown revealed a huge lack of visibility into supply chains as manufacturing companies halted production, delivery schedules were disrupted, and labour shortages led to a rise in costs, placing pressures on margins and cash flow. Labour issues have contributed to the exploitation of workers and increased Modern Slavery risks. The scale and breadth of modern procurement has made it increasingly difficult for organisations to keep track of working conditions and arrangements across their entire delivery network. This has increased the importance of more resilient supply chain management and sharp insight into who operates within the supply chain.
While Government can take action, both via enforcement, by creating direct liabilities, and by direct public sector action to drive meaningful change, the regulatory system currently does not place sufficiently strong obligations on companies to actively investigate and reduce exploitation within their supply chains.
In order for a supply chain to remain healthy and sustainable in the 'new normal', continuous and transparent communication across the supply chain is imperative to provide a clear understanding of ongoing operating issues. Real-time reviews of inventory and stock requirements enable businesses to effectively audit the current supply chain, while digital monitoring can identify local alternative sources of supply for key materials or equipment should the usual supply chain be disrupted.
The quality and standards of supply chain contractors heavily impact the reputation of organisations, with reputational risk being one of the most important drivers of compliance. Technology can enable organisations to select ethical companies in their supply chain through risk-based assessments of contractors. For example, technology can assess status on the right to work, spot signs of Modern Slavery, and monitor sub-contracting that are less visible in the supply chain. As insurance companies increase the pressure on companies to operate ethically, business owners and investors are looking for ways to maintain clean operations and to be transparent, otherwise the liabilities can be huge.
Sustainability is no longer a buzzword. It's a multi-faceted and essential part of an organisation's business strategy to grow brand equity and trust. The reality for construction firms that are seeking public sector contractors is that they need to demonstrate their social value too. So, firms are now seeking a social value portal to demonstrate their CSR/ESG compliance.
The adoption of software to create Covid-secure sites, heat-mapping tools, and sensors on jackets and helmets to maintain social distancing, has seen huge growth driven by the pandemic.
Organisational behaviour change, coupled with access to digital platforms and products, can potentially drive tangible changes across global workforces. This powerful combination can create the opportunity for companies and contractors to collaborate with each other in a world where sustainable operations are paramount. By adopting new approaches, businesses can modernise their own audit and compliance processes to gain a better understanding of their own exposure to risk.
Clarity around the capabilities and competence to work safely is essential for managing robust performance. By implementing a tailored approach to the health and productivity of a business' 7workforce and stakeholders, productivity will be sustained and improve organically. Meanwhile, ongoing education on compliance and continuous reviews, measured against KPIs, enable a clear understanding for both the business and contractors of progress and results.
Furthermore, data insight into demand, inventory and supply improves visibility, providing a business with a clear picture of the capabilities of contractors. Digitisation means supply chain scenarios can be evaluated, identifying the potential for supply shortages or a reduction in labour resources. This means businesses can respond to, and pre-empt, new challenges and changing circumstances.
The pandemic has underscored the need for businesses to accelerate the adoption of agile ways of working in order to operate in an uncertain environment. Automated monitoring of the supply chain reveals a clearer understanding of the risks that exist within. Without digital capabilities, a business becomes inflexible, inhibiting its ability to respond swiftly and effectively to challenges. Importantly, technology provides businesses with the capability to analyse and predict potential disruption, meaning risk response becomes an integral part of the day-to-day operations of the business.
Dale Jones is Technical Director at Alcumus, a leading provider of software-led solutions in the risk management sector, with more than 40,000 clients using services delivered under its SafeContractor, PSM, Sypol, ISOQAR and Info Exchange brands.
Offering software-based risk management and supply-chain management solutions, UKAS accredited certification services, workplace monitoring services, training and HR consultancy, Alcumus helps to make its customers safer, healthier and stronger.
For more information, please see www.alcumusgroup.com