Driconeq, a world-renowned developer and supplier of drilling pipes and equipment, has roots dating back to 500 years of tradition in the Swedish mining and industrial industries
Built on reputation
Driconeq, a world-renowned developer and supplier of drilling pipes and equipment, has roots dating back to 500 years of tradition in the Swedish mining and industrial industries
The company, which supplies pipes for various drilling projects in construction, geothermal engineering, water wells, mining and other sectors has a strong reputation with clients around the world and has experienced a remarkable period of growth since its foundation.
Driconeq was originally established in 1995 in Sunne, Sweden, initially providing drilling equipment for various Swedish industry sectors based around drilling and construction. Very quickly the business established a strong reputation in the industry, with clients recognising it for its production capacity, dedication to service and firm commitment to its customers.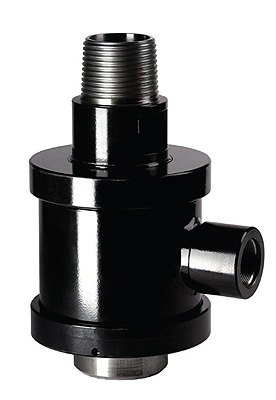 During this period the company continued to expand its service offering in order to enlarge its market footprint, with Driconeq products and services being used by clients worldwide; this was partly a result of the growing interest in developing geothermal energy. In this particular sector the company has been working with leading names such as Atlas Copco and Sandvik, establishing the Driconeq name in all of the world's major mining regions.
Throughout this period of growth the business has built an enviable level of knowledge and experience in the industry that is considered unique in its field, and which translates operationally to Driconeq having the ability to supply a client with the exact drilling equipment needed, wherever and whenever it is needed. This level of service is a key distinguisher of Driconeq, with the company priding itself on working closely with the client, carefully considering each aspect of a project, whether it is geography, timetable, equipment already in use, and finding the optimum solution to maximise production and minimise downtime.
Driconeq offers clients a wide range of drill pipe, which is high-strength steel pipe used during drilling operations with most common lengths being three to ten metres. Drill pipe is a critical part of a drilling operation as its end pieces – with either a male or female thread – are subjected to high loads, with the risk of breakage and loss of the entire drill string. It is in this area that Driconeq's reputation for quality is vital. The company not only has the knowledge to exactly customise drill pipe to match the specific drilling conditions, but its end pieces are also made from high quality, tempered steel that achieves superior durability.
This superior quality was recognised earlier this year during a test by one of the biggest mining companies in the world on its, and comparative, drill pipes and saver subs. During the test, run in Germany, a contractor ran two drill rigs with one equipped with a Driconeq solution and the other equipped with a German competitor's solutions. The results were remarkable, with the Driconeq solution extending the expected lifetime by far and the competitor's product failing much sooner. As Johan Lilja, regional sales manager responsible for Europe at Driconeq explained on the company's website: "Even if one takes the price difference into account, the cost per metre of using Driconeq quality products is much lower and more advantages [sic] for a driller. Our approach is to deliver high quality both in products and service. And we see that our customers appreciate that."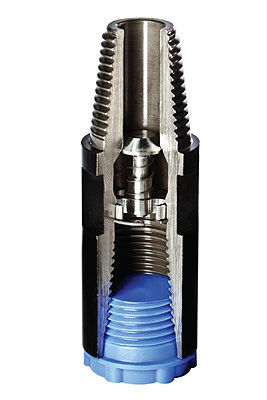 The company has also recently been conducting work in Canada in another project that helps to cement its reputation. Through a local partner in Western Canada Driconeq worked with a drilling contractor to improve its operations through cutting the costs of consumables. The drilling contractor had decided to change drill pipe supplier from a local Canadian firm to Driconeq, resulting in a reduction in costs due to the longevity and durability of Driconeq's drill pipes, meaning that the client needed to buy less annually and noting that "These drill pipes don't wear", when discussing Driconeq's products.
The project in Canada represents just one area of the world where its products are regularly achieving success. The business has worked hard at extending its global presence since it was established and today, as well as its Swedish facility; it has added new companies to its group in order to have a factory presence in South Africa and Australia, and a commercial presence on every continent through a range of customer and technical service employees and distributors.
One such company is Drillstar, a manufacturer of superior RC drilling equipment that was acquired by Driconeq in 2012. Drillstar is renowned for its innovative approach to drilling and provides design facilities with CAD facilities, and expert advice on materials such as plastics, ferrous and non-ferrous materials, lubricants and bearing and structural calculations, and sealing techniques. The business has developed into a key player in the RC drilling field and has fast become an integral part of the Driconeq group.
Considering it was only established in 1995 Driconeq has experienced considerable growth in a short period. The business has combined its vast skill and knowledge of drilling and drilling equipment with a dedication to working co-operatively with clients, which has enabled its reputation to flourish. In October 2014 the company appointed a new Group CEO, David Shellhammer, who has deep market knowledge within mining equipment and consumables. Under his stewardship it is clear that Driconeq will remain successful for many years to come.
Driconeq's distributor in the UK is SKELAIR, which holds stock of Driconeq's product range.
Contact details: www.skelair.com Attn. John Mayo
Driconeq
Services: Developer and supplier of drill pipes and equipment