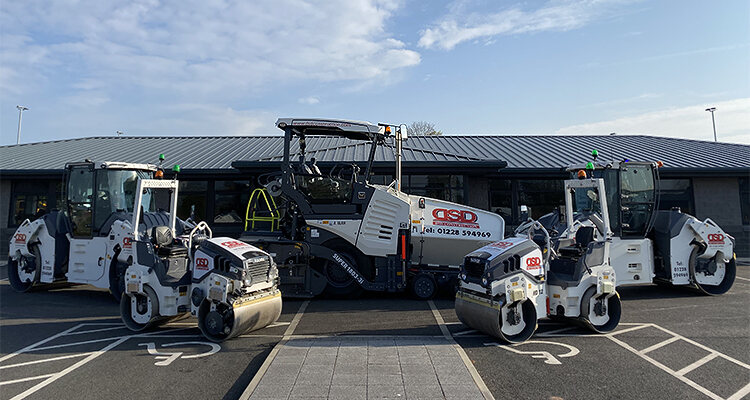 DSD Construction celebrates 30 years in business by strengthening its commitment to social values
DSD Construction (DSD) is a leading nationwide provider of surfacing and civil engineering services working within highways, nuclear, rail, public, and private sectors. Founded in 1993, the business remains family owned as it celebrates its 30th anniversary this year.
With over three decades of construction experience and expertise, DSD has become a trusted name for delivering quality and value. It currently self-delivers works as a principal contractor for governmental and local authorities, as well as supporting many Tier 1 (T1) contractors across the UK.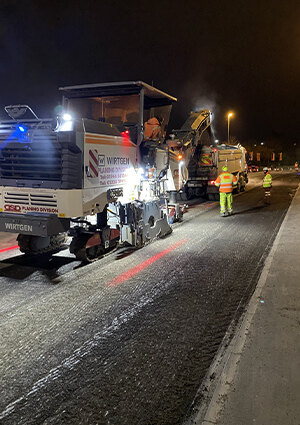 Martin Tweddle, DSD's Operations Director, joins us to discuss the company's mission to complete safe, sustainable, and high-quality projects that uphold its strong reputation within the industry. "It seems like a long time ago, almost 20 years now, since I started my career as a civil engineer," he begins. "After my training, I worked for a local contractor for seven years, which is where I met Shaun, the Managing Director of DSD.
"I went on to do some subcontractor work for Shaun and the two of us hit it off straight away. An opportunity to join DSD came up shortly after, and I jumped at the chance to join a company with great morals and family values. That was 13 years ago, in which time I've been fortunate enough to progress through the business, becoming Operations Director around three years ago.
"The business was founded by Dennis Nugent and his two sons, Shaun and Darren, with their first initials forming the brand name," Martin narrates. "Dennis is unfortunately no longer with us, but both Shaun and Darren are still involved with the business. Although it has been such a journey to reach our 30th year in business this year, it has also been extremely rewarding.
"However, it hasn't always been easy. Shaun has had to make some extremely hard decisions and navigate tough times, but his vision has always been to invest for a better future. When I think back on 30 years as a business and my personal involvement over the last 13 years, what we've achieved as a team is magical. It's not one person; we've truly been in it together, showing that hard work and a good team can lead to unrivalled success."
Continuing to share the company's journey, Martin details: "In the early years, our operation was concentrated on local work, mainly for Carlisle City Council, completing surfacing, reinstatements, and civils. We slowly gained more clientele through the council, working for a lot of local businesses and helping bigger organisations when required.
"Around ten years into our business journey, we decided to change strategy. We started to go for more local authority frameworks, working for some of the bigger T1 contractors, which enabled long-term planning and stability.
"We're currently working on around 15 frameworks across the north of England and southern Scotland, including a contract we won in March 2023 for National Highways, which entails working on the waterways. It's a huge gamechanger for us and something we've been working towards for a long time – it's almost comparable to getting into the Premier League," he laughs.
"Despite our growth, we've always held onto our ethos and maintained a portfolio of similar work. The only difference is that we're much larger now; we have over 170 employees, and our annual turnover has grown to around £35 million."
Having grown tremendously since its foundation, DSD has restructured the business to create four distinct divisions: surfacing and cold milling, rail, nuclear, and general civil engineering. "We're starting to work in some niche markets," Martin explains. "Our surfacing teams, for example, have recently started working in the aviation sector.
"We have numerous repeat clients, which is testament to the quality of our products, service, and delivery. We pride ourselves on our ability to adapt. We're very forward-thinking, always looking at the latest technology, new ideas, and innovative equipment to stay ahead of the market."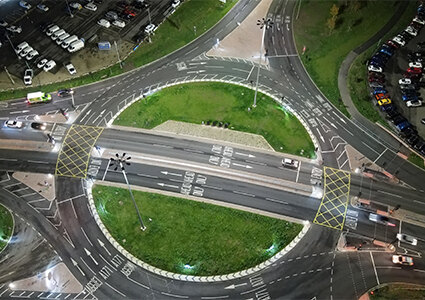 With a focus on market trends, consumer demand, and innovation, it comes as no surprise to hear about DSD's latest investments. "We've recently invested over £5 million in new equipment and a new purpose-built office and workshop, which is now our new headquarters," Martin details. "It's a beautiful building with great facilities for our staff, like breakout areas and common spaces to encourage collaboration.
"We also reinvest in the community, with a full-time employee to look after our social values. We offer career advice and educate young people about the construction industry, for example, through visits to local schools and colleges.
"It's crucial to promote the industry to children from a young age," Martin proposes. "One of the biggest challenges currently facing the industry is skills shortages; there's a limited pool of resources, an ageing workforce, and a generational shift in ways of working.
"With a desperate need for more people, we've heavily focused on recruitment, specifically in terms of apprenticeships and training," he elaborates. "We've recently launched the Dennis Nugent Apprenticeship Scheme on behalf of our founder, which adds to our existing positions for both blue- and white-collar roles."
Another example of DSD's commitment to social responsibility is its dedication to supporting mental health. "We know that mental health is a rising issue in the construction industry, with particularly high suicide rates for male construction workers," Martin explains. "We send several people on courses that help them recognise individuals' feelings or potential signs that they may be struggling with their mental health.
"To celebrate our 30th year in business, we've started a new initiative, the wellbeing machine. We've wrapped one of our paving machines in a beautiful lime green colour, and for every tonne of material, we're donating between 25-to-50 pence to mental health charities. It's a pioneering approach that shows our employees that we prioritise mental health and wellbeing, which we
hope will enhance job satisfaction and increase morale."
From speaking with Martin, his passion and dedication to the company clearly shines through. "Even though it's not my business, I treat it like it is, and it feels amazing to see the progression and growth every time we succeed," he says.
"However, seeing our people develop is perhaps even more rewarding. We invest a lot of time and effort in our employees, so it's great to see them grow as people and advance to new areas of the business. At a personal level, the company has supported me to further develop my skills through the completion of an NVQ Level 7 around five years ago.
"Our ambition has always been to reach £50 million turnover while maintaining the family feel of the business," Martin concludes. "Having said that, our main priority is to concentrate on retaining our reputation for superior quality, which we've strived to create over the last three decades."
www.dsdconstruction.com