Guy Cunningham, head of builders merchants strategy, Dulux Trade, discusses the market in 2013 and predicts some trends for 2014
Developing solutions
Guy Cunningham, head of builders merchants strategy, Dulux Trade, discusses the market in 2013 and predicts some trends for 2014
What trends have there been in the past year in the painting and decorating sector? The past year has seen growth in the Decorative Category, with the paint market volume increasing by 1.7 per cent in 2013 (January to September). We'd attribute this growth to a number of factors, including an uplift in construction and property transactions.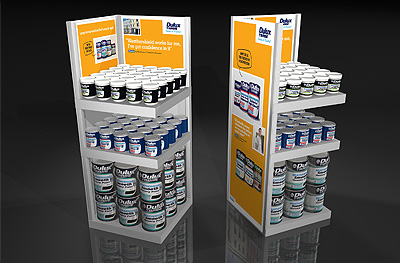 With mortgage approvals growing by 22.8 per cent in August 2013, and house prices rising at their fastest rate since 2006, the decorative coatings market looks set to continue to record strong figures as we emerge from the downturn.
What developments have there been at Dulux Trade regarding paint?
One significant development from Dulux Trade this year has been the launch of our upgraded range of durable coatings, with Diamond Matt being revamped so it is now even tougher. Following a product reformulation, Dulux Trade Diamond Matt offers improved durability and opacity, and also features a flatter finish compared to its predecessor.
In addition, we have unveiled Diamond High Performance Eggshell this year, which is five times tougher than Diamond Eggshell and offers 43 per cent greater scuff resistance, which can extend maintenance cycles by an extra year. We have also improved our Vinyl Matt Light Base, which now offers users a superior level of opacity over the previous formulation, and uses Dry Hiding Technology to increase the paint's opacity as it dries, resulting in an even better and flatter finish than before.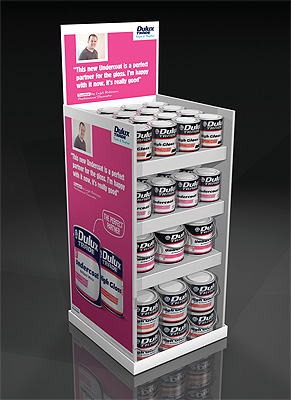 Dulux Trade also continue to offer a wide range of solvent based gloss products which are our whitest ever (compared to previous formulations).The portfolio includes Dulux Trade New Work Gloss, and Dulux Trade High Gloss in White and Pure Brilliant White, which have been shown in tests to be our whitest ever glosses. Our collection also includes enhanced undercoats, which offer a flatter finish than previous versions. Importantly, these products enable professional decorators and painting contractors to achieve a superb quality, high gloss finish.
Which products have been selling best and why?
Due to the good weather in spring and summer this year, Exterior Coatings have performed particularly well, with Exterior Masonry and Woodcare Categories driving the market growth.
For AkzoNobel, both Dulux Trade Weathershield and Cuprinol have seen double-digit growth in 2013, helping drive the total Exterior Paint Category growth.
The Fillers Category has also had a strong year, with Polycell delivering a double-digit increase.
The Dulux Trade 7.5l Special Value Pack has successfully driven Matt Pure Brilliant White Emulsion sales in 2013. This pack has allowed the builders' merchants to compete on price with the more established paint retailers, and therefore further establish themselves as a destination for paint.
Have you noticed a change in habits from builders' merchants over the past 12 months?
Increasingly, builders' merchants are working more closely with their suppliers in order to develop solutions that help to drive sales.
Due to growth in the Decorative Category, Decorative Coatings are being given a stronger presence in branch, with competitively priced packs now more frequently located in main footfall areas, such as the entrance or counter.
Staff training has also been a high priority, with suppliers delivering training modules for employees, both online and in-branch, to promote a better understanding of key product benefits and enabling store staff to provide their customers with more in-depth information and even better service.
What does the future hold for the painting and decorating sector?
The future for the Decorative Category within builders' merchants is positive. For AkzoNobel's Decorative Brands, 2013 has seen good growth in the builders' merchants, with the likes of Dulux Trade, Cuprinol and Polycell all realising double digit growth, despite us still being at an early stage in fully delivering the category growth plans we have in place.
Top Tips for builders' merchants next year
1. Ensure you fully exploit Decorative promotional offers in your customer communications
Leverage your major Decorative Product promotions via prominent branch displays in key footfall areas, such as the entrance or the counter
Request point of sale materials from your suppliers to effectively dress and raise the prominence of your branch Decorative Product displays
Increase your customer spend by showcasing accompanying products next to your main Decorative promotional lines, e.g., rollers and trays next to your paint
5 Utilise your supplier knowledge and labour when implementing range reviews and store refits in order to gain maximum benefit for the category
Ask your suppliers to provide staff training, to enable your staff to offer better service and increase your sales.
For any further information on AkzoNobel brands, visit: www.duluxtrade.co.uk.
For technical advice, call 08444 817 818 or email: duluxtrade.advice@akzonobel.com.