Callum Tasker examines the industry standards set to dominate the future of green building, as well as providing insight on the usage of natural materials on projects
The concept of green building is a familiar one within the construction industry, quickly evolving from a trend to watch, to achieving mainstream status. With ambitious Government deadlines on energy efficiency fast approaching, alongside the introduction of various new sustainability standards, demand is stronger than ever for materials and construction practices to help make green projects a reality. Even the consumer is driving this demand, as they become more educated on the benefits of eco, natural and sustainable building methods.
There are now hundreds of industry regulations, initiatives and rating systems to assist in the construction and demonstration of sustainable green buildings, and with over 600 green product certifications globally, it can be a challenge to determine which are the most credible to achieve true green status.
Setting the standard
Demand has been the major driving force behind green construction, with environmental issues such as energy efficiency and fuel poverty at the top of a global agenda. As a result, the UK Government appears committed to integrating green building specifications and codes into construction practices, in an effort to reduce carbon emissions.
As such, voluntary standards are increasing in uptake, as every level of the build supply chain – from the architect, to the specifier – seeks out innovative ways to differentiate their projects. There is also substantial pressure and responsibility being placed on local authorities to deliver new, high quality sustainable homes, meaning that green building practices, methods and natural materials are now being 'strongly encouraged' during the early stages of planning.
Certification schemes such as BREEAM, Passivhaus and the Home Quality Mark are quickly becoming trusted methods of green measurement. For each standard, a developer must provide credible and verifiable evidence of how a property meets a series of strict criteria, with focus on all elements of a build supply chain, from design and planning, to material procurement and long term energy efficiency. This includes hitting targets which cover a building's performance, such as heating demand, cooling demand, primary energy demand, and air changes per hour.
BREEAM is now regarded as a tried and trusted scheme, with over 250,000 homes certified globally, and also serves as the basis for many newer standards. However, both Passivhaus and the Home Quality Mark are two of the fastest growing green standards in the world. Each encompasses every aspect of a building, from design and location, to ventilation and air tightness, ensuring a home is simultaneously energy efficient, comfortable, affordable and ecological.
Pioneering products
Whilst currently only having voluntary status, standards like these are an attractive option for those looking to achieve the maximum in home efficiency, with the potential to become mandatory requirements for all developments in the future. Pioneering products True green construction projects focus on quality assurance at every stage of a building's life cycle, from planning and specification, to final occupation and even demolition. As a result, the industry has seen a sharp increase in the specification of green, natural and eco-friendly products, with architects transitioning towards sustainable design in a bid to reduce a building's impact on the surrounding environment. The materials industry has reacted accordingly with thousands of innovative solutions flooding the market, alongside a resurgence in traditional building methods.
For instance, timber framing has experienced a revival in recent years, and is accredited as being the most economical and efficient method of construction. As the only renewable commercial building material which is effectively carbon neutral, it is further enhanced by the fact it is easy to install and can be manufactured offsite, with timber build programmes being completed up to 30 per cent faster when compared to traditional methods. It offers greater quality, an easier build, simplified on-site construction and the ability to offer greater choice and flexibility to the customer.
With contractors now under more pressure to achieve the increasingly stringent U-values demanded of them, alongside greater demand from the end user for sustainable materials, specifiers are increasingly turning to natural and recycled insulation as a means for meeting strict green targets. Just some of the natural options available include wool and cellulose, as well as recycled products made from cotton or plastic.
However, sheep's wool remains a go-to option for many green builds. As one of the most efficient natural thermal insulators available, sheep's wool is proven to absorb and neutralise harmful substances, while improving air quality, as well as an occupant's general health. It can also absorb 33 per cent of its weight in moisture without compromising on its insulating ability.
Other green insulation innovations include recycled plastic products. Constructed from 85 per cent recycled plastic bottles and 15 per cent nylon, these are safe to install and free of floating fibres and dust – supporting green construction methods of installation. Products such as sealing tapes have also been improved for green builds, used to seal breather membranes as a means of maximising ventilation systems and reducing energy loss.
Going green inside & out
Roofing is also an area which has benefited substantially from green building, with a broad range of materials now available which do not compromise on the quality or design of a project. These include unbreakable synthetic slates, which leave no waste during installation, lightweight polymer tiles, made from reclaimed products which were otherwise destined for the landfill, and green, living roofs, with plants pre-grown in the UK – all have excellent green credentials and are becoming popular choices for both commercial and domestic projects.
Even drainage is getting a makeover to tackle crucial issues surrounding planning and building in varied climates, helping to improve resilience to flooding, droughts, rising sea levels and extreme weather by mimicking natural water management processes. Sustainable urban drainage systems (SuDS) are also now frequently specified during planning for large scale developments, with materials including galvanised steel, iron and copper often being preferred to standard plastics.
Green construction is now a mainstream building practice, and with the range of innovative, high quality, natural and sustainable materials only looking set to increase in the future, green builds could set the standards for all new developments and projects. Engineers, contractors, architects and even homeowners can be expected to collaborate more closely than ever, as they seek to satisfy and meet regulations associated with green standards, make time savings and achieve long term benefits, including significantly reduced energy costs, improved health and a comfortable environment.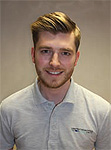 Callum Tasker is Operations Director for e-tailer, Construction Materials Online, which includes Roofing Superstore, Insulation Superstore and Drainage Superstore.
Construction Materials Online is a leading online supplier of construction materials in the UK. The company challenges traditional channels in the distribution of building materials, providing the convenience of online retail with comprehensive product knowledge.
For more information, please see www.constructionmaterialsonline.co.uk