With over 40 years experience, the Elliott Group is the UK's leading provider of relocatable accommodation systems and associated services for hire and sale
Two become one
With over 40 years experience, the Elliott Group is the UK's leading provider of relocatable accommodation systems and associated services for hire and sale
Formed in 1963, the Elliott Group is organised into five functional operating divisions, each trading in its own specialised sector of the temporary accommodation market. Although autonomous, each division trades with and co-operates closely with the other parts of the group.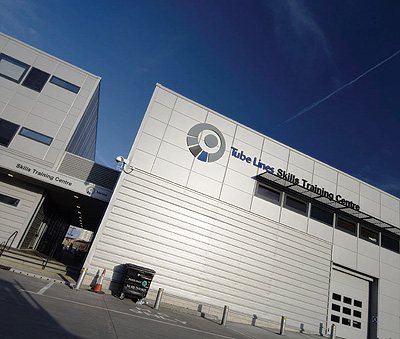 Until 1996, Elliott operated internally as a number of independent companies each offering its own products and services, as well as providing their own support services such as selling, marketing, administration, accounting and IT. In 1996, the companies were amalgamated and the current functional operating divisions were formed. Each division was set up to focus on a particular functional activity to maximise the benefits from its skills and knowledge. The success of this change has seen turnover increase from £50 million to £150 million and set to grow further. The five divisions are: Elliott Hire, Elliott Modular, Elliott Loohire (incorporating Elliott Fencehire) Elliott Fastrack and Elliott Gamble Kitchen Rentals.
Headquartered in Peterborough, Elliott Hire operates a network of hire centres throughout the UK. This division operates a hire fleet of self contained executive and anti-vandal cabins and secure steel containers. Included is a growing fleet of self powered Evolution welfare buildings that are powered by an LPG generator, and which provide both static and mobile buildings for users with no mains services, and purpose built 'sleeper' buildings with all the necessary amenities for workers staying away from home.
Elliott Modular has its main sales office in Cannock and rents and sells modular buildings ranging from a single stand-alone module to a modular complex of over 500 units. With factories in Hull and Mendip, this division produces a range of steel and timber modular buildings up to four storeys high. The target markets for this business are education, healthcare, airports, construction and general commerce.
Elliott Loohire (incorporating Elliott Fencehire) is headquartered in Sheffield and with a network of 12 depots throughout England and Wales it is the UK's largest supplier of single serviced toilets.
Located in Cleckheaton, Elliott Fastrack specialises in the design and construction of fast track construction buildings primarily for the health and education sectors.
Elliott Gamble Kitchen Rentals is a relatively new addition to the group and specialises in the hire of kitchen cabins and kitchen equipment for temporary facilities and events.
The Elliott Group was originally formed to meet the growing demand for temporary classroom accommodation, as the education infrastructure struggled to cope with increasing levels of pupil numbers. The company has, over the years, expanded both organically and by acquisition to continue to provide its customers with the quality products and services they demand, but now at a level where Elliott provides the most extensive range of temporary accommodation in the UK.
On the 1st April 2007, the Elliott Group merged with Wraith Accommodation. Headquartered in Torksey in Lincolnshire, Wraith provided an extensive range of portable accommodation including a jackleg portable building range, steel anti-vandal accommodation units and stores, steel fire rated units and a modular building range.
The Elliott and Wraith businesses were both market leaders in the UK for relocatable accommodation with similar business philosophies and comparable organisations. By combining the strengths of both companies, the merged business now provide an unparalleled level of service and support to all UK customers using relocatable accommodation.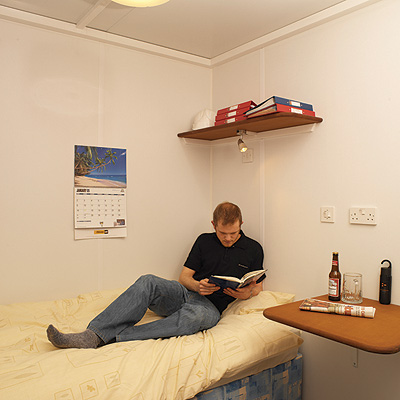 Paul O'Kelly, managing director for the Elliott Group explains: "We are dedicated to growing and improving the Elliott business. Elliott is currently a market leader but we want to continue to improve on this position. Wraith's position in the market and what the previous owners were trying to do with the business (such as the products it rented, its approach to key accounting and its customers base) was very similar to ours. Wraith was a very good fit with the Elliott Group.
"The group now has an expanded rental fleet including 40,000 cabins and containers, 5000 building modules, 14,000 single served toilets and 55,000 temporary safety fencing panels. We have also added the Gamble Kitchens Rental business to the group, which enables us to now provide our customers temporary kitchens and catering equipment.
"Gamble Kitchens is a completely new business for us and as it is slightly different to what we are used to, we have had to pay more attention to it. This division provides us with many new opportunities in the market and has widened our product offering to our clients even further. Elliott has become even more of a one-stop shop in the relocatable buildings market.
"Gamble Kitchen Rental, now named Elliott Gamble Kitchen Rental, is the UK's foremost supplier of temporary kitchens and catering equipment for hire to professional caterers across all industries. Established in 1991, the business has acquired an enviable reputation for superb quality and service, highlighted by its presence at all major sporting events and shows throughout the UK, and more recently in Europe. It's unsurpassed expertise in planning, installation and servicing means it's customers can be assured of the right facilities for anything from large-scale refurbishment projects or emergency kitchen cover to special event catering of any size."
Paul continues: "As a result of the merger, we have a larger network of 46 area offices and depots, which enables us to be closer to our customers. We now also have the largest fleet of temporary accommodation units in the UK with the widest product range available. We can provide our customers with any kind of temporary accommodation or relocatable facility they need: from a single chemical loo to a complete loo block; a metal storage container to an executive store; an anti vandal cabin to an executive cabin; a single kitchen to a multiple kitchen facility; and a range of modular buildings of any size or configuration."
Elliot and Wraith have merged into a single entity which trades as the Elliott Group in the UK. The business is a subsidiary the Algeco Group which is the largest relocatable facility supplier in Europe. "The Algeco Group's fleet consists of over 175,000 units supplied from 89 locations across 16 countries. Wraith will now be part of a large and internationally diverse group dedicated to portable accommodation with sites across mainland Europe," adds Paul.
As well as always looking for opportunities to acquire further businesses that will enhance the company's performance, Elliott remains committed to expanding by organic growth. Since 2000 the business has invested over £60 million in new units for its hire and rental fleets and £12 million in expanding its hire locations, modernising its plant and machinery and ensuring its IT equipment and infrastructure supports the growing business.
Prior to the merger of the two companies, Wraith Accommodation was also committed to significantly investing in its product range. Paul elaborates: "The Wraith fleet is very young as a result of the time and money the company has invested in it over the past few years. We have inherited a very modern and high quality fleet. Wraith had also invested significantly in some very good spray booths for keeping equipment sprayed, up-to-date and in very good condition – these are great additions to the Elliott Group.
"The main challenge we faced whilst integrating the two businesses was the bringing together of the two workforce cultures and the different day-to-day working practices. Wraith's business was very similar to ours so this was a relatively hassle-free process. There was always going to be issues with the merging of systems and data so we spent a lot of time making sure all the information was correct and up-to-date. This ensured that we didn't make any mistakes in terms of deliveries or orders. For our customers this has been a seamless process – we have achieved this through a significant amount of hard work by our employees.
"Overall the businesses have merged together very well. We can now easily deal with a single order for over 100 units within a very short lead-time. Furthermore, the construction industry is very buoyant at the moment and we can see a very positive future ahead. In the next few years we have plans to expand and grow the business even further and all I will say right now is – watch this space."
Today, the Elliott Group is the UK's leading provider of relocatable facilities for hire or sale to a wide range of customers including the construction, education, health, telecommunications and general industry market sectors. Anyone who has a temporary accommodation problem can be assured that the Elliott Group can come to their aid.
The organisation is constantly supplying its products and services for uses all over the UK. A good example of a recent customer of the company is Tube Lines. Rail business, Tube Lines required a new skills training centre so it turned to Elliott for help. The purpose-built facility Elliott supplied is housed in two three-storey buildings and combines classroom and hands-on engineering training under one roof, including 14 spacious training rooms and has been fitted with the latest audiovisual equipment for interactive training. As well as providing all training needs for Tube Lines, the centre provides signalling skills and engineering training programmes, against a back-drop of national skills shortage in signalling.
Paul concludes: "We have a very experienced, dedicated and committed workforce, which has helped us, over time, build up an outstanding reputation within the industry. In addition to this, we have a high quality and extensive product range, which we are continually investing in. Overall, we can provide an unrivalled service, which is more consistent than anybody else in the industry – and that is what our customers want."