Part of Skanska Norway AS, Entreprenorservice is one of Norway's leading specialist construction firms
Super service
Part of Skanska Norway AS, Entreprenorservice is one of Norway's leading specialist construction firms
Entreprenorservice was formed in 1962 as a joint venture between F. Selmer AS and Skanska Cementgjuteriet AB (now Skanska Norway AS). An employer of 140 highly skilled personnel, Entreprenorservice, which specialises in various business fields related to the construction industry, including boring and drilling, is today a wholly owned subsidiary of Skanska Norway AS, and has become one of Norway's largest specialist construction companies as a result.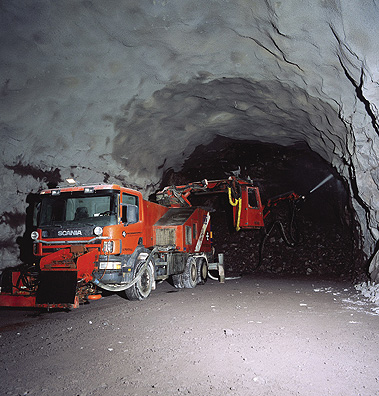 "We have a long tradition of offering specialist services to the construction industry, not just in Norway, but around Europe," says Steinar Myhre, managing director. "Although we are a subsidiary of Skanska we are not restricted in any way and are free to service whomever we wish – even Skanska competitors – offering each customer the same exclusive service and high standards."
He continues: "Being a subsidiary of Skanska is great for us; it is hugely beneficial. It is a vast resource that we are able to tap into as we please. Financially, for instance, we have a lot of might with Skanska behind us. This sort of backing means we have access to markets outside Norway as we have the capital necessary to work overseas. Being part of the larger network of Skanska companies also means we can tap into their extensive expertise and share best practise with other group members."
Trusted and respected, Entreprenorservice is the name the customer can count on to provide the best performance, expert care and advice, whenever and wherever it is a needed. The market leading subcontractor for the Norwegian construction industry, Entreprenorservice typically performs the following duties:
Concrete rehabilitation: specifically tunnels and bridges
Drilling: pneumatic drilling for pipeline insertions, typically for power stations.
Piling: creating foundations for buildings.
Demolition
Advanced boring
Offering the above services, Entreprenorservice has delivered superb results on numerous construction projects around Scandinavia, giving it an unparalleled reputation for reliability. In fact, the company is renowned for its expertise, worldwide, and has become the name customers can trust.
Over the years, Entreprenorservice, which now has a turnover of 50 million euros, has built up a solid all-round competence as a direct result of a steady stream of constant innovation, born from a focus on research and development. The company strives to meet the needs of the market and is proud to have served its customers so well over the past 45 years.
Steinar continues: "We would like to think that we lead the market in Norway and not many people would argue with that statement. There are some competitors that offer services similar to ours, but nobody has a portfolio as extensive as Entreprenorservice. What's more, the financial strength we have really makes us stand out from the crowd.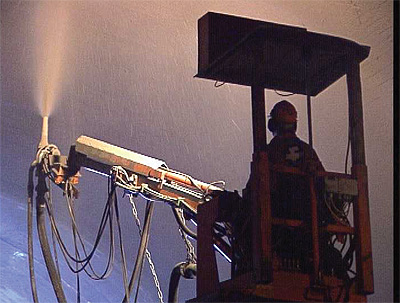 "Business is booming at the moment, so we couldn't be much happier, but, we are witnessing a number of new competitors entering the market from Germany, as the construction industry there continues to decline. Of course, this is great for clients, but it increases our competition.
"There is also a skills shortage in the Norwegian construction sector, which is a concern, as well as a challenge. We have a good core of people here – we always have – but we are finding it difficult to recruit new staff. However, this is an industry-wide issue that we are working hard to tackle."
He adds: "One of the ways we are addressing this shortage is through our connection with Skanska. Through them, we are able to source skills from other members of the Skanska network and bring them into Norway to help us meet increasing demand and address the skills shortage. The people exchange programme we have is a fantastic way of addressing the shortage and we will soon bring in a number of people from Skanska Poland, whom have similar competency to us. When you talk about the benefits of being a subsidiary of Skanska, this has to be one of the biggest ones."
Ultimately, this increased competition could jeopardise the company's market leading position, but it seems unlikely as the industry is in a boom period and there is plenty of work to go around. Indeed, Steinar himself has found that one of the major challenges the company faces at present is holding back and not taking on more work than it is capable of completing.
"We are enjoying tremendous success at present," he concludes. "The nature of our business means it is often very difficult to forecast the future, but we are a solid company with competence in many different parts of the construction industry. We have the skill and experience necessary to succeed and, equally as important, we have the advantage of being backed by Skanska, which is one of the world's largest construction firms. Going forward, we must continue to retain our skilled workers, whom we have employed for many years now, and we must also look to bring fresh blood into the industry to cope with the demands of the future."