Eurogold Groundworks and Civil Engineering Contractors Ltd
Eurogold Groundworks and Civil Engineering Contractors Ltd provides a range of services, throughout the construction industry
Quality breeds success
Eurogold Groundworks and Civil Engineering Contractors Ltd provides a range of services, throughout the construction industry
Eurogold has firmly established itself as a leader in the provision of excellent services in groundworks and civil engineering – and it has come out of the recession stronger than ever and looks likely to continue this trend. It has also built a company that retains strong and talented staff, which underpins the values at the company. Due to Eurogold's positive record there continues to be a large demand for its services, which has meant it looks almost certain to eclipse previous year's turnover. In every area that it operates there is a rigorously high standard that runs through the company, from top to bottom, and this is central in its quest for perfection.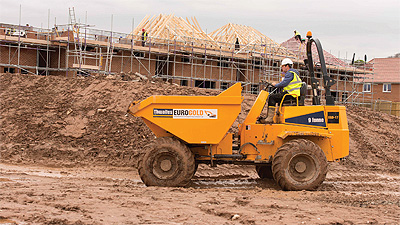 There are countless projects that Eurogold has successfully worked on, all of which demonstrate the company's abilities, and managing director Damien Brickland presented a few current ones: "We are carrying out a major development for Redrow Homes at Ledsham on the Wirral Peninsula, Phase 1 of 2000 homes. Also a strategically difficult project for Barrett Developments, at Garstang, in what is an existing flood plain, worth £5.6m in ten months.
"We are privileged to carry out roads, sewers and foundations including external works, for a whole host of major builders in the North West. To name but a few: Redrow Homes, Bellway Homes, MCI Developments, Taylor Wimpey, Barrett Developments, Eccleston Homes, McCarthy & Stone, Hollins Homes, Wain Homes."
Eurogold has gone from strength-to-strength, and the remarkable increase in its turnover year-on-year from £14.5 million in 2014 to £25 million in 2015 has a number of reasons behind it, some of which were presented by Damien: "We have an excellent team of staff from Finance Director to Chief Buyer, Plant Manager, Health & Safety Department, Commercial team, Operations Manager, Contracts Managers, Engineers and what I believe is a group of foremen gangers and labour force that is generally second to none. These people epitomize the Eurogold Way, we simply ask people to do it the Eurogold Way or do not do it at all. This applies to all disciplines of our operations."
One of the most important focuses of Eurogold and of Damien himself is implementing the framework that will bring through a new generation of groundworkers and civil engineers. This is something that is sorely needed as there is a lack of young people joining these ranks, and Damien discussed this ambition: "There was a lack of new talent coming through, as often young people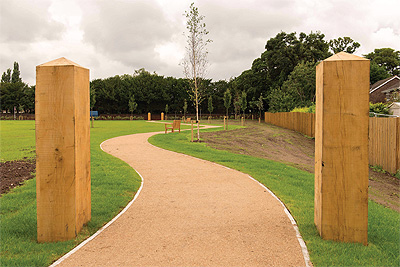 don't want to come into the industry – that is why I have got this vision of an academy rather than a college, so that people can be on a site and actively participate in what they are learning. It will also allow for them to really see the whole process, rather than it being a theoretical thing that they are not able to picture. In order to achieve this we have invested and embarked on the Eurogold training services and will do all inhouse training for our company."
For the coming years the company plans to consolidate and focus on reaching and maintaining itself at £50 million turnover a year. However, if past successes of Eurogold are anything to go by then it will once again exceed this target and aim to consolidate itself and maintain at an even greater turnover, this was something Damien confirmed: "Our vision is to consolidate the company now and reach an optimum level of £50 million turnover, though we said that two years ago in regards to reaching £25 million – and surpassed that. We also want to really develop the Eurogold training services into a million pound business in its own right, and we plan to have the academy going in the next 12 months, and that is my personal goal."
It is no wonder that Eurogold is working with such large developers on increasingly impressive projects, and has an order book that is healthily booked up until 2017, and predicts growth of nine per cent year on year. Eurogold will no doubt continue to expand this portfolio of success, and increase its turnover, while also training the next generation in the industry to the high standards the company sets.
Eurogold Groundworks and Civil Engineering Contractors Ltd
Services: General groundworks and civil engineering, bulk excavation, roads and sewers, foundations, concrete structures, domestic drainage, external hard and soft landscaping, interceptor tanks, works in highways, adoptable connection to public sewers, and substructure brickwork