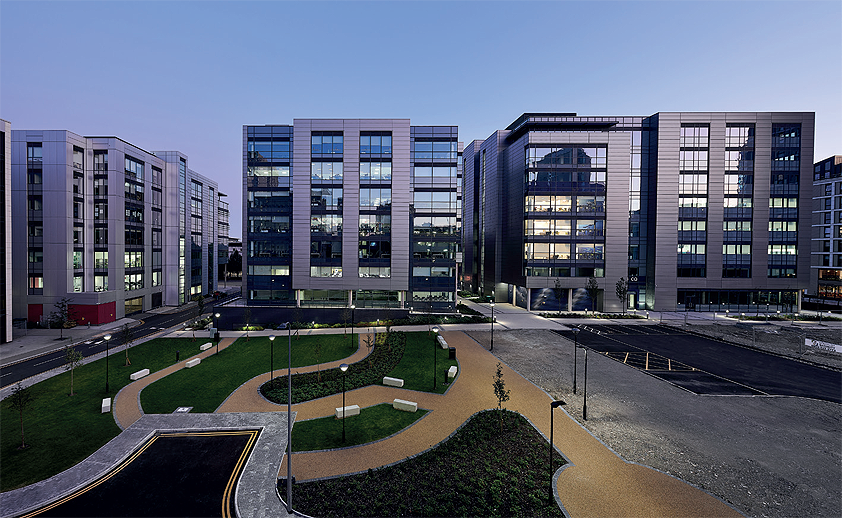 It's electric!
A long established professional company with a highly-respected track record, Evans Electrical Ltd (EEL) is capable of delivering the electrical services demanded by its ever-growing list of clients
Now into its 26th year of trading, Evans Electrical Ltd (EEL) is today the leading electrical engineering firm for South Wales and Southern England. The company's beginnings, however, were humble, with it starting life with one bright yellow van and using a domestic garage as its stores. One of the business' first employees (its third to be exact) was Director and Partner, Nik Mason,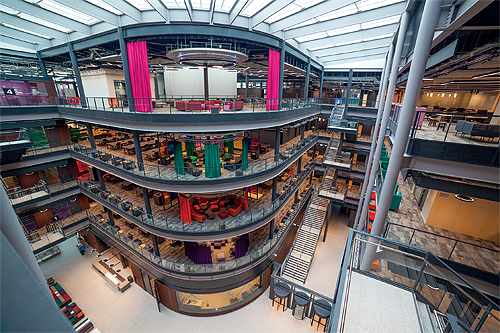 who met fellow Director Mike Evans – owner of the aforementioned garage – around the same time that he was going back to college to obtain his 16th Edition wiring regulation qualifications.
"We were predominantly house bashers at the time, but a chance meeting with Graham Carr of Willmott Dixon Construction, on a caravan park where we were undertaking a boiler house installation, allowed us the opportunity to price work for them. Ever since, there hasn't been a year where we have not worked for Willmott Dixon," Nik begins. "Another notable event in our history came about when local private developer, Right Acres Properties (RAP), was looking for an electrical contractor. Its owner, Mike McCarthy, has a brother – Dennis – who played rugby with Mike Evans at the time and helped to recommend EEL, and again I cannot remember a year since when we have not worked for RAP as its exclusive electrical contractor. It is a similar role that we take with long-standing customers, including local developer JR Smart and others."
Company ambassadors
Today employing a dedicated team of approximately 80 people, EEL's in house engineers are able to design almost any type of installation, which is then covered by its £10m professional indemnity insurance. While the scope of it work is not – by Nik's own admission – huge, where the company excels is in its steadfast belief in completing every task it handles in the right manner. This ethos has led to EEL successfully designing projects that range from new build primary schools, to large commercial office blocks and sports stadiums.
"We have been a part of delivering numerous new build schools and colleges, as well as all of the complementing services for these projects such as data, fire and security, lighting protection and so forth," Nik says. "New build office developments are also at the heart of our business, and in most cases, we supply the fit out contracts for these projects. In 2010, we decided to move into the field of solar power installations, and that led to EEL installing one of the largest projects of its kind, the roof top installation of 256kwh's worth of panels at the new Cardiff and the Vale College."
Reflecting on the success of the business, Nik is in no doubt that it comes down to a combination of both the close relationships that it forms with its clients, and the work of its employees. "Our people – many of whom have been with us for a number of years – are everything to our business," he states. "After all, they are the ambassadors for the company, and collectively they possess the right attitude to get the job done, and work with the mentality that every problem has a solution, you just have to find it. We want every one of them to feel valued and that what they do matters. Personally, I make a point of going to our projects at least once a month, speaking to everyone I meet and making sure that they realise how important they are to the business, and how they will never be treated as a commodity to be used and thrown away! We have also found that training helps people to feel valued and empowered to improve themselves. This includes access to college courses to keep up to date with regulations, HV switching and installation training, tools to get to grips with BIM, and employing a steady stream of apprentices.
"As a business, we also take pride in promoting an open book ethos. We have nothing to hide, and make no secret of the fact that we are in business to deliver our clients their projects and to make money. Once we show said clients our installation times, our project quotations for all the systems to be installed, and agree an overhead profit (OHP) markup, there seems to be a freedom that emerges that does not exist when a client is tied up in complicated contracts. We have found this to be hugely beneficial to EEL as well."
Significant contracts
Turning the topic of discussion back to some of the projects that EEL has completed in recent times, examples that stand out to Nik include the company being the primary electrical contractor on the whole of the Cardiff Central Square development, being chosen to deliver – as Principal Contractor – a £3.5 million diesel rotary uninterruptible power supply (D.R.U.P.S.) project to Cardiff's Principality Stadium, and working closely with the JR Smart family to deliver the Capital Quarter development.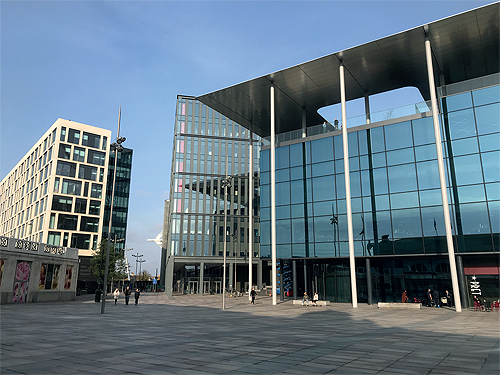 "It is impossible not to walk through central Cardiff and not feel pride in being trusted to deliver all the new build projects in Central Square and the Capital Quarter," Nik enthuses. "The most iconic of these is arguably the new BBC headquarters, where we delivered the base build and the fitout. This building is our most complex to date, and is one that has so much resilience that it can operate for four days and nights fully loaded without incoming power from the network operator. We undertook the whole installation, starting with a substantial HV distribution network and the first D.R.U.P.S installation in Wales.
"On the back of the D.R.U.P.S installation at the BBC, we were subsequently interviewed by the Principality Stadium on the feasibility of installing D.R.U.P.S. units to carry the full stadium load in a disused space under ramp three. At the interview, I went open book, showing the Stadium the D.R.U.P.S quotes, HV work quotes, explained how once the project was fully priced I would show them everything in our price build up, including our OHP mark-up. The stadium asked how we felt about being Principal Contractor, managing the full build, design, planning applications, flood surveys, habitat and noise surveys, plus all the construction required to the area the D.R.U.P.S was to be installed in. I explained we have only been Principal Contractor once for a local authority, but yes, we were up for the challenge.
Industry foresight
"As it turned out, after picking our team of architects, planners, M&E consultants, builders and D.R.U.P.S. supplier, it turned out to be a relatively smooth operation. It was not without its challenges, but the team really pulled through, making it a very rewarding project. The result is a very happy client, and being awarded a five-year maintenance contract of the whole electrical system at the stadium. We are very grateful to Mr. Darren Crossman and Mr. Mark Williams of the Welsh rugby union for having faith in us."
The growth of the business is evident for all to see, and Nik explains how it was the recognition – some time ago – that three particular things would ultimately become the norm in EEL's sector, and the decision to steer the company to promote its ability to deliver these in addition to its everyday electrical installations, that have helped contribute towards this. "The first factor that we identified was the fact that the government had a huge stock of aging buildings, particularly in the education sector," he says. "It seemed to me that the cost of maintaining these buildings must, over time, outweigh the cost of building new facilities. Therefore, we let our clients know we could deliver a high standard, high spec education facility, and after delivering our first couple of small schools, our clients trusted us to deliver bigger projects.
"Two of our biggest to date have been the Newport University waterfront development, a partially difficult project as all the M&E services are in the floor, not in the ceiling void as they traditionally are, and the new Cardiff and the Vale College facility in Cardiff city centre. The latter is a very large, very modern building, while both cater to thousands of students every day, and both represent multi-million pound electrical packages."
The second epiphany for Nik and EEL came in 2010 when, after listening to a radio programme discussing how solar power was coming of age, he decided that he wanted to find out how to install a system and how they worked. "I listened as the government stated that it would pay you to produce solar power from your own buildings, and that sounded great to me, and I knew our clients would find it attractive," he details. "From there, I sent electricians on training courses, became MCS accredited myself, and now I don't know of a new contract where we don't install solar power.
"Lastly with the explosion of data facilities and more emphasis on life safety systems in buildings, I thought every building would come to have a backup generator. It seemed obvious that, for a relatively small addition to the electrical installation, you could protect life and information in this way, so again said to our clients we could install these for them. Ten years ago, we were not regularly installing these systems, but now they are found on every project."
Growth areas
Despite the considerable challenges that have been posed by Covid-19 in 2020, a number of EEL's developer clients are still forging ahead with projects that it has given cost and design advice on. "One of these is Central Quay, on the site of the old Brains Brewery in central Cardiff, where we have isolated the whole site, demolition is nearing completion, and cost and design advice has been given," Nik continues. "This development by Right Acers Properties of over 2.5 million square feet will see 23 buildings of mixed use being built, creating a wholly new, vibrant and modern business, residential and commercial sector for Cardiff."
Moving forward, sectors that Nik sees as being key areas for future growth include health and wellbeing, education, and infrastructure and power generation from renewable sources. "My priority is to keep as many people working for us now, and working for us in the future, if not more. I also want to keep up with training, as a skilled work force is an effective one. Above all, however, I continue to feel most passionate about the health and well-being of the people I work with," he concludes.
Evans Electrical Ltd
www.evanselectricalltd.co.uk
Services: Electrical engineering