The recent acquisition of Expamet Building Products by the Exmet Group has secured the company's future as Europe's leading supplier of metal and mesh products to the building industry.
A bright future
Exmet's acquisition of Expamet accentuates the strength of the group
The recent acquisition of Expamet Building Products by the Exmet Group has secured the company's future as Europe's leading supplier of metal and mesh products to the building industry. Founded in 1889, Expamet is well established and respected in the UK marketplace as well as having a strong position in Continental Europe and the Middle East.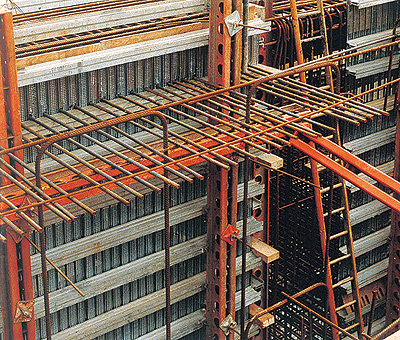 Its reputation for innovative, market leading products, combined with excellent customer service, and over 100 years of experience has cemented its position in the industry. "We began tracking Expamet, and its sister company Metpost, in 2006," explains Exmet MD Nigel Dickinson. "The Group already encapsulates a plethora of products and equipment so both companies fit our portfolio perfectly."
THE PRODUCTS
Expamet is the market leader in the plasterers' accessories market for the building industry. From easy to use metal plaster beads and laths – available for use in all plastering and rendering tasks – to its acclaimed Hy-Rib range of expanded metal sheeting.
Hy-Rib has been specifically developed for use as a permanent formwork for concrete in the production of stop-ends, retaining walls, and columns. It has been successfully used for over 80 years on numerous building and infrastructure projects, throughout the world.
The company also produces an extensive range of BAT structural fixings, joist hangers, and restraint straps that are designed and manufactured to suit a wide range of building applications.
THE FUTURE
The Exmet Group headed by John Cowley and Nigel Dickinson has an enviable track record and brings a wealth of knowledge and market experience to the table. John and Nigel have worked successfully together since their roles as MD and sales director at Ruberoid. Their acquisition of failing Marley Waterproofing transformed it into a market leader, taking it from a lossmaking position to a profitable company within two years.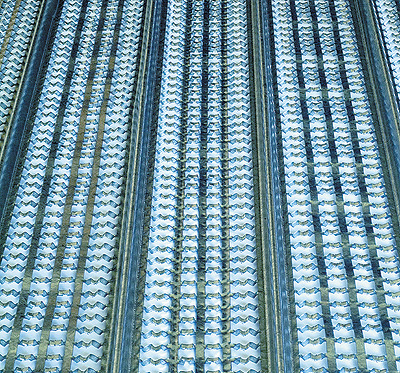 "We are very excited about the future for Expamet and Metpost," continues Nigel. "Exmet is very proactive and our plans will allow both companies to grow substantially in the long term. The brands are well recognised and we now have the opportunity to build and develop them further. We will continue to grow our share of these sectors and look for gaps in the ranges as we strive to maintain our position as market leaders and develop our leading brands."
SERVICE AND QUALITY
Expamet products are developed to ensure high levels of performance, ease of use and fast, accurate installation. The extensive range has been designed to meet the complex demands of individual projects whilst saving time and money.
The company operates a guaranteed fast ordering process over a nationwide UK network, enabling all products to be obtained within 48 hours of purchase. Expamet Building Products are available nationwide via all major builders merchants, alongside independent stores and depots. The company also offers a mail order system accessible through its sales hotline or website.
"We are very confident about our future" concludes Nigel. "Not only are we moving forward with an excellent product line but we've also been lucky enough to inherit a very dedicated team. Together, there are real opportunities to expand the possibilities for current products and new ranges. We are looking forward to exciting and profitable years ahead."