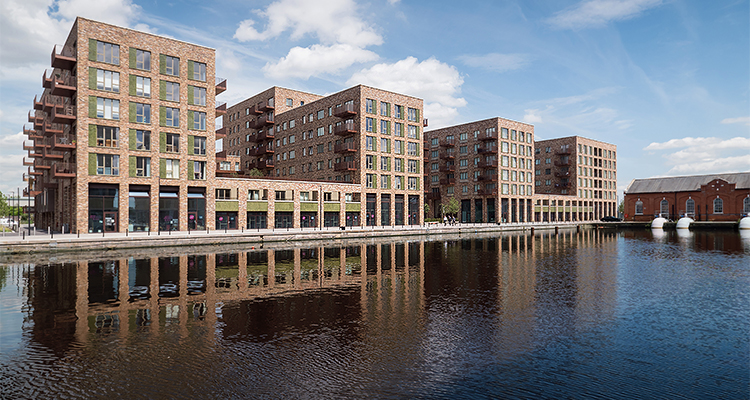 Traditional Brick & Stone's leading products are matched by its service and solutions
It's been a year since Construction and Civil Engineering last featured Traditional Brick & Stone (TBS). So, we sat down with Daniel Sims, Founder and Director, Trevor Robinson, Founder and Director, and Graham Boyd, Sales Director, to hear how the independent and privately-owned brick and cast stone specialist has been faring over the last 12 or so months.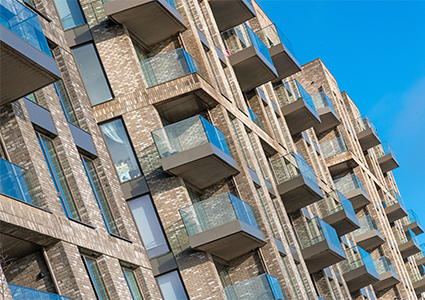 "We've steadily maintained our market share, despite the downturn that the market has seen in recent times," Trevor begins. "We may not have grown enormously in terms of numbers on the screen, but against the majority of our competitors who are considerably down, we are happy with our levels of volume."
"Unfortunately, over the last 20 years," Daniel adds, "a lot of UK brick manufacturers have closed specific factories, which has led to an increase in demand for imported products to fill the void left by some of these closures. However, we've got a huge opportunity in the brick slips market, which is steadily on the rise, so I would say that our growth has come from several different areas.
"There is no particular strategy to read from; over time, we have expanded our sales teams, portfolio of products, and supply partners, all whilst being more organically active. The level of service that we offer, the way in which we have established the business, and the relationships that we have built with both our customers and our partnering suppliers over the last 20 years, have all played a major part in enabling us to attract more enquiries and ultimately business."
Trevor agrees with this sentiment: "We have still got an incredibly strong bond with most of the customers that we have dealt with since the beginning. Even throughout the supply issues that the whole industry faced over the last 12-to-18 months, we consistently delivered on our promises. We resisted the temptation to widen our net, searching elsewhere for short term gains with a broader customer base. We simply supported those who have historically supported us by continuing to provide the high levels of quality and service that they have come to expect from TBS."
Given that the organisation relies partially on imported products from the EU, Brexit could have developed into a serious problem child for TBS. However, through great diligence and planning, the company managed to maintain its operations successfully following the UK's exit. In fact, the situation had balanced itself out, just in time for the pandemic to hit.
"We briefly touched upon this last time," Graham recalls, "we managed to continue functioning almost as normal throughout 2020, despite Brexit and then having to furlough most of our staff due to Covid. We kept answering phone calls and emails, and ultimately, we continued to provide our customers with solutions to their requests.
"This is where we have the upper hand against a lot of the other UK suppliers, because our customers have proven themselves to be incredibly loyal. They want to deal with a company that they are confident will still be here in ten years' time, and we have proven that by not going AWOL and not letting them down over the last few years. We did everything that we could to make sure we were always able to give them the 'yes' that they were looking for, and now that the market has gone a little quieter, we are seeing some reciprocation.
"Of course, we have to consider prices," he adds, "but fundamentally we are hearing: 'TBS stepped up for us after Brexit and during Covid, how can we work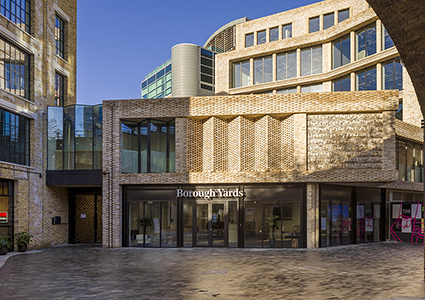 together to overcome this current situation?' That is the crux of how we survive; we are there when we are needed, through both good and tough times, consistently sourcing the best solutions to address what our customers require."
In 2022, TBS supplied the necessary specialist cast and shapes to aid SPAARC Architects in completing the Borough Yards renovation in Central London. The £300 million operation successfully rejuvenated a section of south London's Victorian railway heritage and the area's lost medieval street pattern, whilst creating new retail, cultural, and gallery spaces. At the 2022 Le Marché International des Professionnels de L'immobilier (MIPIM) awards, the development was recognized as the Best Urban Project of the Year.
"The site included an old soap factory in Borough Market," Graham continues, "which is a very famous landmark itself. Within our means, we were able to source the perfect brick to match the surrounding structures that are hundreds of years old. Another big consideration for Klinkers, the factory that provided the materials for this scheme, was their ability to provide a number of very complicated special shaped products required. The yards really pushed the boundaries of what the works could manufacture, so as well as supplying specials for traditionally built elements, some of them were cut with a waterjet and fabricated into columns or panels prior to being delivered to the site."
"The final product is teeming with details," Daniel adds. "For the most part, we were working to create a strong traditional feel, which reflected the surrounding heritage. However, simultaneously, certain design elements were incorporated to modernise the finished aesthetic. It really was an incredible project to be a part of, and, in turn, it is flying the flag for brick as an external façade material which is something that is at the core of everything that we do.
"In a similar vein, we have been investing heavily into our TBS Cladding Solutions business, which has primarily been serving many different areas of the brick slip market. In terms of volume, we have seen a stark rise in the number of units being sold annually across the UK in recent years. Therefore, we have been looking at how we can leverage our experience to offer these products to both our existing customer base and to end user clients.
"The site that we bought to facilitate this," he continues, "was oversized, with around two and a half spare acres. This was tactical, so that in time we could expand the business accordingly with demand. I'm really pleased to say that we are currently in the process of constructing a new 11,000-square-foot unit to fit this exact purpose. It is going to enable us to offer more prefabrication solutions to the brick market, such as cut-and-refaced and cut-and-bonded specials, as well as arches and other materials. Furthermore, this is only phase one of the strategy."
"Yes," Trevor interjects, "now that we've got the first unit in place, we're planning to add another facility that will mirror it, with direct access straight between the two. As long as the market continues to return in the way that we've seen lately, we'll be breaking ground on the second building come 2024.
"One of our existing partnering factories in Europe, Nelissen, has planning permission to build a second facility on its site," Daniel concludes, "which will have the ability to be hydrogen fuelled. Not only does this present us with an excellent opportunity to increase our volume, it is also a step towards tackling the carbon emissions produced by the brick industry. As Trevor said, we are somewhat capacity constrained. This is based on what our suppliers can provide us with currently, so we always celebrate these long-term developments. Really, over the next five years, we are hoping to see additional prefabrication solutions become a solidified part of our portfolio, which, combined with the increases in additional material coming over, will allow us to continue to extend our volume for the UK market."