FB Engineering is one of Sweden's leading engineering consulting companies, specialising in industrial, infrastructure and building operations
Engineered for success
FB Engineering is one of Sweden's leading engineering consulting companies, specialising in industrial, infrastructure and building operations
For much of its history, FB Engineering's highly successful business model has been characterised by close co-operation with many of Sweden's leading companies to identify and implement a unique range of solutions tailored to meet individual engineering needs.
Kenth Arvidsson, division director at FB Engineering elaborates on the company's unique capabilities: "In Sweden, our strength lies in the fact that we are one of the only companies of our kind that can offer a total EPC concept for all of our clients, and which covers all of the fields that we operate in. For example, in the industrial sector we can undertake an entire project, from the initial geotechnical studies of the ground, through to the structural, piping and electrical instrument installation, and the final programming and start up. There are very few companies that actually carry out the early design and study work, which really places us in a good position in the market."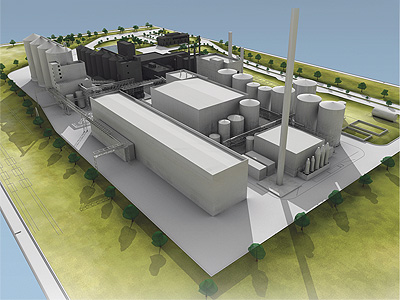 The wide range of skills that FB Engineering has in house makes it an ideal business partner for customers in a number of areas. Kenth explains: "We currently employ around 600 people and work in three key areas of business – industry, which includes process and energy operations, infrastructure, where we operate on railways, roads and engineering projects mainly for the public sector in Sweden, and building and facilities, which encompasses a broad variety of projects. In addition to these three main areas we have daughter companies that support the main engineering business with project management and IT-services."
The company's core competencies include structural, civil, process plant, electrical and industrial engineering, together with IT studies and programmes. As one of Sweden's leading consulting engineering firms, the business keeps its operational organisation extremely flexible, efficiently co-ordinating the varying skills base to exactly match the individual needs of a specific project. This constant exchange of experience between a range of fields of knowledge has enabled FB Engineering to build a wealth of knowledge from technical development concepts, through to project management and commissioning.
"When we carry out an EPC contract we deal with all of the major disciplines, and work closely with our individual clients to ensure the best possible outcome," says Kenth. "Further to this more established part of the business, we are very strong in risk, safety and environmental studies, including assessments of the environmental impact of certain chemicals, studying various types of contamination, and developing techniques for dealing with contaminated land. I believe this will become increasingly important for us in the future, as a growing number of clients are asking for it."
Kenth explains that in recent years the company has also been looking to expand in the alternative energy sector: "Over the last two years there has certainly been a focus on alternative fuels, and we have completed a number of specific EPC contracts in the area. For example, we have been involved in the building of a brand new ethanol plant, set to be the biggest ever in Sweden, we have also been working with Volvo, Chemrec, Perstorp and others on various projects to help them successfully obtain and use alternative fuels, and we have worked on a number of smaller operations in similar areas. I think that our background, particularly in industrial areas such as refinery, petrochemistry, chemical industry and pulp and paper, certainly gives us a very good understanding, and base of knowledge to move into this new market."
Reflecting on the success of the business in recent years, Kenth believes that internal communication, and efficient organisational processes have been highly important: "When you work in the manner that we do, organising a number of projects between different offices and operating teams, effective communication is vitally important. We put a considerable amount of work into maintaining the highest standards throughout the company and have a set-up in place that ensures we can easily handle the largest projects offered to us at any time."
Looking to the future, Kenth is confident that FB Engineering's wealth of experience, combined with its ability to offer a total EPC concept, will ensure further success in the coming years: "I think that for the foreseeable future the market looks to be in very good condition, and if anything, the main problem will be for us to keep up with this. The key challenge will be to find enough skilled people to meet the new work that will be available for us, but overall I certainly predict a bright future. Most importantly, we will maintain our position as an alternative to some of the major contractors, and focus on being one of the leaders in the small to mid-size market across our field," he concludes.