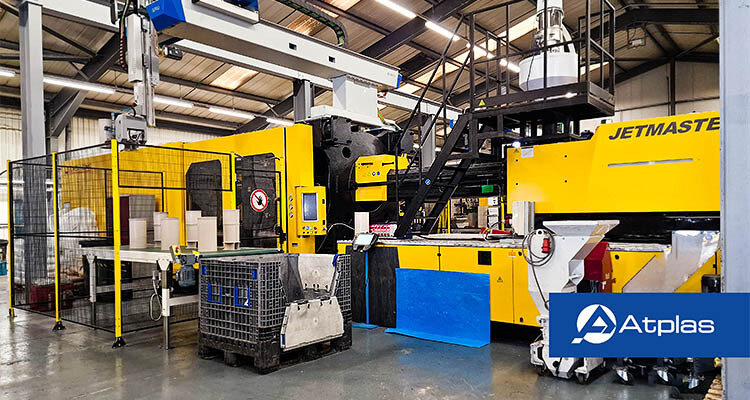 From humble beginnings to global recognition: how Atlantic Plastics revolutionised the water supply industry
Based in Bridgend, South Wales, Atlantic Plastics Ltd (Atplas) has made a name for itself in the UK and across the world as a recognised and reliable supplier of house connection products for water supply, with well-known customers and partners such as Thames Water. The company offers an extensive range of boundary boxes for water meters and water fittings and valves for a range of service pipes. Atplas stands for certified quality, product innovation and years of know-how. Established in 1974, the business initially provided the water industry in the UK with water meter boxes but has since grown and developed substantially. Managing Director, James Fry, has been working within the company for the last 16 and a half years and has seen and contributed to those changes.
Enhanced investment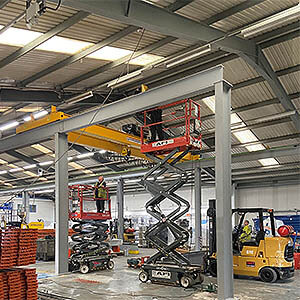 We went on a kind of acquisition spree," he begins. "Towards the early 2000s, Atplas was bought by Tyco and became a global business. Tyco then went on to buy Talbot, which was founded in 1904, as well as Edward Barber & Co. (EBCO) which has a history dating back to 1908. Atplas, EBCO and Talbot are the fundamental brands of our business. In 2010, the investment company Triton acquired Tyco's European waterworks elements and formed the TALIS Group. Triton's ownership of Atplas lasted until last year at which point we were bought by AVK as a standalone business," he continues.
Ownership and acquisition changes aside, Atplas also reformed its focus and goals for the foreseeable future. "For ten-to-15 years our focus was on cost control and footprint optimisation. As a result, we closed some sites and moved everything to one location. We had a foundry in Willesden, a head office in Mansfield and we used to have a distribution centre and a factory in Birmingham. Today, they're all condensed into one site, in Bridgend,"
By finding cost-effective solutions such as these, the company was able to invest more into other aspects of the business – like sustainability. "From around 2014, we focused on sustainability and started redesigning our range of meter boxes. The new versions are made from recycled product and are recyclable. It took us approximately six-to-seven years to redesign the complete range, but the last of the new range of products will be out in October,"
he confirms proudly. "To manage that, we've invested around £600,000 in tooling and another £600,000 in a 1400-tonne injection moulding machine. This means that we stepped away from compression moulding using dough moulding compound (DMC) and towards injection moulding. It was an essential switch because we're using recycled material rather than DMC products made of glass, styrene and resin," he adds.
James reinforces that the costly investments made in machinery and tools enabled the company to scale: "The increase in the size of the machines allowed for increased production. To make our products sustainable and extend our capability we spent about £1.8 million in the last year, and in the next few years AVK has approved a further £5.5 million in investments. Historically, the maximum we would have spent is around £1.2 million per year, and it was a struggle to spend that much, so it's a step up. From a management perspective I think the biggest thing is the level of autonomy that AVK gives us, enabling enhanced investment and real trust," he acknowledges.
Think globlal, act local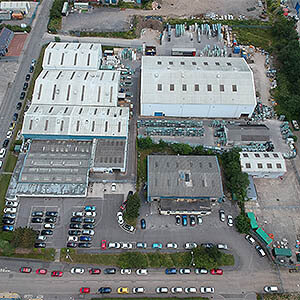 The company is set to reach £30 million in turnover by the end of the year. Asked what key factors led to Atplas' tremendous success this year, James elaborates: "By improving the product, by developing the range and incorporating sustainability, we've become much more competitive. The sustainability side is very important to be able to win that business.
"Customer focus and strong leadership skills across the business are also a must; getting the right people in the right places and trusting them to do their job right.
It sounds quite simplistic, but it makes a difference."
Talking about its people, James emphasises the company's focus on employee engagement. "Pre-2014 we didn't have a particularly great reputation in the area as an employer," he admits. "So, we started really focusing on improving the working conditions for our people. A few years ago, we were awarded silver for employee engagement by The Training Journal. We also won in the Welsh HR awards for inspiring and great leadership.
"Last month, we changed from paying the living wage to the 'real living wage' and I think that's another step up. All of that; the sustainability, the redesign of our products and how we care for our people allows us to be better. The AVK motto is think global, act local,"
he concludes.
Atplas' remarkable journey showcases the company's commitment to sustainability, product innovation, strong leadership, and employee engagement, paving the way for continued success in the water supply industry.
www.atplas.co.uk/en-gb