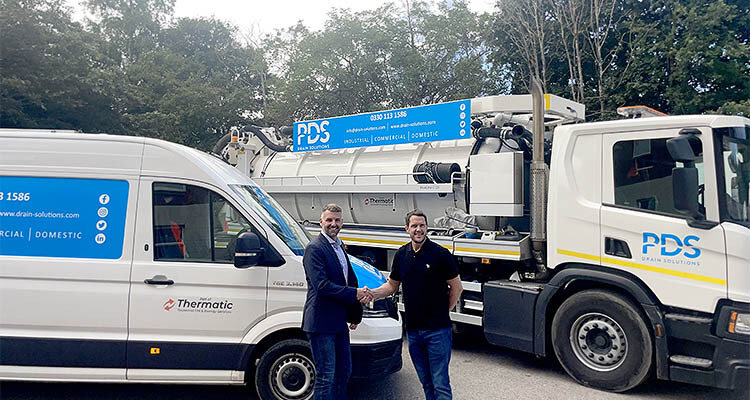 Fuelled by a vibrant work environment, Thermatic Group overcomes demanding challenges
By unlocking the potential of facilities management, heating, ventilation, and air conditioning (HVAC), electrical, drainage and energy systems, the Thermatic Group Ltd (Thermatic) is igniting a new era of efficiency and sustainability. The company is made up of three divisions: Thermatic Technical FM, Thermatic Energy Services and Homes. Through Technical FM, the company delivers unrivalled Building Services expertise to commercial businesses across the UK. Meanwhile, the Thermatic Energy division empowers organisations to achieve their energy reduction and building management goals. These divisions allow the company to work across a vast array of sectors including retail, supermarkets, residential, student accommodation, hospitality, and healthcare. Managing Director, Jack Prady, recounts the company's beginnings and its remarkable path to expansion.
"The company was founded in 1971 and operated largely in the project installation space. During that time, we were mostly working with big construction companies on large-scale projects, which involved mechanical and electrical building services, new buildings, and refurbishments. In the last 15 years, Thermatic strategically cultivated a portfolio of service and maintenance contracts, providing a stable and dependable revenue stream amidst the industry's volatile landscape. These new services have now become our core focus and enable us to concentrate on customers with important regional and national portfolios. Today, 80 per cent of our revenue comes from facilities management, maintenance, and long-term contracts with those customers," he informs.
In a fiercely competitive industry, Thermatic has learned to differentiate itself to secure and retain such important clients. "We have approximately 130 passionate engineers dotted around the nation that deliver our services. Our significant workforce increases the breadth of our capabilities and enables us to be a disruptive force in the marketplace, challenging even the largest corporations. As a privately owned company, we possess the agility, flexibility, and digital technology necessary to meet the demands of customers seeking quicker turnaround times and enhanced responsiveness," he states.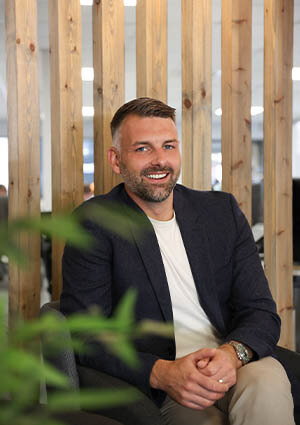 Customer-first culture
The Thermatic team is composed of ambitious individuals who have been meticulously selected to drive the company forward. Jack describes the exciting culture that permeates throughout the organisation. "With our roots firmly planted in the UK (Manchester HQ), our workforce primarily consists of local national talent who contribute immensely to shaping the unique culture of Thermatic. With so many people working from home in today's landscape, I think it's noteworthy to mention that our people have a genuine desire to come in and work from the office. They create a healthy, fun, and buzzing environment that our customers really appreciate. While we don't take ourselves too seriously, we do know when we need to knuckle down and focus on our work. But since we spend a lot of our time at work, we recognise the importance of making it as enjoyable for everyone as possible.
"I only started working for Thermatic a year ago, but I believe I have witnessed a lot of positive change during my time here. We have considerably accelerated our revenue over the last three-to-four years, which is great, but we must make sure this growth is continuous. Therefore, we decided to invest in our team and initiated this cultural shift within the company. Our employees now ensure that the customer comes first, which is important for a small-to-medium organisation such as ours to keep healthy and sustainable margins. I firmly believe that hiring the right people and creating a pleasant culture are essential in maintaining our unwavering focus on the customer's needs," he elaborates.
Recruitment strategy
As Thermatic invests in its people and fosters an enjoyable work culture, it empowers its workforce to tackle the challenges that may come their way. Jack delves into the recent obstacles the company has faced. "I think our key challenge at the minute is the inflation risk. For a business our size, the impact of rising fuel costs becomes particularly daunting when fixed contracts are in place. With hundreds of engineers driving for several hours daily, the cumulative effect on expenses becomes significant. In addition to fuel costs, we must also account for the materials required to carry out our services. Inflation is especially tough on us given that our industry operates on a high-volume, low-margin model. Moreover, the current shortage of engineers presents an increasingly difficult recruitment process. To efficiently manage this crucial priority, we have onboarded a dedicated people and culture team which oversees recruitment. Their continuous monitoring and proactive approach help us meet our staffing needs without having to constantly recruit more people. Besides that, we have undertaken a comprehensive re-evaluation of our working benefits. By enhancing the attractiveness of our job roles through the provision of additional benefits, we are actively enticing qualified individuals to apply. We are also using digital technologies to effectively map out our staffing requirements and introduce a more data-driven and analytical approach to our hiring strategy, this extends to strategic acquisition partnerships," he concludes.
Thermatic's strategic expansion, dedicated workforce, and customer-centric culture have been instrumental in securing and retaining important clients, thus preserving its competitive edge. By successfully overcoming challenges through agility and adaptability, Thermatic is prepared
for continued growth.
www.thermatic.co.uk