Operating as a leading brand from ABB, Furse embodies over 120 years of history in the provision of earthing, lightning and surge protection equipment
A market-led total solution approach
Operating as a leading brand from ABB, Furse embodies over 120 years of history in the provision of earthing, lightning and surge protection equipment
The history of Furse dates back as far as 1893, when William Joseph Furse acquired the premises and steeplejack business of Joshua Till on Burton Street in Nottingham. Mr W. J. Furse quickly worked to grow and improve the business and realising the growing importance of electricity, soon diversified into electrical installation and opened a new workshop for the production of switchgear and components. The Furse brand has since continued to develop organically, as well as through acquisitions and buyouts. In 1998, Furse became part of the Thomas & Betts Corporation; then during 2012, Thomas & Betts was itself acquired by ABB.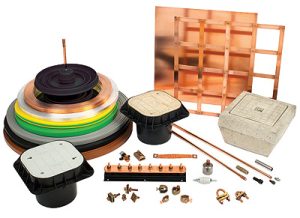 ABB is a global leader in power and automation technologies that enable utility and industry customers to improve performance while lowering environmental impact. The ABB group of companies currently operates within approximately 100 countries around the world and employees about 140,000 people. In the UK, ABB employs over 3000 people in around 20 locations.
In over 120 years since its inception, the Furse name continues to be synonymous with innovative engineering. "Our approach to the market is to provide a total solution for earthing and lightning protection," says Olivier Bojarski, business unit manager for Furse in the UK. "Of course we offer best-in-class products, which can be found in many prestigious projects in the UK and globally. However, we truly differentiate ourselves from competitors by being a solution provider who can support our customers throughout the entire project lifecycle, including risk assessment and the systems design process.
"Furse has been an ABB brand since 2012 and we are seeing many benefits from the acquisition as being part of ABB has allowed us to develop in many different ways. For example, we have been able to expand into new geographic and vertical markets due to the group's global footprint. We also now have access to superior service and logistics capabilities, which means that we can continue to improve the customer experience."
Through a combination of in-depth industry experience, the support of the wider ABB Group and on-going product investment, Furse has continued to prove itself as a market-leading brand in the development of its facilities and the introduction of new technologies. "We have made significant investments in new equipment, such as the installation of a new conform extrusion machine, which will be fully commissioned during 2016. This equipment is a continuous rotary extrusion line that is used to make conductors in non-ferrous metals with various geometries from flat conductors to custom profiles. This investment will allow us to meet growing demand, as well as enable us to work with our customers on unique applications," Olivier said.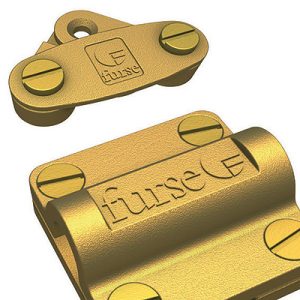 "We are always innovating within the earthing and lightning protection market, however one important new product introduction to highlight is a remote ignition system for exothermic welding, which we will introduce during the first half of 2016," he continues. "This system is an innovative electronic ignition system, operated by a Wi-Fi remote, which will greatly improve safety when contractors are making permanent below ground earthing joints. The new product is a good example of our approach to innovation at Furse: we gathered feedback from customers and identified a market problem around contractor safety, leveraged our technical expertise to investigate the latest technologies and applied rigorous product development and testing processes to ensure the new product is ready for the market."
Over the coming years, Furse will continue to extend its substantial market presence, develop innovative products and foster new client relationships. Although market conditions around the world remain challenging, Furse is confident that following recent investments and ongoing product launches, it will continue to be a key market player in earthing and lightning protection. Olivier continues: "From our perspective, the construction output in the UK has shown a slight contraction in recent quarters, which suggests limited growth in some traditional markets. Going forward, we have identified and will increase our focus on some other segments, such as utilities and renewable energies, where earthing infrastructure will present significant growth opportunities."
Olivier concludes: "Ultimately we see a lot of opportunity for Furse due to our strong foundation. Our people are skilled, experienced and passionate about the brand; we have gained significant market access by becoming a part of the ABB Group. Finally, our expertise in earthing and lightning protection remains second-to-none, enabling us to be a trusted advisor to our customers."
Furse
Services: Earthing and lightning protection products