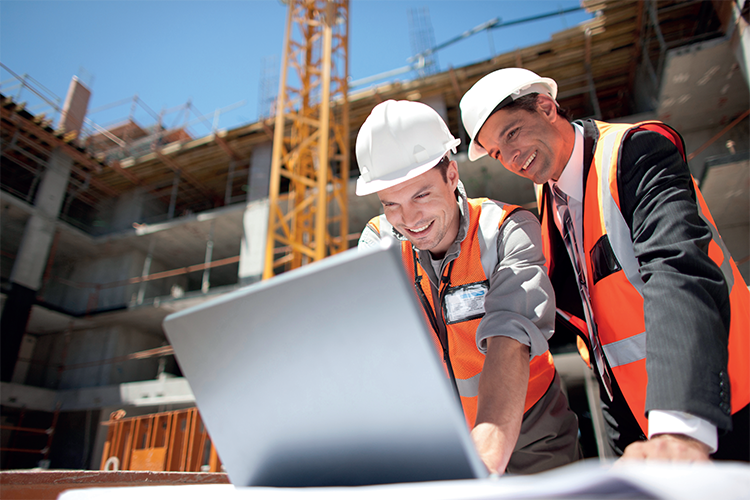 Construction and Engineering (C&E) is one of the largest industries in the world, and yet, it has been one of the slowest to embrace digital change. The entire ecosystem represents 13 percent of global GDP, but the industry has seen meagre productivity growth of one percent annually for the past two decades – and this is where disruptive technologies can make a difference. In the years ahead, construction contractors and engineering firms are starting to heavily invest in digital transformation to create new value across the entire supply chain – Kenny Ingram explains the four forces driving this shift.
According to an IDC study, digital transformation investment will increase to $6.8 trillion by 2023 as companies build on existing strategies and investments to become digital-at-scale future enterprises – and the C&E sector is no exception. Despite the global pandemic, the traditional brick-and-mortar industry is ready to enter the digital age – and a recent IFS study conducted found that, despite regional differences, digital transformation spending among construction and engineering companies was surprisingly more robust than among companies from other industries.
Construction and engineering companies are now investing in disruptive technologies including Building Information Management (BIM), Artificial Intelligence (AI), the Internet of Things (IoT) and innovative new mobile software solutions to replace legacy back-office systems and inject new value across the entire supply chain. According to McKinsey, C&E business are increasing productivity and value delivery, so they can outcompete their rivals, regardless of how quickly the market returns to or exceeds previous activity levels.
This digitalisation of operational processes across engineering and construction companies is set to drive greater connectivity, and four key factors can be accredited for the increase in digital transformation investment over the coming year.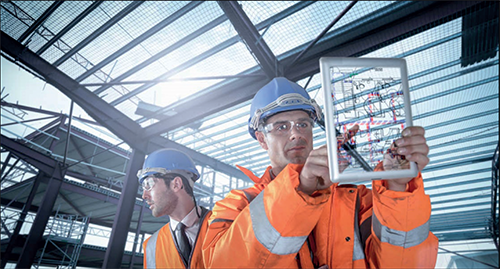 1. Innovation in crisis – market changes require greater business adaptability
The C&E industry is particularly vulnerable to economic cycles – and the global economic changes caused by the Covid-19 pandemic has made digital investments more urgent, as companies try to find new ways to create and deliver value more efficiently.
Since the start of the pandemic, the industry's traditional on-site workflows, which rely on paper trails and outdated communication methods, have not been able to mitigate the impact of lockdown and social distancing measures on construction activity. For instance, the RICS' Global Construction Activity Index shows that 25 percent of projects have been put on hold, of which only 20 percent of projects on hold are expected to restart immediately with an average 131-day delay anticipated – costing projects, time and money. To combat the continuation of economic uncertainty, many companies are starting to realise that digital technologies provide the solution
As C&E companies, particularly in North America, explore new ways to unlock operational efficiencies with reduced manpower, recent developments in 5G are having a significant impact on the industry. For instance, the network slicing capability of 5G enables data collection, capture and analysis to increase the visibility over the health, location, status and specifications of assets and projects. This can improve on-site monitoring to better inform decision-making across all stages of a project and minimise issues and changes during construction. 5G has the potential to create fully connected construction sites that can navigate the challenges of the current climate – and C&E companies are starting to respond with investment in cutting edge technologies.
2. Enhancing productivity with transformational technology
A separate McKinsey report found that firms which introduced digital systems for procurement, supply-chain management, better on-site operations and increased automation had improved productivity by 50 percent over firms that relied on analogue solutions. Some of these transformational technologies include AR/VR, AI, IoT and machine learning, which according to the IFS study, will increase in importance in the next two years.
Construction projects are often impacted by time and cost overruns, but with this tech, companies can modernise each operational stage, from planning to execution. AR/VR, for instance, may already be helping companies deal with the challenges of project delivery during the pandemic by providing a dynamic format for BIM. In the field, the related technology of remote assistance is growing in popularity in field service settings like those a mechanical contractor may face in discharging maintenance agreements, or an EPCI contractor may encounter as they support projects in the field. Research indicates that this trend will continue as AR/VR is expected to become a key component in most construction projects within ten years.
3. The digital workplace can make or break the employee experience
Given recent technological advancements and changes in consumer behaviour, C&E companies are recognising that digital technologies will help retain in-house expertise and play a crucial role in creating a more connected and engaged workplace. In fact, IDC predicts that 60 percent of enterprises will invest heavily in digitalising the employee experience over the next 12 months.
Across the supply chain, C&E companies traditionally operate in deeply entrenched business siloes, and survey data has shown that a large proportion of reworks are caused by miscommunication between teams. For instance, site workers will often not notify the supplier of any defective products, which means that on-site workers will need to either fix the products or wait for replacements – this can increase labour costs and create further projects delays.
This is where investment in digital technologies can create opportunities for greater collaboration and keep more projects on track and within budget. Cloud-connected mobile apps, for example, can be used to send feedback between teams and tag defects against specific elements in the BIM model before storing the information in a centralised data system. This input can significantly help companies reduce defects and the likelihood of unplanned rework – helping to improve operational efficiencies and the employee experience.
4. Industry sophistication is not a given, but country-dependent
Unlike other industries, most construction and engineering work is performed in-country and heavily influenced by cultural factors. This has led to stark regional differences in the degree of technological and business sophistication across the industry. In the UK for instance, government policy to improve construction productivity has led to heavy investment in building information management (BIM), while across the Atlantic there is no equivalent progress being made. According to a McKinsey report, economic value lost by the United States construction industry is the largest in the world at $58 billion versus $46 billion for all of Europe – and experts believe a lack of systems to effectively tackle the problems of the business is responsible for this variation.
Similarly, the adoption of modular or off-site construction across the industry is having a significant impact on how C&E companies invest in digital transformation. In this type of construction, companies rely on enterprise systems to reduce the cost and risk of projects, while increasing productivity, quality and safety. However, some countries have made further progress than others, particularly in the offsite building of new single-family homes. According to Boston Consulting Group research, only two percent of new homes in the United States were built offsite in comparison to 11 percent in the United Kingdom, and 20 percent in Germany and Japan respectively.
The digital roadmap for C&E is set and its incumbents must respond to thrive
The C&E industry, most notably in North America, is well-known for its conservative stance on tech investment, but companies are starting to realise that this reality has the potential to compromise their future survival. Construction projects are increasing in both complexity and scale, and therefore require this sector to adopt new ways of thinking and working with digital technologies.
Construction and engineering companies that don't take risks when it comes to their digital transformation and carry on as they are will cease to exist in five years. It is no longer a matter of if or when construction will be affected – change is already here and digital transformation investment is an essential component.
To take advantage of the increase in demand for construction services, C&E companies can no longer ignore the radical changes that are taking place within the industry. Digital technologies have become the new building blocks for optimising operational efficiencies and securing competitive advantage – and this development is coming a lot more quickly due in part to the immediate demand and supply shocks of the pandemic.
For a list of the sources used in this article, please contact the editor.

Kenny Ingram is VP of Engineering, Construction & Infrastructure at IFS. IFS develops and delivers cloud enterprise software for companies around the world who manufacture and distribute goods, build and maintain assets, and manage service-focused operations. IFS' industry specific products are innately connected to a single data model and use embedded digital innovation so that customers can be their best
For more information please see: www.ifs.com