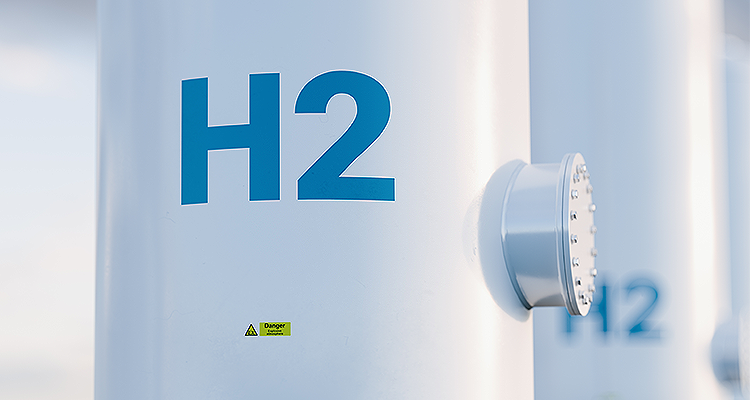 Garbe and Jebens lay the foundation stone for future technology at Victoria Park Hamburg
A combination of nature and commerce will come together in this bid to drive renewable energy forward
Construction work began at Victoria Park, Hamburg, for a hydrogen production plant this month. The property, with an area of around 18,000 square metres, is being built in a joint venture by Garbe Industrial Real Estate GmbH and Jebens Group. Garbe, which belongs to MAN Energy Solutions, specialises in the development and production of PEM electrolysers for the generation of green hydrogen.
Another property will be built next to Victoria Park with a hall area of 9200 square metres, ten dock levellers and a ground-level sectional door.
In addition, there will be at least 600 square metres for offices and social rooms, as well as 500 square metres of usable space on the mezzanine. This unit will be built with an eye for the future without a fixed tenant commitment. The investment volume for both units comes to 65 million euros, and is planned for completion in the second quarter of 2024.
An expansion option was agreed as part of the successful joint venture. If there is sufficient demand, there is the possibility of building on a further 22,700-square-metre plot of land in order to develop around 10,000 square meters of hall space with corresponding ancillary areas. The vicinity is characterised by a combination of nature and commerce and pursues an architecturally appealing concept.
The focus is on sustainability. Photovoltaic systems with an output of up to 2.2 megawatts will be installed on both buildings and on the adjacent multi-story car park to generate renewable energy. The roofs and the façade of the multi-story car park will be greened. The buildings are heated with district heating. Rainwater cisterns will provide irrigation for the green spaces, and the parking spaces for cars and bicycles will be pre-equipped with e-charging points.