GECO Mechanical & Electrical
At the forefront of the construction sector for more than 45 years, GECO Mechanical & Electrical (GECO M&E) delivers a comprehensive offering to customers thanks to its superior expertise, products and range of services
Leading the way
At the forefront of the construction sector for more than 45 years, GECO Mechanical & Electrical (GECO M&E) delivers a comprehensive offering to customers thanks to its superior expertise, products and range of services
Established in 1969, GECO Mechanical & Electrical Ltd (GECO M&E) is one of the oldest electromechanical companies in the UAE, with offices in Dubai, Sharjah and Abu Dhabi. Owned by Al Batha, GECO M&E is part of a group which comprises of 28 autonomous companies operating in sectors as diverse as automotive, healthcare, manufacturing, engineering, electronics, FMCG, food, real estate and education. Organised into seven industry sectors to ensure a focused development of each business as well as growing expertise in each industry, the group has placed GECO M&E in the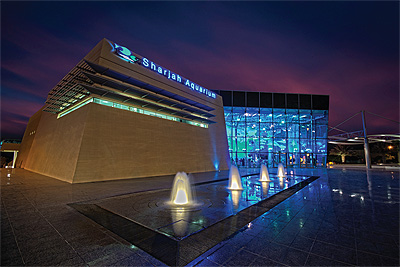 Engineering Group to aid in the development of the UAE's infrastructure.
"Construction is one of the most important sectors forming part of the overall economy of the UAE as it involves the development of offices, residential properties, hotels, schools, universities, mosques, hospitals, warehouses and other facilities for the country's growing population," comments Altaf Hussain, General Manager of GECO Mechanical & Electrical. "Because GECO M&E has been at the forefront of this sector for more than 45 years, we are able to deliver a comprehensive offering and outstanding expertise to customers and, over the years, we have successfully executed challenging projects that ensured we meet our clients' requirements."
An integral part of the company's success is its strong supply chain, which allows it to provide customers with the best products at the lowest possible prices in the least amount of time. "We have a huge centralised storage facility with satellite stores located all over the UAE as well as mobile storage vans that are stocked with the most frequently used items; this means we can cater to any project's requirements at a short notice," explains Altaf. "Alongside these storage areas, we have an inhouse transport facility, with a fleet of more than 250 vehicles, a duct manufacturing facility with state-of-the-art machinery, an extinguisher refilling workshop, motor rewinding and compressor repair workshop. With more than 2000 employees, we have the capabilities to execute projects of any size or nature."
The company's clientele includs Dubai Municipality, Al Wasl Properties, Al Futtaim Carillion, Majid Al Futtaim, Al Tayer Group, Darwish Engineering Emirates, the Directorate of Public Works (DPW), Government of Sharjah, Abu Dhabi General Services Company (Musanada), Command of Military Works, Al Rostamani Pagel (ARP), Belhasa Engineering & Contracting Co. (FNC), Fujairah National Construction & Transport (FNCT), Sharjah Electricity and Water Authority (SEWA), Dubai Electricity and Water Authority (DEWA), Federal Electricity and Water Authority (FEWA), Sharjah Assets Management (SAM) and many others. The company remains in demand due to its ability to offer a one-stop-shop solution to customers when it comes to MEP, Power and Fire Protection works. Moreover, once a project is executed, the company offers a complete maintenance of the project.
Altaf notes that GECO M&E maintains a strong commitment to the ongoing improvement of employee skills when it comes to new technological developments: "We have a culture of learning amongst our employees, which has resulted in our team continuously being updated with the latest technologies. Our employees are provided regular in-house training delivered by our various learning partners to keep them abreast of new developments." 'Learning-onwheels' is a unique to GECO M&E, as it provides its site staff appropriate training at their respective project sites. A bus has been converted into a training room for such purpose. "This allows us to have a workforce which is highly skilled and trained to handle projects of any magnitude to deliver the best possible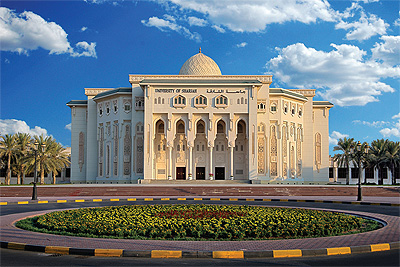 service."
The company complements its investment in employees with the upgrading of its manufacturing facilities. "We have recently invested a significant amount in new machinery for our duct manufacturing facility. Information technology is also a high priority," says Altaf. "Our employees are equipped with the latest tools and notebooks; we also continually upgrade the software used by our engineering team and have implemented an ERP system to cater for our back-house applications."
Backed by one of the most financially strong groups in the UAE, GECO M&E is proud to deliver high quality solutions. "We believe in doing business with value," Altaf added. The ISO 9001:2008 certified company is staunchly committed to health, safety and environmental compliance. "GECO M&E continues to be amongst the leading performers in the MEP industry by committing ourselves to international standards such as ISO 14001:2004 Environment Management Systems and OHSAS 18001:2007 Safety Management System. The management of each business with its comprehensive policies on quality, environment, health and safety, is accountable for its environmental impact. At GECO M&E project sites and offices, the respective managers are responsible for ensuring strict control over safety and optimal consumption of materials and energy," states Altaf.
"We also conduct periodic EHS training for our workforce so they foster environmental awareness and responsibility and therefore embed environmental commitment within our business culture. We reinforce this behavior by regularly reviewing our environmental objectives and targets," he adds.
With a surge of new projects set to take place in the UAE, GECO M&E is in an enviable position as a company that is fully prepared to take on the most challenging and unique contracts in the country, as Altaf notes: "There has been a surge in new project announcements, which has resulted in us receiving a massive amount of enquiries. Furthermore, as investor confidence slowly returns, we expect more new projects to be announced. The Expo 2020 has also given a quick boost to otherwise grim sentiments and an increasing amount of investors are keen to capitalise on the buoyancy that has been created. Indeed, there has already been a plethora of new leisure and tourism projects announced in anticipation of the Expo 2020 and, as it draws near, we expect further developments to be announced.
"Alongside these developments, we have noticed a lot of infrastructure and power related developments by various Emirates, notably Dubai and Sharjah. Since GECO M&E is very active in power generation and distribution work, we also see a lot of growth opportunities in this area. All in all, the near and mid-term future looks to bring a new wave of positive changes in our industry, which will provide us with an opportunity for steady growth," he concludes.
GECO Mechanical & Electrical
Services: Mechanical and electrical contracting, power generation and distribution, fire protection and facilities management