GET's recent acquisition by Schneider Electric has formed the basis for further expansion
Electric relaxation
GET's recent acquisition by Schneider Electric has formed the basis for further expansion
In the 50-year history of the company, GET has provided the UK public with high quality electrical solutions for a range of areas in domestic and commercial spaces. Following the acquisition of the company by global heavyweight Schneider Electric in November of 2006, GET has been continuing the development of its already expansive range of products and services.
Formed by John Joseph and his father in 1956, originally called Great Eastern Trading Co and located in London, the company has expanded over the years to become one of the UK's most successful private electrical companies, designing, manufacturing, and distributing its products internationally. John outlines the initial vision of the company: "My motto in those days was to give our customers value in quality, value in prices and value in service – three values that I have kept throughout the last 50 years. Our vision is still the same today, to offer high quality products at affordable prices. Design innovation and ease of installation have been two key features that we introduced many years ago and remain priorities today."
GET strengthened its position in 1995 via flotation on the London Stock Exchange. This allowed the subsequent acquisition of two companies that would aid GET's production services. In 1997, Rapitest became part of the company, adding to its capabilities in the testing of equipment in both the electrical trade, and DIY. Tower
Manufacturing was acquired in 2000, a highly respected brand in the creation of cable clips and fixings, which added to GET's already impressive portfolio. From its 500,000 square foot national operations centre in West Bromwich, the company is today able to utilise its 40,000 pallet positions to ship over 600 tonnes of products a day. Employing over 300 people, GET has doubled its turnover in the last ten years, and has increased its range of products to 4000 items. Recognition of the company's quality products has seen GET develop its online services, with complete ordering and support facilities.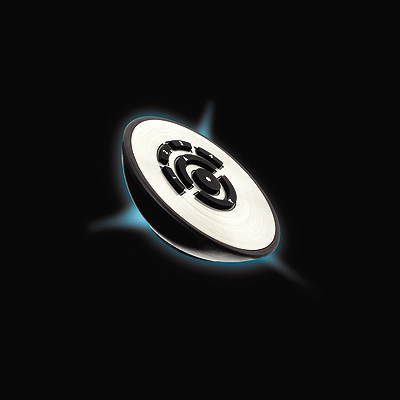 The status of the company saw its acquisition by Schneider Electric in 2006. Schneider is a globally recognised stable of leading electrical brands, operating in over 190 countries and employing over 112,000 people worldwide. In 2005, the company announced profits of over ten billion euros. In the first quarter of 2007, Schneider recorded a sales increase of 25 per cent, accruing 8.3 billion euros, as well as a net income increase of 21 per cent to 729 million euros. Schneider is over 170 years old, being formed as a foundry, and specialising in the manufacture of armaments in the late 19th and early 20th centuries. The focus of the company after the Second World War was solely on the electrical industry, and Schneider made key acquisitions in the late 1980s and early 1990s. Telemecanique was purchased in 1988, with Square D being added in 1991 and Merlin Gerin in 1992, residing under the name of the Schneider Electric Group. The emphasis ever since has been on organic growth, and the addition of companies that place innovation and development of product range as central. This has seen the increase of organic growth by up to 14 per cent in 2007.
Gerry Barnett was made CEO of GET in 2006, and has over 20 years experience within the business. Gerry comments on his role: "I am delighted and honoured to be heading the team at this exciting time in the development of the business. The integration of GET's successful business within the Schneider family offers tremendous opportunities for the future."
The company is split into four key areas: GET Smart, Connect, Light, and Air. GET Smart creates intelligent CCTV products for the home, developed in line with the latest smart technological developments. For instance, GET has created a series of smart lighting systems for the home, and available in a number of styles and fixing points. The lights are easy to install, and require no rewiring, as well as energy efficient, as a whole house is controlled under a single controller. Equally, the company is at the forefront of the UK's production of motorised pan and tilt multi-camera CCTV systems that integrate digital video recording (DVR). This technology stamps footage with the time and date, as well as being motion sensitive to pixilation which triggers recording,
GET Connect specialises in the creation of wiring accessories and circuit protection. The company's Ultimate range offers flat plate wiring accessories and grid systems for the home and office, emphasising minimum design and maximum style. Circuit protection ensures the latest design standards are met, offering both single and three phase distribution boards. These phase consumer units come either insulated or in a metal casing, and are built for industrial applications with complete solutions for power distributions. GET Light is the company's division for both indoor and outdoor lighting solutions. This encompasses an array of external lighting fittings, most notably low energy and energy saving lamps as a green alternative to the extensive range of mains powered lanterns and lamps. GET Air provides air conditioning and air warming products for the home, with stylish designs and minimal installation costs or problems.
Gerry sums up the ethos that drives the company forward: "I strongly believe in team work which is the key to continuing success. GET has a great, loyal and dedicated team and I wish to thank them for being part of GET which has for so many years been such an exciting journey."