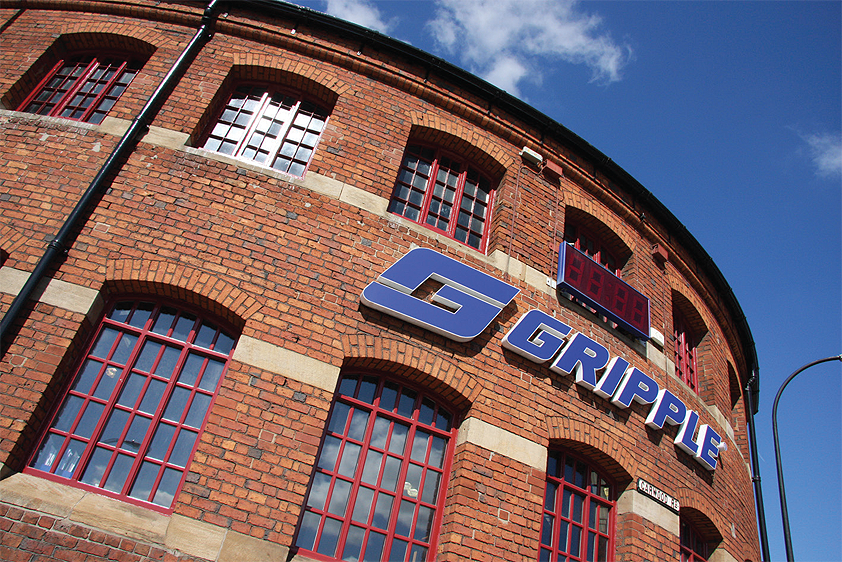 To the wire
A world-leading manufacturer of wire suspension systems for construction, employee-owned company Gripple continues to deliver time-saving and problem-solving innovation to customers across the globe
When CCE Magazine last profiled Gripple – manufacturer of the world-leading iconic wire joiner – the year was 2015. It was that very same year that the company would undergo something of a managerial shake up, appointing one of its senior managers, Ed Stubbs, as the new Managing Director of Gripple Limited at the relatively tender age of 32. Five years on, and the company has enjoyed a period of significant growth, averaging a yearly increase in sales of between 15 and 20 per cent, and more than doubling the turnover of the business in the process.
"The growth of the business has been supported by significant geographic expansion, not only into new markets, but also through investment in existing markets, including our manufacturing operations in the UK, in Sheffield," Ed begins. "In that time, our workforce has more than doubled, we have launched a host of new products, and we have been able to turn increased profits into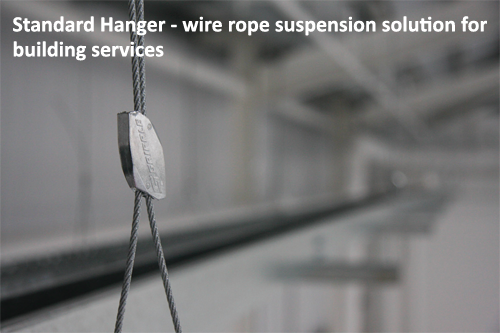 dividends that we have been able to pay our shareholders, who happen to also be our people as we remain a 100 per cent employee-owned company. This is a huge strong point for Gripple, as the fact that our employees are both personally and financially invested in the business helps to drive performance and encourage going that extra mile for our customers every day."
Gripple's core business model revolves around the development of patented products designed to solve its customer's problems, and then marketing them globally. "Today, exports make up approximately 85 per cent of our sales, yet even in our more mature markets we believe there remains a lot of penetration and growth to achieve, particularly through the sales of innovative solutions," Ed adds.
"As a business, Gripple has a 25 per cent new product target, meaning that we target a quarter of our annual turnover each year to come from products less than five years old," explains Gripple's Communications Manager, Michael Hodgson. "This motivates and challenges us to identify and invest in new ideas, and reinforces the belief that we have company-wide in the importance of not standing still."
Innovative solution
A large percentage of Gripple's new product development centres on its efforts within the construction industry, which remains its biggest market. "The biggest innovation in recent years has arguably been the creation of Fast Trak, a pre-fabricated trapeze bracket system for the installation of containment, pipework, ductwork and other MEP services," Michael states.
Rapid growth
As the Fast Trak system is pre-sized, it removes the need for the cutting of threaded rod or channel on site, making installations many times faster than a standard fitting. Brackets can be moved up and down the tracks without the need for tools, and can be locked in place when the correct position is found. Fast Trak users also benefit from the fact that the product is subject to regular revisions and redesigns that are driven by customer feedback, with the latest iteration of the system set to be unveiled in early 2021.
"Providing pre-engineered, ready-to-use kits means that we make the installation process much less labour intensive and much more efficient," Michael continues. "Fast Trak was originally developed to allow us to expand into more residential applications, such as high-rise buildings where space is at a premium. Since then, use of the system has grown rapidly, resulting in us acquiring a dedicated manufacturing site for Fast Trak products close to our existing facilities in Sheffield, which will open in the coming months."
Another area in which Gripple is doing an increasing amount of work is in the civil construction side, where it has been working hard to develop its ground anchoring solutions. This has resulted in the creation of its Terra-Lock System, a time and labour saving method of geotechnical engineering for erosion control, soil retention and slope reinforcement. The system uses anchors that can now achieve up to 32.5kN'. "The basis of everything we develop revolves around making labour, time and efficiency savings, whilst also enhancing health and safety on site," Michael states.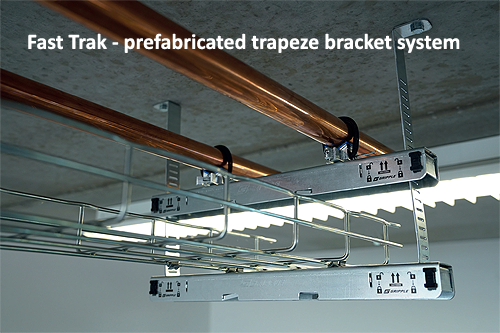 "Alongside the Terra-Lock System, much of what we do for our civils customers is based on producing greener systems that reduce the amount of concrete on civil projects, reduce CO2 production by cutting heavy machine movement, and actively enhance vegetation regrowth. In the space of less than a decade, our civils business has grown considerably and we have worked on a number of large projects in the United States, as well as in India this year."
In a continued bid to diversify its market offerings, the company has also successfully spun out a dedicated bespoke automated manufacturing solutions provider, dubbed Gripple Automation. Born out of its own engineers' experience in working with – and maintaining – automated machinery over the years, Gripple Automation utilises the latest robotic and automation technologies to improve production processes, whilst reducing costs.
"Gripple has always been a growth driven company, and our geographic and market diversity is the result of our pursuit of growth," Ed affirms. "That diversity, when considered in the context of challenging times in 2020, has created an amazing degree of resilience that has allowed Gripple to navigate both the good and the difficult times."
This resilience that Ed speaks of has allowed the business to track alongside its growth figures of 2019 this year, even in the face of the Covid-19 pandemic, which is a remarkable testament to Gripple, its products and its people. "Ours has always been a business that has made its own future," Michael enthuses. "At the heart of making this possible has been our commitment to product innovation and our people, who we have always strived to protect, both economically and personally. It is those elements of the company that have helped to take it to the cusp of our plan to make Gripple a £100 million turnover business."
Positivity and vigour
The intention of Gripple moving forward is to continue to grow in a sustainable manner, while also investing in its international facilities and regional sales offices. At present, one of its biggest undertakings is a redevelopment of its Chicago facility in the United States, which will more than double in size to 58,000-square-feet and become Gripple's largest single site. Expected to be completed in 2021, the facility will support continued expansion in the country, in partnership with other locations such as its recently opened Los Angeles distribution hub.
"The immediate challenge we face is to exit the current crisis surrounding Covid-19, and to resume our growth trajectory, however long that may take," Ed reveals. "We are mindful of everything happening around us, but we will continue to invest in the diversity of offering that gives Gripple its strength, and make sure we are developing new products as aggressively as we have done previously, if not more. In the next six months, we anticipate launching more new solutions than in the previous 18 months combined, so our sales personnel have the best opportunity to gain incremental sales and new customers, whilst also maintaining existing business.
"At the same time, we are excited to be making inroads into new, fertile markets, such as solar arrays and rail. We all know exactly what we need to do at Gripple in the coming years. We will continue to meet any challenges that come our way with positivity and vigour, and we will do so whilst keeping the business strong so we can get on the front foot when conditions globally allow."
Gripple
www.gripple.com
Products: Iconic wire joiners