With a continuously expanding client base, the Gunite name is becoming renowned for high quality and excellence, as Nick Williams reveals
Projecting growth
With a continuously expanding client base, the Gunite name is becoming renowned for high quality and excellence, as Nick Williams reveals
The Brunswick Centre, located between Kings Cross and Russell Square, is one of London's most recognisable and iconic buildings from the 1960s. Conceived by the architect Patrick Hodgkinson, the centre provides low-rise highdensity housing, shops, offices/studios, a cinema and car parking, within an impressive concrete and glass megastructure.
Today this Grade II listed building remains an important shopping complex for the local King's Cross and Bloomsbury communities. The 400 flats, council and private, house a culturally diverse population of residents. As a specialist in concrete repair and renovation, Gunite (Eastern) Ltd was awarded the £800,000 contract for the refurbishment of this prestigious building.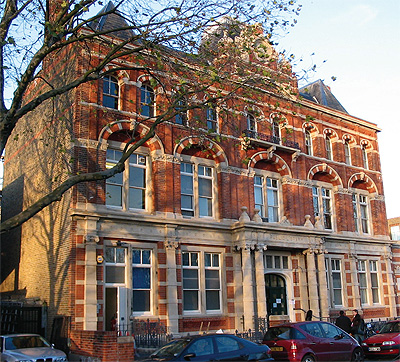 Nick Williams, a director for the company comments: "We were awarded this project in March 2005 and last year it was finally completed. This was a huge task for us as the Brunswick Centre is one of the largest concrete structures in London and it involved treating in excess of 50,000 square metres of concrete, both internally and externally. This contract was undertaken extremely successfully and we achieved great feedback."
Today, the Brunswick Centre enjoys iconic status in the world of architecture and is recognised internationally as an archetype of urban mixed-use development. This project is just one example of how Gunite is committed to delivering a high quality service both safely and considerately.
With an expanding customer base, the company's clients are gaining experience and trust in Gunite's approach to projects. By developing separate divisions within the Gunite group the business is able to specialise its services to meet the different needs of each customer. In addition to Gunite, the organisation also boasts the divisions: Create, which undertakes all interior fit-outs, Juxta, which is responsible for property development, and Gunfire, which concentrates on fire-protection.
As a result, the Gunite group is able to undertake all forms of building refurbishment, from high quality interior fit-outs to re-roofing and overcladding. Nick elaborates: "We work with a number of local authorities on the refurbishment of blocks of flats, universities, schools and office buildings. We can either offer a complete package or we can work asa subcontractor and deal with smaller parts of the project, such as concrete bricks, repairs and cleaning works."
Although the company operates an integrated management system, which is fully compliant with ISO 9000, BS EN 14001 and OHSAS 18001, Gunite believes the key to its success is teamwork. Nick explains: "We have an extremely experienced and committed workforce, which is not afraid to take on new challenges. Employees based both within the office and on projects work together as one large team. This ensures the development of strong relationships and good communication channels across the whole company. Furthermore, Gunite's site management teams all have significant experience in working on building refurbishment projects."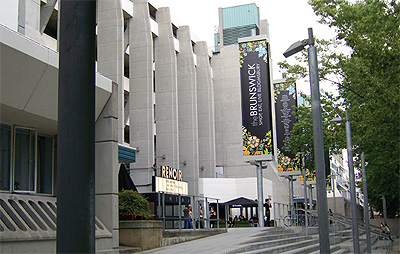 One of the main challenges within the construction industry at the moment is its lack of skilled people. Looking at how Gunite is tackling this issue, Nick comments: "In thepast when we have employed people who already purport to have the right experience and knowledge, they are often not up to our requirements. We therefore made a policy decision ten years ago to recruit people with little or no experience and train them to our standards. As a result, we now have an extremely capable workforce with the right knowledge in the right areas, who can undertake the job competently."
By ensuring that it has the right workforce in place, Gunite is able to develop solutions, which meet the requirements of any building refurbishment project. The company  has a long list of successful completed contracts, including the restoration of two listed wind tunnels at the Heritage site in Farnborough, three privately owned blocks of flats in Bexhill-on-Sea and is currently in year two of a five-year Partnering Framework contract with Hackney Homes. Having mastered the concrete repair and renovation market, the company is now eager to venture into new areas.
Nick explains: "We are now looking to move into the waterproofing market. This is a relatively new area for us – we have done some work in this sector but now we want to increase our presence here. The main projects we are planning to take on include basements, car parks and roofs."
In order for the company to achieve this, Gunite has developed strong relationships with its main customers. Nick continues: "We work very closely with our clients – before we develop a product or service, we take it to them and see what they think of it. In addition to this, we have a sales and marketing team, which goes out to new clients and ensures that they know who we are and what we do."
The majority of Gunite's customers are local housing authorities, as they have the biggest portfolio of properties. Looking to the future, the company believes there are plenty of opportunities within the private market. Nick concludes: "Over the next few years we plan to continue expanding the business within the concrete repair industry, both privately and publicly. One area we are looking to focus on is the north of England, as we haven't fully utilised this market yet. With so much opportunity around, the future is definitely bright for Gunite."