Working with clients across a range of sectors, from private housing to public sector contracts, and with a reputation for reliability and personal service, Hadden Group delivers first-class projects throughout Scotland
Getting the basics right
Working with clients across a range of sectors, from private housing to public sector contracts, and with a reputation for reliability and personal service, Hadden Group delivers first-class projects throughout Scotland
In 1992, backed by an initial capital investment of £10,000, the trio of Scott Hadden, Ronnie Horne and Murray Stewart came together to found Hadden Construction. From its humble beginnings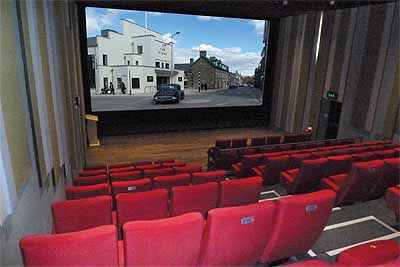 in Crieff, Scotland, the company has since grown into its current status as Perthshire's largest main contractor, operating out of its purpose-built head office facility in Aberthuven, which it moved into in 2000, and extended in 2015.
"We sold our first Hadden Home in 2005, and since then we have delivered over 450 units, with almost 200 further units currently in development," begins Hadden Group Managing Director, Steven Brady. "Within 15 years of our first day in existence we had reached a turnover figure of £10 million, achieving BS Accreditation for Quality and Environment Management Systems in 2011, which marked a further significant landmark moment for the business."
Today, three core divisions make up Hadden Group; Construction, General Works and Homes. While always looking to capture that perfect 50/50 split in the orderbook between private and public sector projects, at present the group and its divisions work for a number of Local Authorities and Housing Associations, primarily delivering education projects, civil buildings and affordable housing.
"We have established an impressive track record over the years when it comes to refurbishment projects, where our highly skilled trades background provides us with a competitive edge and our clients a better degree of certainty when it comes to product quality," Steven continues. "Said clients are also attracted to our 'can do' attitude when it comes to their projects and any problems that arise. We recognised that construction is very much a 'people industry' and that you need to be consistent in your delivery and quality, or you will not stand the test of time."
Creating a legacy
This understanding has allowed Hadden Group to trade through both challenging and prosperous times, with its Board making the decision to reinvest in the business whenever possible. It is this approach that has given it a platform for growth, particularly in the last five years. "This reinvestment can be seen in our new head office, staff intake and our new operating systems, as well as in the purchasing of land for future development that will contribute to the Scottish government's homes target," Steven states. "Much of this, however, is down to the business appetite of Scott Hadden, who is determined to create a legacy that showcases a Scottish construction and services provider that delivered high quality buildings, and also gave back to the industry."
Having previously enjoyed a number of successful years working for a multi-national organisation, Steven joined the Hadden Group team in September 2017, and he quickly found that decision to be perfectly justified. "A close look at Hadden Group reveals a dynamic business with a distinct family feel and its people all pushing in the same direction," he explains. "This gives us a group that is not only growing and diversifying into new, more fertile markets, but also one that cares for its people and is always striving to become better at what it does."
Impressive projects
When selecting examples of Hadden Group's projects, the sheer number of them makes singling out any one undertaking a difficult task as each is a showcase of its skills and expertise. As a way of highlighting the group's ability to tackle different types of contract, one can look at its work on the Law Primary School in North Berwick, the Arnold Clark showroom in Perth and the award-winning Birks Cinema complex in Aberfeldy.
In the case of Law Primary School, this is a £7.6 million project being delivered over three phases, with completion due in April 2018. To date it has involved the creation of 16 new class bases, as well as administrative facilities and newly developed external spaces, and will also see the reconfiguration of part of the existing building to create changing facilities and teaching space to service a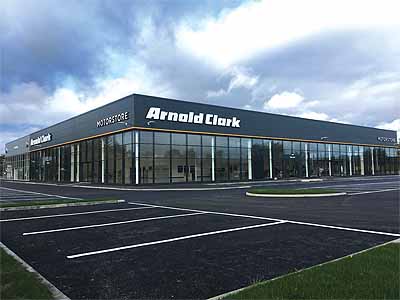 new multipurpose hall. All of this work is being carried out whilst the school remains open, meaning that absolutely no disruption can be caused to its everyday activities.
The £4.6 million Arnold Clark showroom project was completed in 24 weeks in October 2017. The showroom itself spans almost 2000 square metres and is accompanied by administrative facilities and a workshop to the rear of the building. There is also a separate valet building present and over 4000 square metres of on-site car storage space. Lastly, the £1.8 million Birks Cinema project involved the refurbishment of an existing Art Deco cinema to provide a multi-use venue to allow for live performances and digital theatre capabilities. The works also include the upgrading of the building's access points and routes to comply with DDA guidance.
"More recently, we have been appointed as 'Primary Contractor' for Hub West Scotland, which we hope will create lots ofopportunities in that territory for us, and onto the Scottish Procurement Alliance to deliver schools and community buildings. The latter has already seen us secure a £2 million project that will commence in the summer of 2018. Meanwhile, within our Homes division we have four sites in the planning and development stage, which will result in the delivery of 189 units," Steven adds. "At the same time, our Chairman is leading the way in the creation of a Hadden Skills Academy. We hope this effort will help to address the skills shortage in our industry, as well as bring much needed training and apprenticeship opportunities to Perthshire and Central Scotland."
In 2018, the year of Hadden Group's 25th anniversary, its focus is directed on a number of areas, such as further strengthening its relationships with its existing client base, establishing new customer partnerships, embarking on exciting projects and testing out new markets for growth opportunities. "At ground level, we have put into place a 'Back to Basics' campaign across our sites and offices, which we will roll out over 2018," Steven reveals. "In an age where technology is developing at a breath-taking pace, it is easy to be complacent and overlook the basic behaviours that will keep you safe on a construction site. The aim is therefore to reinforce the message of dealing with the fundamentals in terms of PPE, workplace organisation, housekeeping and communication.
"The 'Back to Basics' campaign is an example of the strategy we have for delivering consistency in our brand, culture and behavioursin the years to come. This will include providing our clients and workforce with the sense of safety and organisation they come to expect when walking onto a Hadden Group site. It will also play a huge role in delivering to our clients the professionalism they demand when working with us, from the moment we submit a pre-qualification questionnaire to the day we hand over the keys. We never want them to feel like they are flipping a coin when they employ Hadden Group."
Hadden Group
Services: Main contractor, residential developer and builder