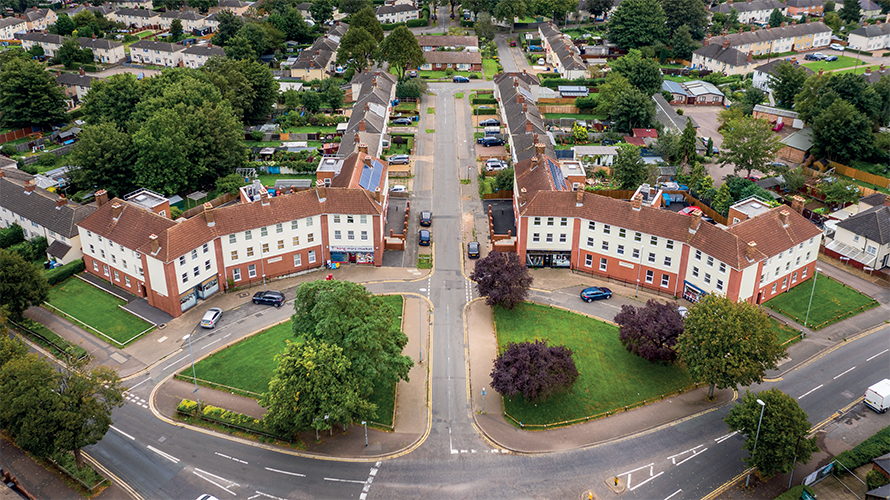 The current housing shortage, and how we tackle it, is an ongoing hot topic within the industry – but should new-build alone be the answer? I believe there is great potential in empty or under-utilised buildings around the country.
With the latest estimates of new homes required in England at more than 300,000 per year, it is easy to think that housing provision is all about first-time buyers and new-build developments to meet the shortage.
However, this isn't wholly accurate. We need to be aware of the local housing need in any specific area, including the demand for affordable homes, temporary and emergency accommodation – and of how we can intelligently and effectively meet these needs.
Councils are commonly challenged with how to make best use of their building stock.
Classing empty buildings that need redeveloping or refurbishing or buildings that can be improved as 'hidden homes' begins to hint at the value that refurbishment can add to local authorities, through two major methods: building conversions and rooftop extensions.
Ultimately, these homes can be delivered at pace, meaning that we are able to feed into government promises to work towards current housing shortages, and create much-needed affordable and social homes – all while protecting valuable greenbelt land.
The benefits outweigh the challenges
There will be redundant, under-used or under-performing buildings within any local authority portfolio, that must be managed within disposal strategies – i.e. decisions will need to be made about what to do with these buildings. However, this provides the opportunity to think creatively about how these buildings can be revamped, whilst also meeting the specific needs of local people.
There are, of course, challenges that come with these types of projects: from site constraints and community buy-in, to existing plant equipment and service utilities that may cause obstructions or need diverting or relocating.
The obvious benefit is that the buildings are already there, alleviating the need for land acquisition. Reforms to the planning system supports this approach, allowing us to make the most of these hidden homes in months rather than years.
Revitalising these buildings does not just remove potential eyesores and put underutilised spaces back into effective use, it revitalises spaces prone to anti-social behaviour and can also act as a multiplier effect – leading to further regeneration in the area.
As well as building conversions, we can create 'hidden homes' through rooftop expansions to existing stock. When we are 'building up' with these rooftop additions, the whole building benefits. The façade of a building may be upgraded, leading to increased kerb appeal. Communal spaces such as play areas and facilities like parking may be added or upgraded – for example, a building that previously did not have a lift may have a new one fitted as part of the work.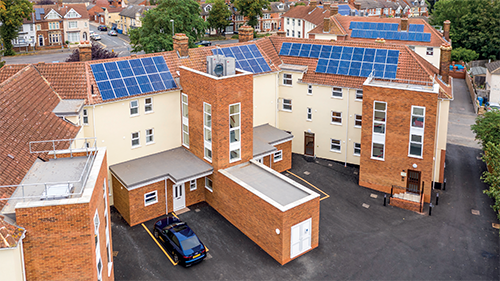 We are also afforded the opportunity to improve building safety and security, ensuring that the latest guidance and fire regulations are met. Plus, we can look at how to improve the energy efficiency of any building, helping to create overall savings and work towards the UK's Net Zero carbon goal.
Meeting specific local requirements
Another key thing we must examine is the suitability of homes. Housing need manifests itself in a variety of ways, such as an increased level of crowding and acute affordability issues. What is needed on a local level varies greatly not just from region to region, but from borough to borough.
It may be that housing provision is there but is no longer fit-for-purpose, whether it's no longer performing well from a rental perspective, outdated and dilapidated, or simply not an archetype of residence in demand. We have the opportunity to improve the efficiency of existing stock, ensuring better returns.
These types of properties lend themselves perfectly to conversions, such as a scheme we worked on in Kettering. The existing building housed 11, three-bedroom flats that had no significant upgrade since being built in the 1920s, leaving them undesirable, difficult to let and making them a hub for anti-social behaviour.
A full, collaborative refurbishment project created eighteen, one- and two-bedroom flats suitable for modern-day standards, which are much better suited to the needs of the local housing market. With ground floor flats being fully accessible for wheelchair users, with ramped access, disabled parking and scooter storage, this also increased the availability of high-quality homes within the area for those with accessibility requirements.
The opportunities ahead
We must also consider the impact of the pandemic too. It is widely expected that businesses will cut down on their corporate stock in the coming years, as they move to more flexible – or even fully remote ways of working.
Many blue light organisations are also looking to rationalise their stock to create central hubs. This will leave some unique properties vacant for a new lease of life – and the potential to use what we have, to add to local housing provision quickly and creatively, without the need for long land acquisition or planning processes.
We have recently completed – and fully-sold – a conversion scheme to revitalise Stourbridge's former police station, which saw the conversion of the existing building into 31 one and two-bedroom apartments, including unique mezzanine and penthouse apartments.
This landmark scheme is a prime example of the creative and bespoke approach that refurbishment and conversion schemes provide for new home design. The elegant homes all make use of the original police station features from the 1900s, including striking blue external doors, the full height ceiling of the old courtroom, and even the former cells, to create one-of-a-kind properties that offer the best in modern living.
Ultimately, councils need to work out what to do with some of their existing stock to help meet the ever-increasing need for housing provision – and including refurbishments and rooftop developments to build 'hidden homes' as part of their plans for housing development is a no brainer.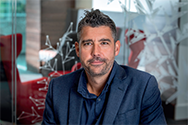 Carl Yale is Refurbishment Director at Lovell, a leading provider of partnership and open-market housing. The company has expertise in housing-led regeneration including new-build, open market housing, refurbishment, planned maintenance and assisted living.
With offices in England, Scotland and Wales, Lovell provides a comprehensive range of services and can offer a full range of build and maintenance options for clients.
For more information please see: www.lovell.co.uk