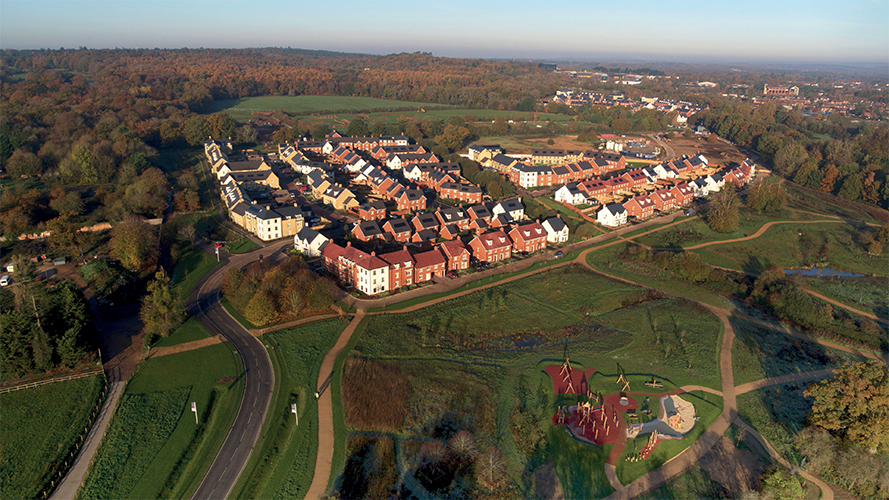 Stronger than ever
Despite recent challenges, Highwood Group has continued to develop award-winning projects, and moving forward, the Hampshire-based business is set to maintain the exemplary company culture and distinctive quality with which its name has become synonymous
Not new to the construction industry and certainly not new to the pages of Construction and Civil Engineering, the 34-year-old care and residential contractor, Highwood Group, has been keeping busy since it last featured in the magazine, partly as a result of the pandemic that has shaken the globe for 18 months or so. Recently, a particularly exciting opportunity brought the business a new Construction Director, Andy Stevenson, who takes the time to share with us the developments that have taken place at Highwood since we last spoke with the company in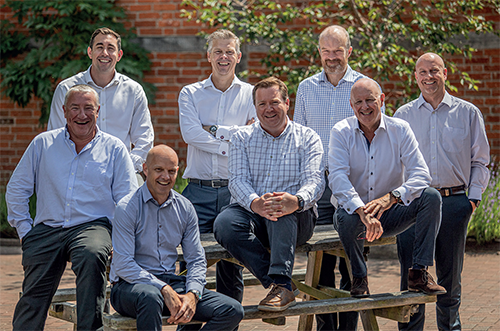 February 2020.
Andy's skillset and experience complement the Highwood business model, and despite the unstable circumstances that welcomed him when he joined the business mid-2021, he is proud of the ways in which Highwood has manoeuvred through economic obstacles, while upholding the safety of its employees and the longevity of its business. "The pandemic has tested us all," he begins. "We dipped slightly during 2020 due to the impact of Covid-19, which brought a number of site constructions to a halt, and unfortunately, some of our newer projects were placed on hold. Some of our sites closed completely, and then reopened with restrictions that were challenging to our workforce, especially our on-site teams. On the other hand, some of our staff who were forced to work from home continued to maintain business as usual. However, regardless of these difficulties, we were determined to help people who were already in the final stages of buying a Highwood home to complete their move with the lowest amount of stress possible, and, above that, support our communities as best as we could," he shares. One of the ways in which Highwood did this was through the donation of food vouchers and toys to local food banks, as well as through the provision of computer equipment to a local primaryschool to help children continue to learn remotely during the third lockdown.
As the consequences of Covid-19 have begun to slowly dissipate, Andy informs us that the business is back on track and extremely busy as his team redirects its gaze towards a medium-term target of becoming a £100 million regional business; an impressive leap from its £68 million turnover achievement, which it reached at the end of 2019's financial year. In order to achieve this revenue milestone, Highwood is pushing itself to take on more high-profile projects and completing contracts with exceptional service. One such project is North Stoneham Park, a landmark development of homes that sits within a historic, 120-acre setting on the outskirts of Eastleigh, Hampshire, which went on to be named 'Development of the Year' in 2018 at the South Coast Property Awards. "This contract is without a doubt the jewel in our crown. As a multi-phased delivery project, our work was able to capture the imagination of the homebuyers who have already purchased property, and the wider community that enjoys what the new landscape and local centre has to offer. Above that, because it went on to become an award-winning development, we are naturally delighted the park has gained the interest of the wider property industry as well," he explains. This, he adds, has been a massive boost to the business, and, following this project, the company feels re-energized to keep up the pace in tackling projects that challenge its capabilities and support its ambition to reach its full potential.
Another impressive project involved a development in the quiet residential area of Westergate, Sussex, which began in June 2019. Named Monaveen, after the Queen's former racehorse, which made its first winning appearance at the town's prestigious local racecourse in October 1949, the new care home had its first residents move in earlier this year. The home provides 60 one and two-bedroom apartments for rent and shared ownership and affords over-55s superb services and facilities, including a bistro, hair salon and a communal lounge alongside offices for the care team.
Andy believes, in order to deliver this level of work, there needs to be a collaborative approach between the business, its suppliers, and its staff to keep Highwood's inner cogs running smoothly. "Partnerships are central to our success story and we are proud that the relationships we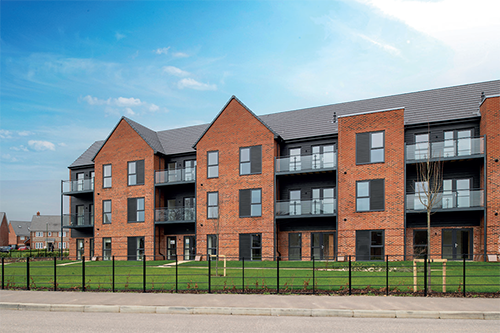 have forged have helped us to achieve great progress in the key areas of our operations," he says, which is why the business nurtures strong and dependable relationships with its suppliers. "From the leading care operators, to the housing associations who deliver high quality homes and shared ownership schemes across a range of mixed tenure sites, our collaborative approach speaks volumes," he shares.
It comes as no surprise that with a strategy built around looking after and working closely with its suppliers, Highwood is just as determined to maintain a stable and supportive working environment for its staff. In keeping with this approach, it has recently implemented a few measures to further buttress excellent working conditions for the Highwood team. One such initiative is its partnership with ManGang, which is an organization that encourages men to talk about their mental health experiences. "In a male-dominated industry, it's vital that we put the wellbeing of our teams first and remove those stigmas that so many men struggle to overcome," Andy says. The ManGang group hosts multiple meetings across Southampton and the surrounding area to provide men who are struggling with mental health with the opportunity for a comfortable conversation space to better cope with the day-to-day stresses of modern day work.
Not only does ManGang assist the Highwood team in a supportive capacity, the two also join forces to provide a more practical assistance to their community. Recently, Highwood was happy to assist with the building of a mobility scooter shelter for a member of the ManGang initiative. The company and those in its supply chain worked to construct a timber storage shed for a member who was unable to bring his mobility scooter indoors.
"We believe it's vital to give back to the communities we serve. Above our work with ManGang, we also prioritize our Corporate Social Responsibility commitment, because we recognise how fortunate we are to be in a position to help those who are less so.
To do this, for every project we complete, we aim to set aside £5000, which then goes towards local community initiatives, which is how we were able to help fund the refurbishment of a pre-school playground near a care home we developed. Additionally, at Christmas, we donated £10,000 to Trinity Winchester, which supports the vulnerable and homeless in the city," Andy explains.
Taking into consideration Highwood's impressive catalogue, it is no wonder that in May 2021, the company was given a prominent position on the list of 'One of the 100 Best Companies to Work for in the South-East' by Best Companies. The accreditation is based on insights and feedback from confidential employee surveys, which are conducted by organisations that are committed to valuing their employees and measuring how engaged they feel with their respective businesses. In conjunction with this achievement, Highwood also scored the fourth highest index in Best Companies ranking, making it 'One of Property's Five Best Companies to Work For in 2021'. Although the business is deeply appreciative of being celebrated as a top performer in its sector, it also acknowledges that these sorts of incentives are crucial to help regulate organisations by placing a significant emphasis on a workplace wellbeing and engagement strategy. This, Highwood believes, is what will bring in new talent and assist in keeping Highwood astand-out pioneer in its industry.
With each of these measures in place, Andy is optimistic about the company's upcoming journey. Looking further ahead, Highwood is determined to keep up its good work, while also pushing itself to take on challenging projects. "We're starting on two new care villages, and at the same time, we are absolutely continuing to grow the capabilities within our residential and care home business. "Within the next three years, we will achieve our goal of £100 million turnover across both our housing and care home sectors, but this can only be made possible by maintaining our blended business, and maintaining our client focused, land lead deals approach. Complementing this, we are looking forward to the continued opportunities that come to fruition through the close collaboration with our clients," Andy says. Andy's early observations indicate the business' strategy and culture is geared to tackling industry obstacles head on, with its robust team and dependable work ethic. We look forward to catching up with the group again in the near future to learn more about its continued success.
Highwood Group
www.highwoodgroup.co.uk
Services: Care and residential home contractors