Home Performance Alliance
Specialising in energy efficient, hurricane/impact windows and doors, Home Performance Alliance stands solidly behind its superior products, installation capabilities and its unrivalled service excellence
Shielding from the storm
Specialising in energy efficient, hurricane/impact windows and doors, Home Performance Alliance stands solidly behind its superior products, installation capabilities and its unrivalled service excellence
Headquartered in the picturesque city of St. Petersburg, on Florida's gulf coast, Home Performance Alliance (HPA) has been providing impact, energy efficient windows and doors since September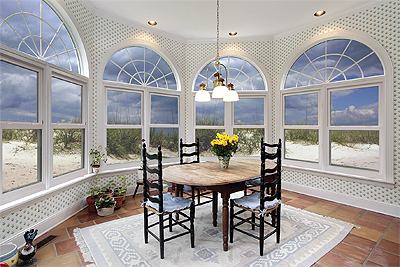 2011. Things were somewhat different back then, however, with CEO and President Gary Delia conducting operations from a one room office with a small personal investment to cover all expenses and fund his own 'American Dream'.
Applying all of his 30 years' experience of working within the industry, Gary threw himself into creating a best-in-class service for residential homeowners who desperately needed HPA's exclusive product line in order to keep their homes and families safe. Within one year, sales had reached the $1 million mark, money that was used to invest in personnel, technology and other resources, with this figure rising to $20 million by 2016. Today, the company operates from a 25,000 square foot facility, has two other locations one in Ft Myers and the other in Jacksonville, and revenues should hit $35 million this year.
"HPA's customers run a broad spectrum of socio-economic categories, however it is the housing market in Florida that makes all the difference," Gary begins. "A large percentage of Florida's homes are in urgent need of upgrades and remodelling to get up to scratch with the state's stringent building codes, which themselves are in place because our peninsular is notoriously susceptible to some of the worst storms and hurricanes in the world. Additionally, our temperatures during the summer months can average around 95 degrees Fahrenheit with high humidity. This puts pressure on air conditioning systems and causes high electricity bills. Our windows and doors are made for us by an award-winning manufacturer called Soft-Lite Windows and have been shown to actually reduce energy bills by up to 40 per cent!"
Product integrity
Central to the company's success has been its exclusive line of DuraShield impact/hurricane, energy efficient windows and doors, made by Soft-Lite. In fact, Soft-Lite was recently acquired by Harvey Industries – a $500 million manufacturer and distributor of remodelling products. The combination of an award-winning manufacturer combined with the backing of such a successful parent company means that HPA has an unbeatable product. "HPA stands solidly behind the products that we sell," Gary proclaims. "We live and work in this market, so we know from personal experience just how violent and unpredictable our weather can be. We also know that the last thing that a homeowner wants to deal with is the frustration and expense that comes with having to board up their properties in advance of the next storm. Fortunately, our products solve this issue. Once our hurricane/impact windows are installed, the homeowner doesn't have to worry about wind-borne debris crashing through their windows causing damage to their home.
"We put these very same windows and doors into our own homes, and this conviction in our products' integrity gives us something that no other company has, peace of mind that we are providing communities with an invaluable service. We use this mind-set to inform the consumer about not just the benefits of installing our products, but also to provide them with an in-home evaluation of other issues within their property that they could improve for their own comfort and safety. This involves the inspection of attics, roofs, HVAC and so forth, giving them an unbiased review and checklist of products and services that we do not sell. There is no financial incentive for us to offer this free service from our trained technicians, the only incentive for us is knowing that we are passing on knowledge and insight to our community, one household at a time."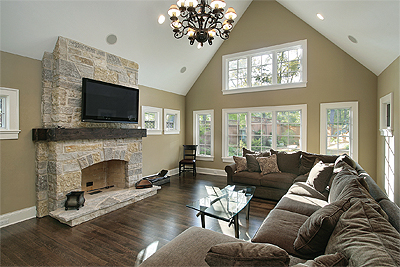 Specialist staff
The complex nature of operating in Florida means that these above-mentioned technicians need to constantly be at the top of their game if they are to successfully deliver difficult and challenging window and door projects on a daily basis. "One of the things that makes our business unique is that each facet of the job has a specialist looking after that element of work," Gary explains. "For example, we have a specialist dedicated to permits, one who co-ordinates all of our site project managers, one whose role it is to review jobs with the customer ahead of work commencing, and so forth.
"When brought together, it is the talent and expertise of our technicians and specialists that allows us to process over 300 jobs per month of varying sizes and scale. Regardless of the type of project, whether it be a small installation to one involving up to 100 windows across two stories, we have the ability to mobilise quickly and have the job complete within a very reasonable amount of time, without any compromises being made towards quality and the final appearance of the home in question."
Market opportunities
Having welcomed very strong first quarter results for 2018, HPA is now entering into its busiest three-month period of the year, June through August, with plenty of reasons to be confident. "We see both the short and long-term future being very bright indeed," Gary says. "Here in Florida we have a large number of homes that still have their original windows, some 30 years old or more, and we will continue to help in spelling out the benefits of our products. This market alone offers is the chance to potential double in size to a $70 million-$80 million annual turnover, without even having to leave the state."
That doesn't mean, however, that the company is limited just to Florida. "We are certainly interested in the possibility of moving into other markets with our exclusive products, specifically along the Gulf Coast states and further west as we expand," Gary adds. "We also foresee a great opportunity to expand vertically by adopting other product lines that can improve our customers' homes. These lines could include things like bathroom remodelling packages, shower and bath conversions, and so forth, but it is vital that we pick out products that we are prepared to stand behind. After all, long-term satisfaction is what we want our customers to receive."
Home Performance Alliance
Services: Residential window and door replacement